News > Spokane
Pasco man gets life in prison for drug convictions
UPDATED: Thu., March 15, 2018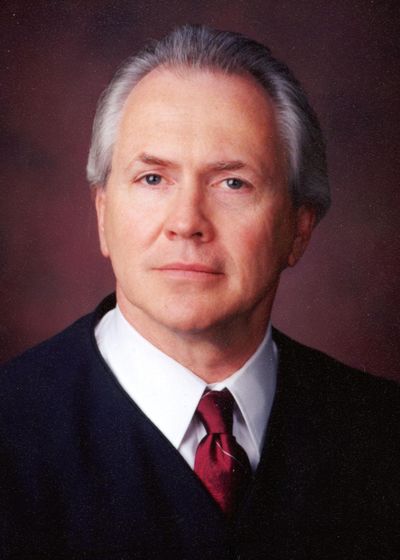 A federal judge in Spokane has sentenced a Pasco, Washington, man to life in prison plus 49 years after he was convicted in separate trials last fall of distribution of drugs and unlawful possession of a firearm.
U.S. District Court Judge Edward Shea sentenced Miles B. Nichols, 59, to a mandatory life term after he was convicted of possession with intent to distribute more than 50 grams of pure methamphetamine. Based on six prior felony convictions, Shea also tacked on about 34 years for a second intent to distribute conviction, according to a news release from the U.S. Attorney's Office.
Shea also added 10 years for Nichols' felon in possession of a firearm conviction and another five years for possession of a gun in the furtherance of a drug trafficking. All sentences were ordered to run consecutive, or one after another, according to the release by Assistant U.S. Attorney George Jacobs.
When interviewed by law enforcement, Nichols admitted that he sold pounds of methamphetamine on a weekly basis from both hotel rooms located in Richland and Kennewick, Jacobs wrote.
All told, Nichols faces about 49 years in prison if he ever is released on the underlying sentence of mandatory life in prison.
Local journalism is essential.
Give directly to The Spokesman-Review's Northwest Passages community forums series -- which helps to offset the costs of several reporter and editor positions at the newspaper -- by using the easy options below. Gifts processed in this system are not tax deductible, but are predominately used to help meet the local financial requirements needed to receive national matching-grant funds.
Subscribe to the Coronavirus newsletter
Get the day's latest Coronavirus news delivered to your inbox by subscribing to our newsletter.
---