News > Crime/Public Safety
After officer-involved shooting, search of apartment turns up paraphernalia, weapons
March 16, 2018 Updated Fri., March 16, 2018 at 11:32 p.m.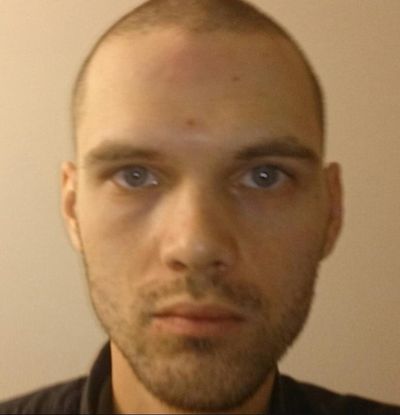 A loaded rifle, boxes of ammunition and a "bag of paraphernalia" were recovered from the apartment of a man shot by a Spokane police officer and Spokane County Sheriff's deputy Monday after he allegedly reached for the butt of a rifle during an attempted eviction.
The rifle, a .30-06 with a scope, was found under a blanket, according to Washington State Police.
The incident occurred as officer Scott Hice and Deputy Sam Palmer were attempting to evict 34-year-old Ronald Acre from the Agnes Kehoe Place in Hillyard. When Hice and Palmer approached Acre, who was reportedly sitting on his couch near the blanket, police said Acre reached for what appeared to be a weapon. Hice and Palmer told Acre multiple times to stop reaching before shots were fired. Acre suffered multiple gunshots in the chest, according to the police scanner.
Acre was sent to an area hospital for treatment. He has been charged with second-degree assault.
Other items found in Acre's apartment after the shooting include 14 shell casings, gun rights paperwork, a Taser, handcuffs and a box of armor-piercing ammunition, according to a search warrant.
A background check of Acre yielded no criminal convictions. According to a Spokesman-Review story published in 2002, he and his parents were arrested at their Spokane Valley home for allegedly manufacturing methamphetamine. During the raid, an officer shot and killed their family dog.
It was the second time the family's residence, which was also a daycare, was raided by police for suspicion of meth.
Last month, the Spokane Housing Authority, a Section 8 housing agency, filed a lawsuit against Acre for restitution of premises. Acre, a 2003 North Central High graduate, had lived in Agnes Kehoe Place apartment since 2012.
Friends and family members have recently stated Acre has long struggled with mental health issues. According to a 2014 court record, Acre said he was admitted to Frontier Mental Health.
Justin Taylor, an old friend of Acre's who also lives in Agnes Kehoe Place, said Acre recently purchased a gun and would often threaten others.
"He shouldn't have even had a rifle," Taylor said the day of the shooting. "He was not right."
Local journalism is essential.
Give directly to The Spokesman-Review's Northwest Passages community forums series -- which helps to offset the costs of several reporter and editor positions at the newspaper -- by using the easy options below. Gifts processed in this system are not tax deductible, but are predominately used to help meet the local financial requirements needed to receive national matching-grant funds.
Subscribe now to get breaking news alerts in your email inbox
Get breaking news delivered to your inbox as it happens.
---