News > Pacific NW
Potential eruptions at world's largest geyser
UPDATED: Sat., March 17, 2018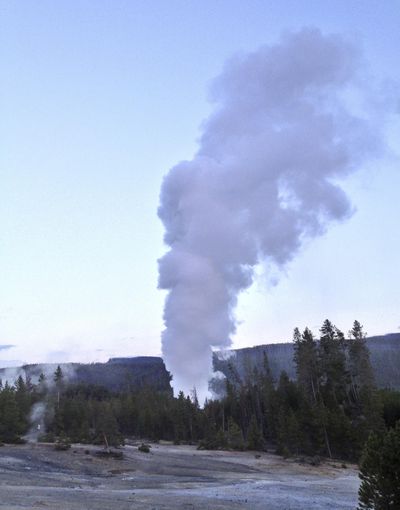 YELLOWSTONE NATIONAL PARK, Wyo. – Yellowstone National Park has reported a series of potential eruptions from the world's largest active geyser for the first time since 2014.
Park officials said employees reported seeing an eruption at the Steamboat Geyser in northwest Wyoming on Thursday evening.
Geologists comparing the eyewitness reports to remote thermal sensors believe the activity could be a series of minor eruptions.
Steamboat is located in a part of the park that's snowed in much of the year. Roads into the area currently are closed for spring plowing.
Geysers are constricted hot springs that erupt as the water heats up. Steamboat's major eruptions can shoot steam to heights of 300 to 400 feet.
By comparison, steam from Yellowstone's world-renowned Old Faithful Geyser, which erupts like clockwork more than a dozen times daily, averages 130 feet in height.
Local journalism is essential.
Give directly to The Spokesman-Review's Northwest Passages community forums series -- which helps to offset the costs of several reporter and editor positions at the newspaper -- by using the easy options below. Gifts processed in this system are not tax deductible, but are predominately used to help meet the local financial requirements needed to receive national matching-grant funds.
Subscribe to the Coronavirus newsletter
Get the day's latest Coronavirus news delivered to your inbox by subscribing to our newsletter.
---