News > ID Government
Idaho scholarship bill passes, in win for Otter
March 19, 2018 Updated Mon., March 19, 2018 at 7:53 p.m.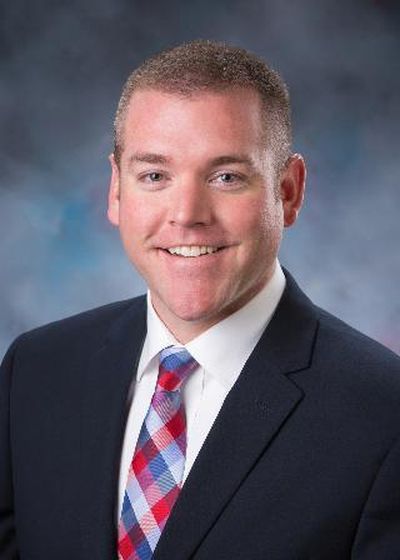 The Idaho House on Monday voted 37-32 in favor expanding Idaho's Opportunity Scholarship program to also cover "adult completers" who are returning to school to finish their degrees – handing Gov. Butch Otter a win on a long-stalled initiative he's been pushing for the past three years.
The bill will allow up to 20 percent of the state scholarship fund – which is due to be boosted next year from $10 million to $13.5 million a year – to go to "adult completers." Currently, the scholarship program serves only new high school graduates.
"To me, this is a bill about economic vitality for the state of Idaho," said Rep. Paul Amador, R-Coeur d'Alene. Amador said he works with colleges students as a college adviser, and many are adults who are returning to school, including single parents.
"If we're honest about the opportunities that we're creating for Idahoans in helping them get better lives, get better careers, we can't just focus on 17-21 year olds," Amador told the House. "We'll never be able to fill our skills gap, our labor needs, by just focusing on 17-21 year olds."
There was heavy debate in the House for more than an hour on the bill, which was strongly backed by the state Board of Education along with the governor, in an effort to boost the number of Idahoans who have completed some type of post-secondary degree or certificate. Otter had requested a $5 million boost to the scholarship fund next year; lawmakers approved a $3.5 million increase.
Among those arguing against the bill in Monday's debate was Rep. Karey Hanks, R-Hammett, who said, "There are other ways for adults to get their degrees."
Rep. Bryan Zollinger, R-Idaho Falls, told the House, "We are stealing money from taxpayers to give to scholarships. … We should be encouraging people to be self-sufficient."
Others said they thought the move would rob from Opportunity Scholarships for graduating high school seniors; the state currently has more applications for those scholarships than it's able to give out.
Rep. Gayann DeMordaunt, R-Eagle, said she couldn't support the bill because it didn't target the adult completer scholarships only to those in STEM – science, technology, engineering and math – fields or health care, which she said she believes are the areas of greatest need. She called the approach "very shortsighted," saying an art history major would qualify.
"While they may have, you know, 40 credits under their belt in terms of degree and coming back, it's perhaps not as immediately employable in our state as a STEM or health care related degree," DeMordaunt said.
Rep. Mat Erpelding, D-Boise, countered, "We have a shortage of teachers, we have a shortage of doctors. Limiting it to STEM, while it may seem like a good idea, it is probably too limiting, especially as we think about how short we're going to be of teachers in future years." He noted that many of those – even art history majors – who want to return to college to finish their degrees could potentially become Idaho teachers.
"It's a workforce issue," said Rep. Patrick McDonald, R-Boise, the bill's House sponsor. "It's in Idaho's best interest. These people are in college because they want to be," not because it's expected or just the thing to do after high school. "They're a good investment, they're going to finish, and … they're going to get better jobs."
Idaho's state education board has set a goal that 60 percent of Idahoans age 25 to 34 have some sort of post-high school degree or certificate by the year 2020, to be prepared to fill the jobs of the future; with little progress, the board has now pushed that goal back to 2025. In 2015, about 42 percent of the state's 25- to 34-year-olds met that mark.
Otter's office said the governor was "thrilled" with the passage of the bill. On social media, Otter posted: "Great news for education today at the Idaho Legislature with final passage of my Opportunity Scholarship legislation! It includes an important provision to help enable adults with some college credit go back and complete their degree or certification program."
Local journalism is essential.
Give directly to The Spokesman-Review's Northwest Passages community forums series -- which helps to offset the costs of several reporter and editor positions at the newspaper -- by using the easy options below. Gifts processed in this system are not tax deductible, but are predominately used to help meet the local financial requirements needed to receive national matching-grant funds.
Subscribe now to get breaking news alerts in your email inbox
Get breaking news delivered to your inbox as it happens.
---