News > Nation
Ex-Playboy Playmate sues to speak publicly about alleged tryst with Trump
Tue., March 20, 2018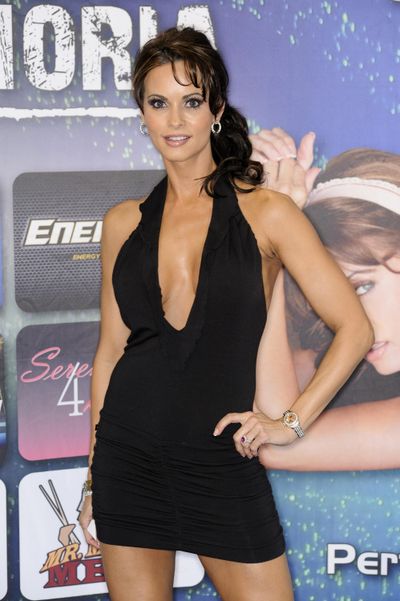 LOS ANGELES – A former Playboy model who says she had an affair with President Donald Trump has filed a lawsuit to break a confidentiality agreement that bars her from speaking publicly about the alleged tryst.
Karen McDougal, Playboy's 1998 Playmate of the Year, sued the parent company of the National Enquirer to extract herself from the nondisclosure pact.
The parent company, American Media Inc., paid McDougal $150,000 in 2016 for the rights to her story about the alleged affair in a deal that prohibits her from sharing it elsewhere. AMI, led by a close friend of Trump's, never published the story.
AMI worked secretly with Trump's personal attorney and fixer Michael Cohen to buy McDougal's silence, according to the lawsuit filed Tuesday in state Superior Court in Los Angeles.
The suit, first reported by the New York Times, says AMI has threatened McDougal with financial ruin if she talks with the news media.
"AMI lied to me, made empty promises, and repeatedly intimidated and manipulated me," McDougal said in a written statement. "I just want the opportunity to set the record straight and move on with my life, free from this company, its executives, and its lawyers."
Local journalism is essential.
Give directly to The Spokesman-Review's Northwest Passages community forums series -- which helps to offset the costs of several reporter and editor positions at the newspaper -- by using the easy options below. Gifts processed in this system are not tax deductible, but are predominately used to help meet the local financial requirements needed to receive national matching-grant funds.
Subscribe to the Coronavirus newsletter
Get the day's latest Coronavirus news delivered to your inbox by subscribing to our newsletter.
---