TV Take: Killian Tillie's injury prevalent throughout broadcast of Gonzaga's Sweet 16 loss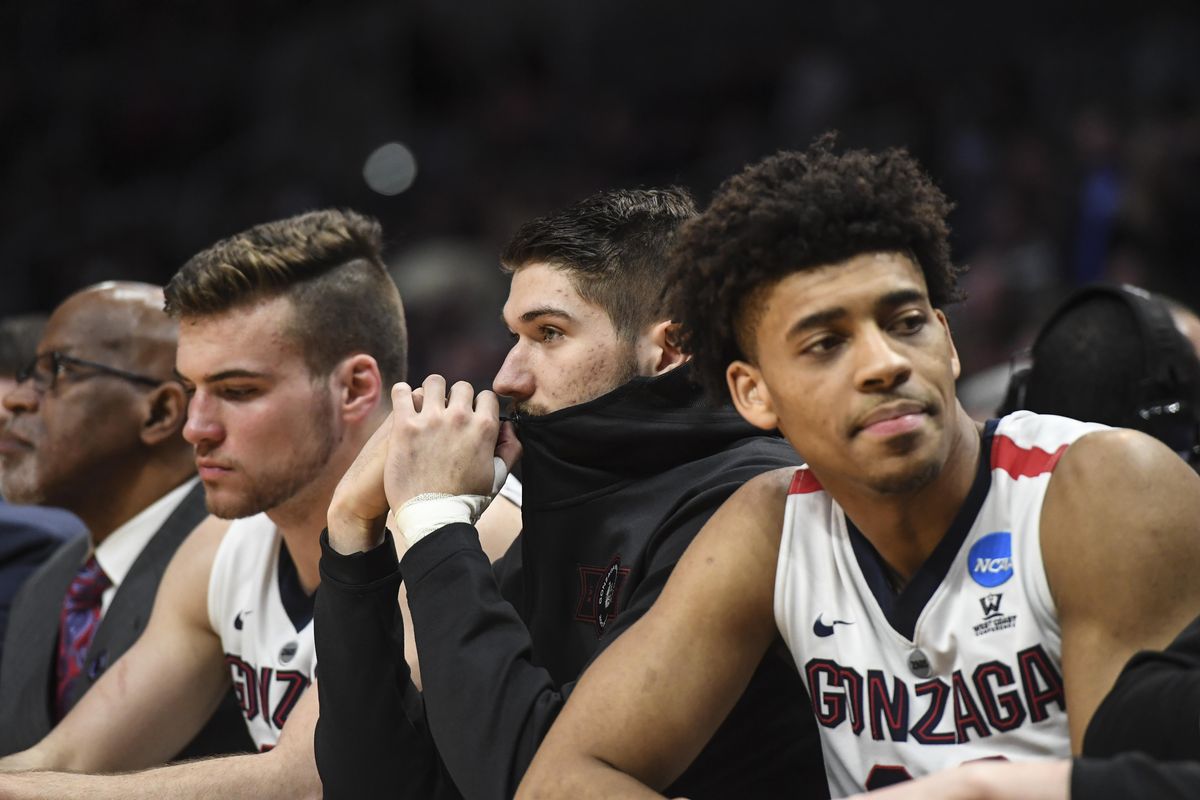 Maybe it was appropriate America learned Gonzaga's Killian Tillie wasn't going to play on Thursday night via a pregame tweet from TBS sideline reporter Dana Jacobson.
Appropriate because the TBS crew working Florida State's 75-60 NCAA Tournament Sweet 16 win over the Bulldogs in Los Angeles had Tillie's injury covered from before the start until after the Zags' season finished.
What they saw …
When Kevin Harlan relayed the Tillie news as the coverage started, his importance was already known to Gonzaga's fans. The rest of the country found out soon enough.
Harlan, doing the play-by-play, talked about what Tillie brings to the Zags. The analysts, Reggie Miller and Dan Bonner, chipped in with their thoughts as the Seminoles broke out to a 16-6 lead.
"Florida State came into this game feeling they could pressure and disrupt Gonzaga and so far that's what we've seen," Bonner said 6 minutes into the game.
"And here's (where Gonzaga is) missing Tillie," Miller added. "He would be a pressure release on the press as well as in the halfcourt."
Gonzaga, which finished the season 32-5, looked out of synch against the Seminoles' pressure early, with Rui Hachimura, starting in place of his 6-foot-10 classmate Tillie, struggling at first in an unaccustomed role.
But as he got rolling, so did the Zags, who went on a 15-0 run midway through the first half to take the lead.
The cracks, covered up for a while by GU's momentum-stopping switch to zone defense, were still there, though. And Florida State exploited them – foul trouble for Hachimura and Johnathan Williams, Gonzaga's remaining oft-used bigs; two assists in the first half; and seven turnovers – for an 11-1 run to end the half and a nine-point lead at intermission.
At halftime, Bonner mentioned the assist and turnover numbers and pointed out what they represented.
"It just shows how disruptive the Florida State defense has been," he said.
True, but it also showed how much the Zags were struggling with players in unfamiliar roles.
The Gonzaga rotation has been mainly seven deep this season, with Hachimura and Corey Kispert the only two bench players with extended time. With Tillie out, it became a six-man rotation. And there was one less 3-point shooter available.
Harlan and company did discuss that in fits and spurts, mentioning Tillie led Gonzaga in 3-point percentage (47.9 percent), but really didn't delve into what that meant for the Zags when attacking an aggressive Florida State (23-11) defense that blocked nine shots, forced 13 turnovers and limited GU to 34 percent shooting.
Check that. Bonner did talk about it. With 1:36 left to play and FSU up 13.
"Remember, they played without Tillie tonight," he said after Harlan mentioned Gonzaga's 16-game winning streak was going to end, "and I think not having your second-leading scorer, not having your 6-10 guy who can spread out the defense, has really affected them."
What we saw …
The TBS (and its partner CBS, for that matter) production crew is as good as anyone when it comes to replays, whether it concerned injuries – when Williams was fouled in the first half and hit his head on a Seminole player's knee, the replays were perfect – or clock questions – a shot-clock violation was stopped at just the right time, showing the ball still in the Florida State player's hand.
But other aspects of the broadcast were less instructive.
The most egregious was a graphic that kept popping up about the bench scoring. At one point it was 23-1 in favor of Florida State, which was true – as far as it went. But why not mention Hachimura, Gonzaga's usual sixth man, had 14 of his 16 points at the time? A 23-15 edge wouldn't have been as dramatic.
It didn't matter. The most important aspects of the game, from Gonzaga's poor 3-point shooting – Silas Melson was 0 of 5 with three airballs and Josh Perkins was 1 of 5, to the lack of touches for Williams – he had just seven shots, to another NCAA game with poor free-throw shooting – Gonzaga was 15 of 24, were all mentioned prominently enough.
And then Bonner inadvertently, perhaps, got to the core of the Zags' problems during a late-game discussion on 11th-seeded Loyola-Chicago and nine seeds Kansas State and Florida State moving on to the Elite Eight.
Many reasons were mentioned, from hot shooting to jelling on defense.
"The other thing I think is important," Bonner added, "is that you have to be healthy."
Something Gonzaga was lacking in this one.
---