Sports
Grip on Sports: We may have said bye-bye to other area success stories, but Felix Hernandez keeps chugging along
Mon., March 26, 2018 A GRIP ON SPORTS • I woke up this morning with the lyrics from an old, old song running through my head. Lyrics from an old musical, actually, one I didn't really like. Kids, this is what you have to look forward to as time goes by. Read on.
••••••••••
• Why the lyrics from "Bye, Bye Birdie" popped into my head this morning, I'll never know. Maybe it was the line "when you're not near to us, we're blue," that was important. Whatever the reason, it got me thinking back to some things that aren't near to us anymore.
Things like excellent Washington State baseball. The Cougars lost at Arizona yesterday, ensuring another Pac-12 series defeat and dropping their overall record to 5-14.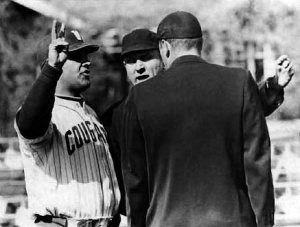 When I was growing up in Southern California a half-century ago, there was only one Northwest baseball program that held any cachet. Yep, Washington State. The Cougars may not have been USC in those days – nobody was – but they were the second-best program in the Pac-8 Conference. Heck, even when Arizona State and Arizona joined, WSU was often the second best in the Pac-10.
Bobo Brayton was a homespun legend in college baseball circles.
But since Brayton was pushed toward retirement in 1994 following some NCAA problems, the Cougars haven't been the same.
The Cougars played in the NCAA tourney nine times under Brayton. Since he left, WSU has been back just twice, both times under Donnie Marbut. And Marbut is the only post-Brayton coach with a winning record, albeit just 10 games over in 11 seasons.
Marbut's successor, Marty Lees, is 48-78 in his two-plus seasons. Hardly indicative of excellence. Or anywhere near what Washington State used to be.
• The Mariners announced yesterday Felix Hernandez will start his 10th consecutive opener this Thursday.
It's quite an accomplishment for Hernandez (or should I just write "Felix" because that's how everyone knows him?), unprecedented in franchise history.
But it isn't the lauds and laurels events it used to be. Starting pitching isn't all that important in pro baseball anymore. Anywhere.
There are many reasons, sure, but the truth of the matter is fewer and fewer starters throw 200 innings anymore. One hundred years ago, Walter Johnson threw 326 innings for the Washington Senators. Fifty years ago, Juan Marichal threw 325 2/3 innings for the Giants.
That was then. Twenty-five years ago, Greg Maddux threw 267 innings, the most in baseball. Last year Chris Sale led with 214. The Red Sox star was one of only 15 pitchers in baseball with more than 200 innings. In contrast, in 1968, the National League alone featured 31 pitchers over that mark.
Baseball has changed. The one-inning reliever is king. Come out of the bullpen, throw 15 100-mile-per-hour fastballs and head in. Simple.
But with the ascendency of the reliever, the starter's value has dropped. Being the opening day starter was once a shining honor. Tom Seaver started a record 16 times on opening day, signifying his excellence in a role above all others in his time.
Now getting the ball for your team's first game holds less significance in actually than it does in perception. Picking Felix as the opening-day starter is more about keeping the clubhouse calm and satisfied than it is a designation on which pitcher is best.
But maybe that was the way it was as well when "Bye, Bye Birdie" was a hit on Broadway. I can't remember. There was no catchy baseball tune from that period to help me remember.
•••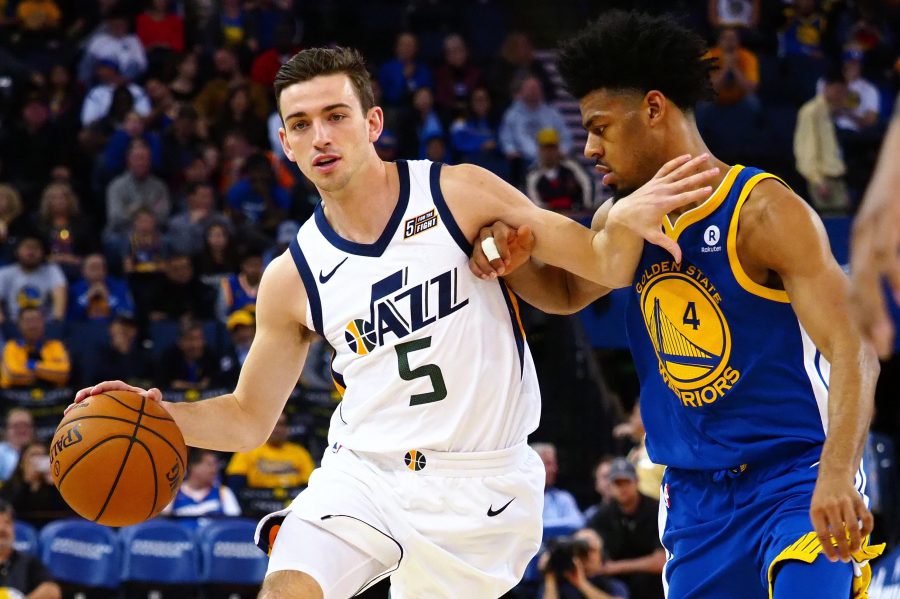 WSU: The Cougars lost 9-2 in Tucson yesterday. … Elsewhere in the Pac-12, Utah is in New York, trying to win the consolation prize, an NIT title. … Colorado will enter fall with one defensive position set. … UCLA thought it was getting a graduate transfer quarterback from Washington. Instead, KJ Carta-Samuels has decided to attend Colorado State.
Gonzaga: David Stockton appeared in an NBA game last night. And he was wearing a Utah Jazz uniform. It's been 15 years since his dad retired. … Around the WCC, USF is playing for the CBI title, facing North Texas in the tournament's best-of-three finals. … BYU is still holding post-mortems on the just finished basketball season.
Idaho: The Spokane regional, hosted by the Vandals, will finish up tonight, with top-seeded Notre Dame facing two-seed Oregon. The winner heads to the Final Four. We have our coverage, led by Jim Allen, who has this piece on a stellar Duck freshman, Satau Sabally, as well as a story from Dave Trimmer on coach Kelly Graves and how his Gonzaga years helped shape his Oregon ones. … There is coverage from Oregon as well.
Whitworth: The best four-year college softball team in the Inland Northwest? That would be the Pirates.
Chiefs: The WHL playoff series with Portland is tied at one, after the Winterhawks' 4-3 win last night.
Mariners: Besides the Felix news, we can also pass along news about Daniel Vogelbach hitting his way onto the roster, the M's winning yesterday, and Ichiro's unsettled status.
Seahawks: The NFL is getting set to hold its league meetings. The Hawks have some work to do.
Sounders: Seattle's match at Portland on May 13 won't count in the Cascadia Cup standings. Thanks, MLS.
•••       
• I am supposed to be retired, with emphasis on supposed to be. But today I'm doing a baseball podcast with Larry Weir and a couple Spokesman-Review colleagues, then spending three hours on the radio with Rick Lukens, filling in for Dennis Patchin. That's about four or five hours of "real" work. Shouldn't I be sitting on a beach somewhere, listening to Jimmy Buffett, drinking a frozen concoction and watching Mike Leach ride by on a bike with big fat tires? Until later …
Local journalism is essential.
Give directly to The Spokesman-Review's Northwest Passages community forums series -- which helps to offset the costs of several reporter and editor positions at the newspaper -- by using the easy options below. Gifts processed in this system are not tax deductible, but are predominately used to help meet the local financial requirements needed to receive national matching-grant funds.
Subscribe to the sports newsletter
Get the day's top sports headlines and breaking news delivered to your inbox by subscribing here.
---