News > Spokane
Manslaughter trial begins for Dwayne Thurman in wife's shooting
UPDATED: Mon., March 26, 2018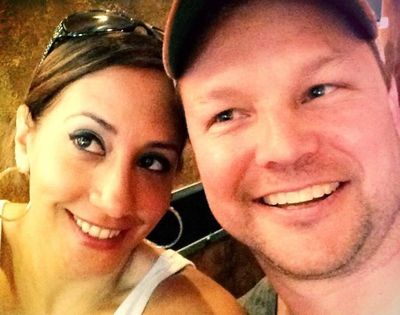 The trial of Dwayne Thurman begins this week as Spokane County jurors will decide whether he was criminally negligent when he shot his wife in the heart in the kitchen of their Spokane Valley home.
Thurman said he was cleaning the gun and "it went off," according to court records.
Thurman, 44, has a military background and once was a reserve deputy in Lincoln County. Prosecutors allege his firearms safety knowledge and experience warrant the single count of first-degree manslaughter for the Jan. 18, 2016, shooting death Brenda Thurman, 42.
Thurman is being represented by defense attorney Carl Oreskovich, who has called Brenda's death a tragic accident.
Prosecutor John Love charged him in June 2017 with first-degree manslaughter under the argument that he recklessly mishandled a loaded firearm.
Thurman admitted shooting his wife with the .380 caliber Glock handgun that he had purchased for her the previous summer. Thurman later told investigators that they had taken the gun, which she named "Sadie," to the shooting range the day before but it was not functioning properly.
The gun was later tested at the Washington State Patrol Crime Laboratory and the testing found the gun to be working as designed. Following those tests, which were delayed for more than a year, prosecutors charged Thurman.
On the day of the shooting, Brenda Thurman's daughter, Gabrielle Corriette, told investigators that she heard a shot and ran into her kitchen in the family's Spokane Valley home to find her adoptive father standing over her mother, who was struggling to breathe.
Rather than wait for an ambulance after the shooting, Thurman and Corriette loaded Brenda into their car and sped, eventually with a deputy escort, to Valley Hospital.
Deputy Jerad Kiehn arrived there to find Dwayne Thurman in emotional distress, according to court records.
"He was sobbing, rocking forward and at one point vomited into the sink. Dwayne repeatedly said he wanted to know how his wife was and yelled at me to find out," Kiehn wrote. "I asked Dwayne what happened and he started sobbing and saying, 'It's my fault, I'm an idiot. The gun just went off.' "
Detective Kirk Keyser arrived to handle the main interrogation of Thurman.
"Dwayne was uncontrollably shaking, crying and had large amounts of mucus flowing from his nose covering his face and neck," Keyser wrote. "He was clearly very emotionally distraught and was shaking and panting. I conducted a interview with Dwayne to the best of his and my ability due to the circumstances."
During the questioning, Thurman's phone rang. It was a woman with whom he was having an affair, according to court documents. Both were employed by the Veterans Administration, according to court documents.
Thurman told the woman that "something bad had happened and that police would have his phone," records state. Thurman "indicated that the police would know what was going on."
Later, on the same day as the shooting, Keyser interviewed the woman after leaving the hospital. The woman said she worked with Thurman at the VA's homeless outreach center. She said they had been together since about May 2015.
"We asked if she thought (Thurman) was doing anything to leave his marriage and she said no and definitely did not think he would intentionally ever hurt his wife by shooting her," Keyser wrote. "I asked when she and Dwayne met. She said they would meet under the Maple (Street) bridge at I-90 before or after work and just talk."
Corriette told sheriff's Det. Mike Drapeau that her mother had struggled to make her marriage with Thurman work. They had met while both serving in the U.S. Army.
"Gabrielle said she heard on the news that Brenda had an extra-martial affair and she knows this is not true," Drapeau wrote.
Corriette filed a wrongful death suit against Thurman last year. A portion of that civil suit was settled in December. The terms have not been disclosed.
The family's civil attorney, Richard Wall, said a second civil action that seeks to prevent Dwayne Thurman from profiting from Brenda's death is pending.
Local journalism is essential.
Give directly to The Spokesman-Review's Northwest Passages community forums series -- which helps to offset the costs of several reporter and editor positions at the newspaper -- by using the easy options below. Gifts processed in this system are not tax deductible, but are predominately used to help meet the local financial requirements needed to receive national matching-grant funds.
Subscribe to the Coronavirus newsletter
Get the day's latest Coronavirus news delivered to your inbox by subscribing to our newsletter.
---