Spokane Valley Arts Council will hold annual art auction and showcase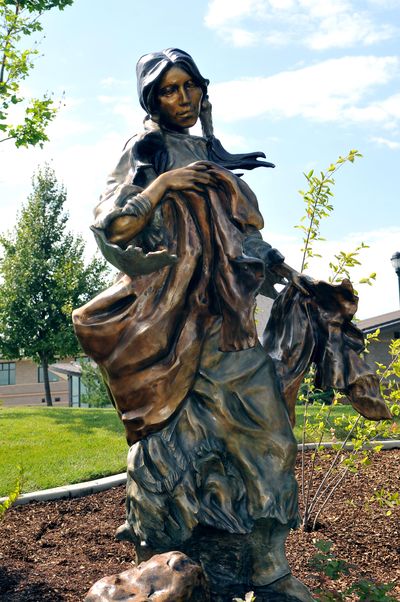 The Spokane Valley Arts Council will hold its annual art auction and showcase on May 12 at CenterPlace Regional Event Center.
The event – which is in its 12th year – will feature a live and silent auction with more than 100 oil, watercolor and acrylic paintings; pen and pencil drawings; bronze sculptures; wood and leather creations; as well as mixed art from local and nationally recognized artists including Stephen Shortridge, Joe Kronenberg, Del Gish and award-winning artist Michele Usibelli.
A free, pre-auction viewing will be from noon to 4 p.m, with a live auction scheduled for 6:30 p.m.
Prior to the live auction, artists will participate in "quick finish" demonstrations – also free to the public – from 5 to 6:30 p.m.
Artists will bring in either partially finished artwork or start a piece of art from scratch. Attendees will have an opportunity to chat one-on-one with artists and observe their technique. The artwork, when completed, will be featured in the auction.
Event tickets, which are $60, can be purchased online at the Spokane Valley Arts Council website, Spokane Gallery and Framing 409 S. Dishman-Mica Road in Spokane Valley, or by calling (509) 924-5009.
Proceeds from the art auction will be used toward commissioning additional artwork and sculptures to display in Spokane Valley.
The Spokane Valley Arts Council – a nonprofit organization – has donated five bronze sculptures to the city, including "Berry Picker" by Nancy McLaughlin, "Coup Ponies" by Jerry McKellar and "Woman With Horse" by Ace Powell, which were all placed outside of City Hall last year.
---