News > Idaho
Judge rules Kathy Sims should stay on ballot in her bid to return to Idaho Legislature
May 4, 2018 Updated Mon., May 7, 2018 at 9:09 a.m.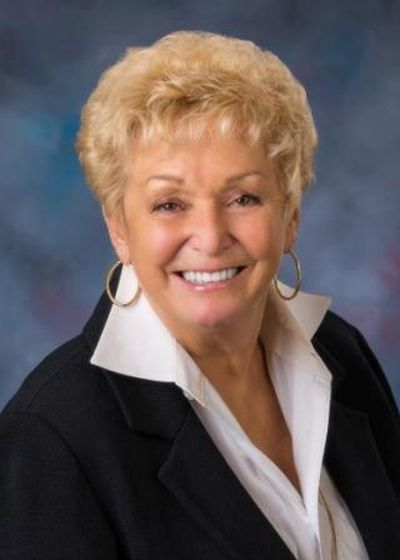 Less than a week after she was knocked off the ballot, former Idaho state Rep. Kathy Sims was granted another chance to return to the Legislature.
First District Judge Richard S. Christensen ruled Friday that Sims, the owner of Coeur d'Alene Honda who previously served in the Legislature, should remain on the May 15 primary ballot.
Earlier this week the Idaho secretary of state's office told county officials that she was ineligible to run for the District 3 seat that includes Post Falls because she has not been a registered elector in that district a year before the November general election. Sims previously represented District 4, which represents Coeur d'Alene.
Sims, 75, is facing Tony Wisniewski in the Republican primary.
"The voters have been trusting me for years," Sims said after the hearing.
In Friday's hearing at the Kootenai County Courthouse, Deputy Attorney General Michael Gilmore, representing the secretary of state, said Sims didn't qualify as a candidate for that district because she hasn't been a registered voter in District 3 since last November – one year before this year's general election.
Sims' lawyer, Arthur Macomber, argued that the Idaho Constitution doesn't state that she needs to be registered in her district and that, if elected, she would represent everyone in that district, not just registered voters in that district.
"I think we should let the voters decide," Macomber said.
The Idaho Constitution states: "No person shall be a senator or representative who, at the time of his election, is not a citizen of the United States, and an elector of this state, nor anyone who has not been for one year next preceding his election an elector of the county or district whence he may be chosen."
Sims wrote on her Facebook on Monday, "I meet the criteria based on what the Idaho Constitution very clearly says," because she's lived in the county for over a year. Sims actually has lived in the county for more than 60 years, said Becky Funk, Sims' campaign manager.
"I thought the Idaho Constitution was upheld," Funk added.
The secretary of state can appeal the decision.
Brent Regan, chairman of the Kootenai County Republican Central Committee, said blacking out names on ballots is rare. Another former Idaho state representative making a comeback bid this year, Phil Hart, also was blocked from the ballot by the secretary of state. A judge will consider that case next week.
The winner between Sims and Wisniewski will face Democrat Dan Hanks in November. Sims, 75, previously was elected to the Idaho Senate and three terms in the Idaho House of Representatives.
Idaho Secretary of State Lawerence Denney could not be immediately reached for comment.
Editor's note: This story was changed on May 7, 2018 to correct the name of the Democratic opponent the winner of the Republican primary between Sims and Wisniewski will face.
Local journalism is essential.
Give directly to The Spokesman-Review's Northwest Passages community forums series -- which helps to offset the costs of several reporter and editor positions at the newspaper -- by using the easy options below. Gifts processed in this system are not tax deductible, but are predominately used to help meet the local financial requirements needed to receive national matching-grant funds.
Subscribe now to get breaking news alerts in your email inbox
Get breaking news delivered to your inbox as it happens.
---