Ex-Man U coach Ferguson in intense care after brain surgery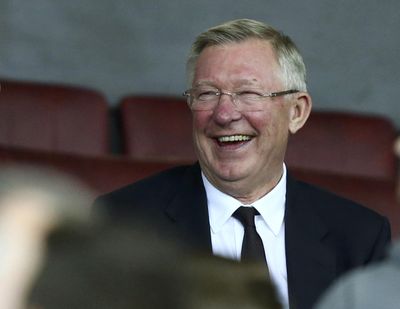 MANCHESTER, England – Former Manchester United manager Sir Alex Ferguson was in intensive care after emergency surgery for a brain hemorrhage on Saturday amid an outpouring of affection and get-well messages from across soccer.
Since retiring from United after almost 27 years in charge in 2013, the 76-year-old Ferguson has continued to attend matches at Old Trafford and participate in coaching initiatives.
"Sir Alex Ferguson has undergone emergency surgery today for a brain hemorrhage," United said in a statement. "The procedure has gone very well but he needs a period of intensive care to optimize his recovery. His family request privacy in this matter."
The most successful manager in British football history, Ferguson has appeared in good health since ending his intense direct involvement in coaching. The Scot had surgery to fit a pacemaker in 2004 after a heart irregularity was discovered and had a hip operation five years ago shortly after retiring from United.
Since leaving the dugout, Ferguson has traveled the world passing on his vast soccer knowledge to a new generation of coaches and soccer fans through books and talks on how he won 49 honors in his career including 38 titles at United.
Alongside a picture of him signing a contract as a youngster, former United midfielder David Beckham wrote on Instagram : "Keep fighting Boss. Sending prayers and love to (wife) Cathy and the whole family."
Beckham broke into the team in the 1990s as Ferguson turned United into the country's most successful club. The Scot, who joined United in 1986 from Aberdeen, won 13 Premier League titles to take the club's haul of English championship crowns to a record 20. He also triumphed twice in the Champions League.
"Absolutely devastated to hear about Sir Alex being unwell in hospital," tweeted United captain Michael Carrick, who played under Ferguson. "All my thoughts and prayers are with him and his family. Be strong Boss."
United winger Jesse Lingard wrote: "Thoughts and prayers sir alex."
Manchester City said it wished Ferguson "a full and speedy recovery after his surgery." City captain Vincent Kompany added on Twitter: "Hang in there Sir Alex. Thoughts are with the family and close ones."
Ferguson was pictured on the Old Trafford pitch last Sunday making a presentation to former managerial adversary Arsene Wenger, who is preparing to leave Arsenal after almost 22 years.
The first indications of a health emergency came after Ferguson's son, Darren, the manager at Doncaster, missed the third-tier club's final match of the season earlier Saturday.
"It is tragic," Everton manager Sam Allardyce said. "I hope he is in good hands and I hope the operation is a major success because as a personal friend … I hope he has a full recovery."
The detail on Ferguson's condition was limited to the statement from United. Headway, the brain injury association, said a hemorrhage can be the result of a ruptured aneurysm or a blow to the head, including a minor injury. "The long-term implications are very difficult to predict," Headway's Luke Griggs said. "Every brain injury is unique, as is every individual's recovery."
---