Bloomsday 2018: Jemal Yimer, Buze Diriba win elite races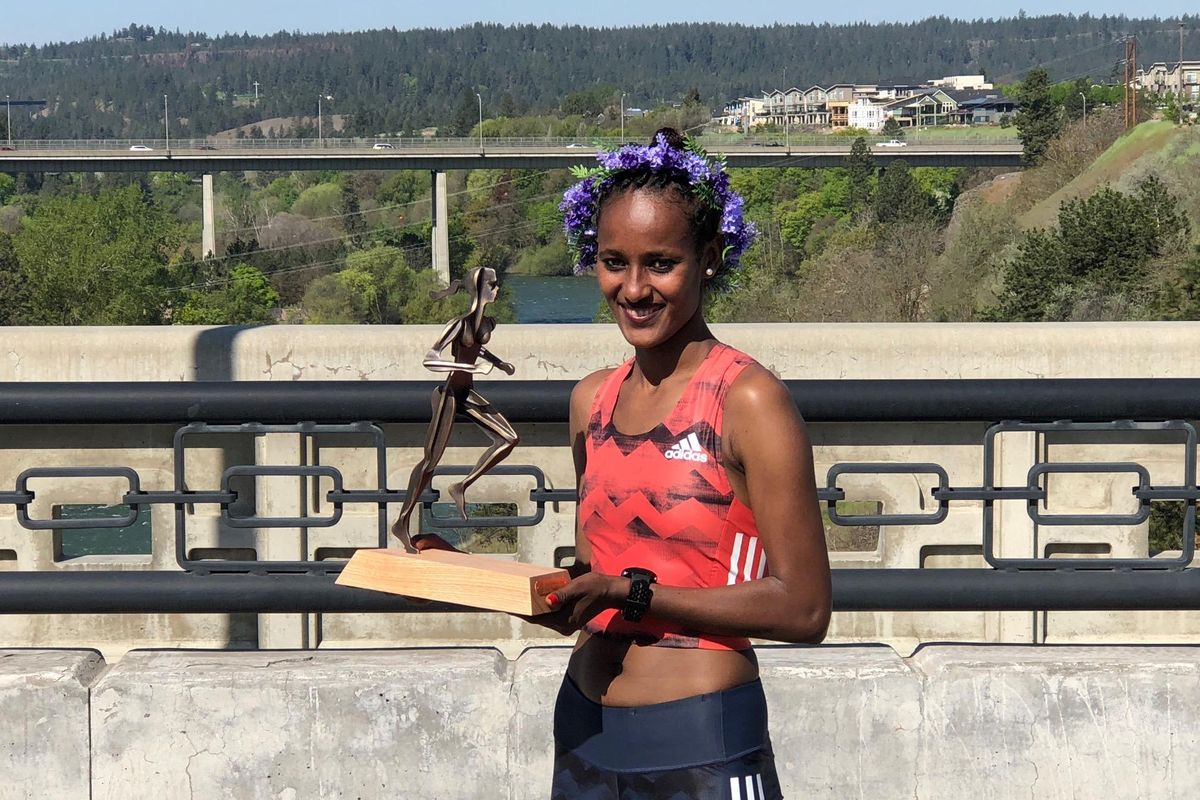 Jemal Yimer and Buze Diriba, both of Ethiopia, won the men's and women's elite races at the 2018 Lilac Bloomsday 12K Run on Sunday.
Yimer, 21, has run the fastest 10-mile time in the world this year and finished his Bloomsday run in 34:18. Teshome Mekonen of Ethiopia was second (34:34) and Kenyan Philemon Cheboi placed third (34:42).
The men's masters champion was Francis Maundu of Kenya at 37:59 and the top men's finisher from Washington was Andrew Kimpel from Spokane at 36:58.
Diriba, 24, defended her 2017 Bloomsday title in similar fashion, outkicking fellow Ethiopian Mamitu Daska in the last 200 meters in the second sprint finish in as many years. Diriba finished at 39:27, just ahead of second-place Daska. Margaret Muriuki of Kenya placed third at 39:31.
The women's masters champion was Jen Rhines of San Diego at 42:20 and the top women's finisher from Washington was Hope Hoffman of Spokane Valley at 43:13.
Daniel Romanchuk of Urbana, Illinois, was the men's wheelchair champion at 26:04 and Tatyana McFadden of Clarksville, Maryland, was the women's wheelchair champion at 32:51.
All times unofficial until the 24-hour protest period expires at 8 p.m. on Monday.
---