Step into history: Mother's Day Home Tour heads to St. John's Cathedral area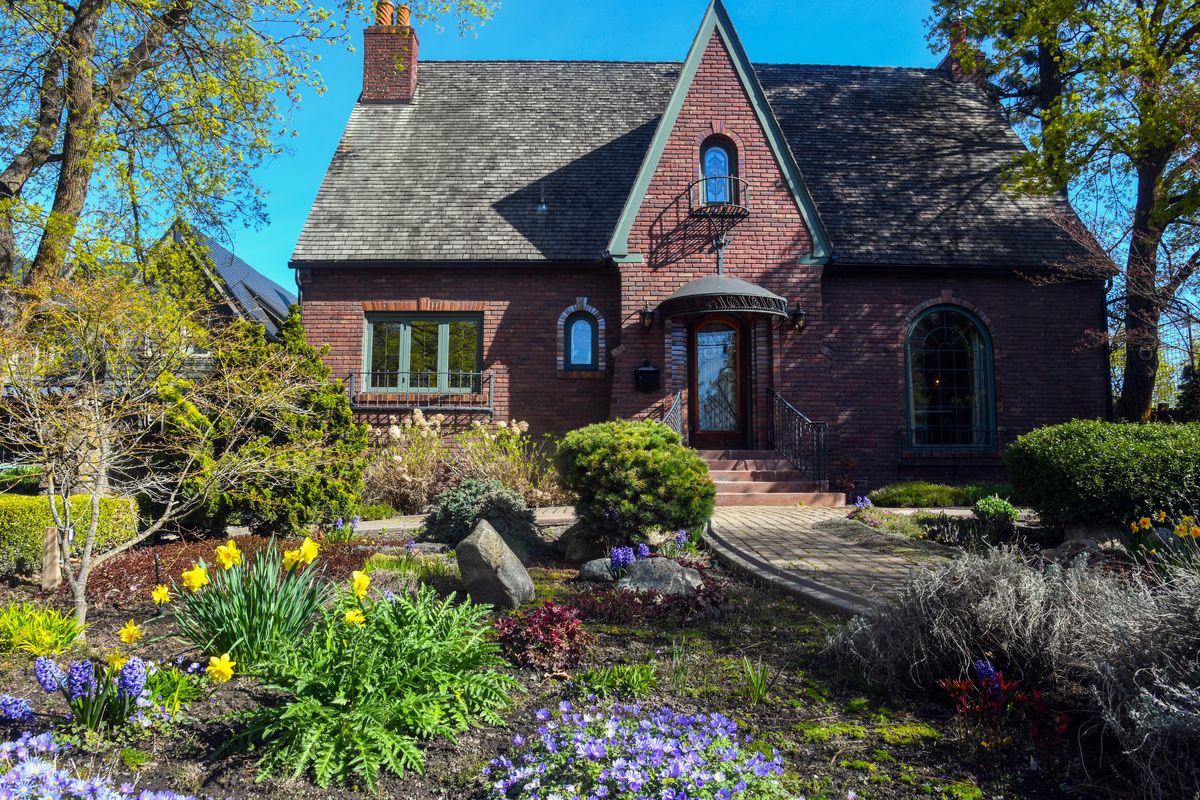 This year's Mother's Day home tour by the Northwest Museum of Arts and Culture will be centered in the neighborhood next to the Cathedral of St. John just east of Grand Boulevard.
The fundraising tour next weekend will feature several homes, the bishop's house and the cathedral itself to raise money for the museum.
David Brum, of the museum, said the tour will offer a great walking experience in the beautiful historic neighborhood.
"People can literally walk to each place easily," Brum said.
Brum said the cathedral is one of the few examples in the United States of classic Gothic architecture.
The area "was one of the first to open up for development on the South Hill, when Francis Cook, a forgotten founder of Spokane who was one of the most influential people in its history, ran a streetcar line up the hill into the area," according to the museum.
Tickets are $15 for museum members and $20 for non-members. They can be purchased at www.northwestmuseum.org or in person at the museum. Attendees will check in at the bishop's house for a tour brochure, which is the ticket.
Tickets will be available both days of the tour at the bishop house, also known as the Paulsen House and diocese office at 245 E. 13th Ave.
Nicole and Anthony Wood are opening their Flemish-style home at 411 E. 14th Ave. The house features mahogany woodwork, oak floors, artistic tile work and a guest house at the rear of the lot. Glazed tile is found around the entry and high on the chimney.
The family of five moved into the house in 2012, drawn to the neighborhood by its convenient location.
"It is a cozy house," said Nicole Wood. "I love the character."
Even being close to the heart of the city, the neighborhood is wild enough to support wandering deer, she said.
The 1933 house was designed by renowned architect Gustav Pehrson and initially occupied by a variety store owner, E.A. Wraight.
A newspaper article of the day described the dwelling as "perhaps the finest house to be built in Spokane this year."
Other houses on the tour are at 508 E. 14th Ave., 407 E. 14th Ave., 238 E. 13th Ave., and the bishop's house. The house at 238 E. 13th Ave. has been listed for sale.
Parking for the tour will be available near the cathedral. Guests will be asked to wear cloth booties over their shoes when they go inside the homes.
The museum tour page calls the event, now in its 29th year, one of Spokane's great traditions and a cornerstone of Mother's Day weekend.
---