News > Idaho
Utility commission OKs new rate class for solar power users
Wed., May 9, 2018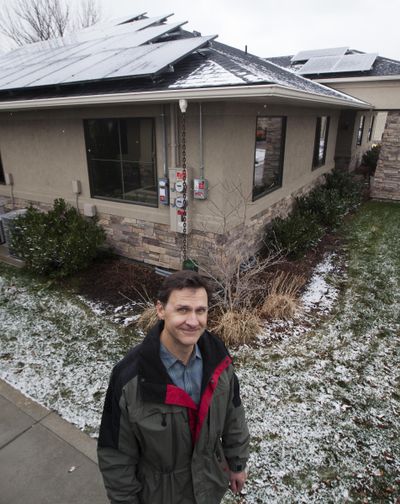 BOISE, Idaho – The Idaho Public Utilities Commission has signed off on a plan to move Idaho Power customers who generate their own solar electricity to a new rate class.
The regulatory commission also on Wednesday ordered Idaho Power to study those customers' costs and benefits to determine the appropriate rates and compensation for customers who generate more power than they use.
Previously, customers who installed solar powers on their homes and businesses were considered part of the same rate class as traditional electricity users. The solar users were given credit for the power they generated, to be used against the power they consumed.
Idaho Power officials contended that keeping the two types of users in one rate group could unfairly shift costs to traditional electricity users if solar power became far cheaper. But many solar power users contended everyone should stay in one rate class until the cost study is complete.
Under the commission's decision, solar customers will be migrated to a new rate class, but their rates won't change at this time.
Local journalism is essential.
Give directly to The Spokesman-Review's Northwest Passages community forums series -- which helps to offset the costs of several reporter and editor positions at the newspaper -- by using the easy options below. Gifts processed in this system are not tax deductible, but are predominately used to help meet the local financial requirements needed to receive national matching-grant funds.
Subscribe to the Coronavirus newsletter
Get the day's latest Coronavirus news delivered to your inbox by subscribing to our newsletter.
---