As Tacoma's Hilltop changes, residents are priced out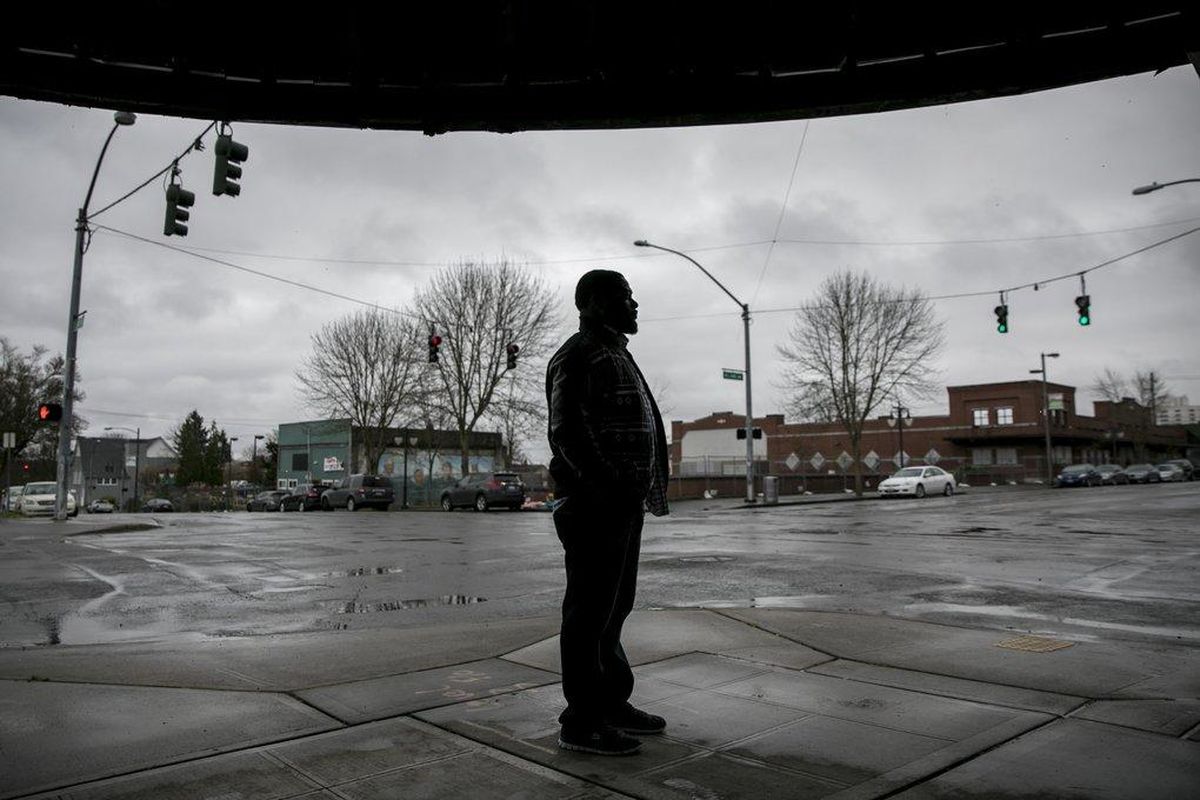 On a recent afternoon, while sitting in a spacious coffeehouse in Tacoma's Hilltop neighborhood, Brendan Nelson leaned toward the window and pointed to storefronts that only he could see.
Where others today see boarded-up buildings and a vacant lot, Nelson saw "a barbershop, small eateries, a thrift store, neighborhood corner stores," he said — all once black-owned, and all now closed.
"I grew up down the street here," said Nelson, president of the Hilltop Action Coalition. "This is my community. There is so much here that I love, and there is so much here that is heartbreaking.
"I see Miss Johnson moving out of Hilltop because a new business is coming or because Hilltop is getting too expensive. Every Saturday I walk this community; Through my eyes, it is so different. We gained so much, but we lost so much."
West of downtown Tacoma, Hilltop is a historically black community that has undergone radical change in recent years.
Twenty years ago, few outsiders looked to Hilltop for a business opportunity. It was notorious for its gang violence in the late '80s. But Hilltop has found a second act. Today, police and community activists say, Hilltop is a safer neighborhood. And city officials expect more economic development in this community by 2022, when light rail is scheduled to run down Martin Luther King Jr. Way, the neighborhood's main drag.
But that long-wished-for safer, prosperous neighborhood may now be the very thing that prices out many of the older and lower-income African Americans who have long called this community home – a story familiar to anyone who has watched the transformation of Seattle's Central District in past years.
Last December, a transportation study from the Federal Transit Administration, confirms what many longtime Hilltop residents have been telling City Hall: They can't afford their own neighborhood. The report, titled "Proposed strategies to increase affordability & stem displacement on Hilltop," found that "many Hilltop residents, particularly renters, cannot keep pace with rising housing costs."
The study found that 45 percent of Hilltop households are spending more than 30 percent of their income toward housing costs, higher than the rest of the city of Tacoma.
As a result, 35 percent of African Americans moved out of the historically black neighborhood between 2010 and 2015, says William Towey, of the Tacoma Urban League.
More change is coming. Four new developments are either completed or on the drawing board, including a $40 million complex from a Kirkland developer who will erect a six-story building with 247 apartment units and 17,000 square feet of restaurant and retail space. Construction could begin this summer, and the building may be ready by the time light rail runs through here.
In addition, Roberson Building Company, one of the city's largest developers, has purchased four other buildings with plans to buy more to spruce up and maybe rent out. Roberson CEO Mat Shaw projects Hilltop will be the next up-and-coming neighborhood that will attract Seattle businesses because the corridor there sits near the planned light-rail station, near a handful of planned mixed-used developments and is a five-minute drive from Interstate 5. "The city can't expand other than going up the hill," Shaw said.
The median home price in Hilltop has gone up by 18 percent in the last 12 months (to $267,000), according to the Northwest Multiple Listing Service. Meanwhile, the neighborhood has about 600 public housing and other below-market rental units. The Tacoma Housing Authority agrees that's not enough to offset the increase in housing costs.
To combat this, the city is emphasizing the building of affordable housing units in the neighborhood. It greenlighted a senior housing project with at least 65 units, and gave tax incentives to a Snohomish developer to make 20 percent of 156 apartments it is building available to people with low incomes. Both projects are scheduled to be completed by 2020.
The city will also offer training to Hilltop residents interested in construction jobs for those upcoming developments.
The coming developments are a source of friction for people who weathered the bad times, only to find others show up when the clouds part.
These days, the Hilltop's main street that Nelson walks around every Saturday morning resembles little of the Martin Luther King Jr. Way he frequented back in the 1990s. There's a wellness center that promotes "life coaching" and veganism; a barbershop where you can get a beer; and a coffeehouse/art gallery that offers complimentary used ground coffee to fertilize your garden.
It has a Portlandia quirkiness.
The breaking point for Nelson was a community meeting at which he said a woman started a petition to get a dog park and water fountain built.
Nelson pointed to the homeless encampment across the street. "We have people who do not even have a roof," and this woman "wants safe drinking water for her dog."
It's inevitable that "new businesses will pop up," Nelson said, "but how do we maintain the essence of Hilltop while welcoming in new customers?"
Nelson hears all the scuttlebutt about Seattle bars and restaurants coming to Tacoma; he's aware that Seattle's Rhein Haus has expanded to Tacoma's Stadium District, north of Hilltop, and has a packed house every weekend.
But forgive him, he said, if he's not as enthusiastic as other foodies. He worries a splashy Seattle restaurant will move into the ground floor of one of the pending mixed-use developments on Hilltop. A big-name Seattle restaurant such as Rhein Haus can be a cash cow and a potential employer, but it might erase the fabric of this black community, he said.
If you want to see how much this neighborhood has changed, go to an open house in Hilltop, said City Councilmember Keith Blocker. "You will bump into people from Seattle."
Last summer, Jermaine Whitehead, the bar manager at Renee Erickson's posh Bateau and Bar Melusine on Seattle's Capitol Hill, bought a home in Hilltop, a three-bedroom Victorian house with a finished attic and basement for $300,000.
Whitehead said he has mixed feelings since he's black and can relate to the plight of his new neighbors, as he himself couldn't afford his own neighborhood, Capitol Hill. "It's hard for me to ignore this. It's reality. It is being gentrified. And I feel terrible that people who are living in Hilltop are being kicked out. I hate saying I am taking advantage of it. But I need a home … Hilltop is offering it."
---