'Dispersed camping' offers alternative to full campgrounds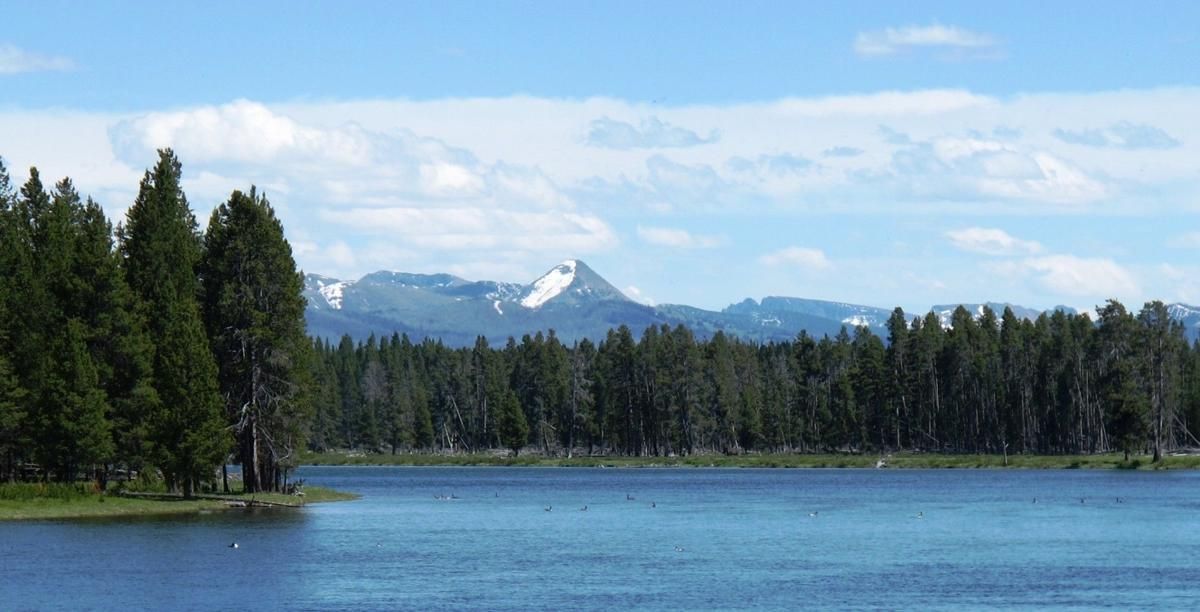 BILLINGS – Few things are more disheartening to the camping summer tourist than pulling into a campground and finding all of the sites full.
It's especially deflating when you've been on the road for hours and just want to pitch your tent and relax.
It's no wonder there are few places to camp with more than 42 million people camping in the United States every year, according to a 2012 Outdoor Industry Association survey. Sixty-seven percent of those campers are using public campgrounds. The Mountain Region, which includes Montana, is the area where camping is the most popular, the survey said.
Fortunately, many public and private campsites can now be reserved online – avoiding such disappointment. But what about those times when you've forgotten to reserve a site, weren't sure where you would end up, or simply decided to go camping on the spur of the moment?
If this happens near state or federal lands, campers have an option known as dispersed camping. This is camping in which there are no picnic tables, fire rings, potable water or toilets. This is camping the old-fashioned way – roughing it.
For those uninitiated to the ins and outs of dispersed camping, here are some tips for pitching a tent away from an improved campsite.
Know where to go
One of the best tools to help campers find a dispersed site is a good map. These can be purchased from the local Forest Service offices or ordered online. Local officials are also the best source for information on where you can pitch a tent and what, if any, restrictions there may be. Often in the summer, when the fire danger is high, there are restrictions on campfires.
A GPS is another good source of location information, since the palm-sized gadgets can help you locate your position in the woods as well as on a forest map. Combining the two helps ensure you are not on private property, where camping would incur a trespassing fine. Newer GPS software, in addition to apps that can be downloaded to your mobile phone, even show land ownership, making it so much easier to figure out where it's OK to unroll your sleeping bag.
In addition to Forest Service land, dispersed camping is also allowed on Bureau of Land Management property, which is common in Eastern Montana. BLM sells maps at its district offices. BLM lands are colored yellow and sometimes pink on maps, Forest Service lands are green and state lands are blue.
Camping on state lands is OK within 200 feet of a road and is limited to two days. The catch is that campers need to purchase a State Land Recreational Use Permit from the Department of Natural Resources and Conservation. Many hunters may already have a permit, since they are mandatory when buying a hunting license.
Some rules
Even if you are going to be a "rough it" camper, there are still rules and etiquette to follow. First and foremost is to not camp within 100 feet of a lake or stream in national forests. That increases to 200 feet on BLM lands. On forestland, do not drive more than 150 feet off designated roads to reduce damage to the forest.
Second, pack out what you pack in – that includes all garbage. Try to leave the site looking as undisturbed as possible.
On federal lands, campers are allowed to stay for 14 days. On Montana state lands there is a two-day limit.
It's often illegal to camp close to an improved facility, like a campground, trailhead or picnic area.
To go to the bathroom you will have to dig what's often called a "cat hole." Dig the hole at least 6 inches deep and keep it 100 feet away from any lake or stream. Pack out your toilet paper. There's nothing worse than finding someone's discarded toilet paper littering the woods. Cover up the cat hole and try to make the ground look like it had before you dug the hole.
Likewise, campfires can be built within a dug-up patch of ground, saving the topsoil to cover the ashes to extinguish and hide the fire from future campers. Always make sure to carry a bucket for hauling water to douse the fire.
Speaking of water, don't drink from mountain streams without using a purifying water filter, water purification tablets or after bringing the water to a boil. Drinking unfiltered water creates a risk of contracting giardia, a nasty stomach bug. Better yet, try to bring enough drinking and cooking water with you in a large, clean plastic water container.
Whether or not you're camping in bear country, it's always a good idea to store your coolers and other foods inside your vehicle. The precaution keeps critters away and your food safe. In bear country, it's mandatory to follow such food storage rules.
Things to pack
Tents offer the easiest way to camp at a dispersed site. Try to pitch it out of sight of other folks. After all, you're away from the crowd, so why not heighten that feeling of seclusion?
Car camping allows you to take fat, cushy pads to place under your sleeping bag. The pads also insulate the sleeper from the cold ground. This may be one place you don't want to skimp.
A bucket and shovel will come in handy for digging cat holes and dousing fires, respectively.
There are foldable camp tables that provide a place to eat. Pack them with some folding chairs to create a remote dining site.
Lanterns and flashlights are key to getting around in the dark. Always make sure to check your fuel or batteries and to carry extras.
Gas grills and stoves make cooking easier and faster. Keep the menu simple or prepare fancier meals ahead of time and freeze them. The frozen meals will help keep your cold items colder longer.
Always remember to bring the sunscreen and mosquito repellent. A well-stocked first-aid kit may also come in handy.
Repair kits for unexpected tears, or a roll of duct tape, can help solve a number of problems. A small toolbox can also prove useful if there's a gear or vehicle failure.
Also, make sure to bring a variety of warm clothes, because even in midsummer the mountains can get cool at night. Hats, gloves and a rain jacket are other essentials for your comfort.
Not alone
Whether it's a scheduled stop or last-minute effort to find a place to plant your pillow, dispersed camping can provide a more remote experience for those traveling into the woods and prairies. With no or few neighbors, the campsites can feel much more remote and provide a greater chance for stress-relieving activities like stargazing, bird-watching or cooking up a batch of s'mores.
So don't feel bad if the campground is full and you forgot to make reservations. You are not alone. According to the Outdoor Industry Association's survey, "Although almost half of campers make the decision to go camping at least a month in advance, many campers do not make campsite reservations until the day of the camp."
---