Inslee: Washington should base mental health facilities in communities around state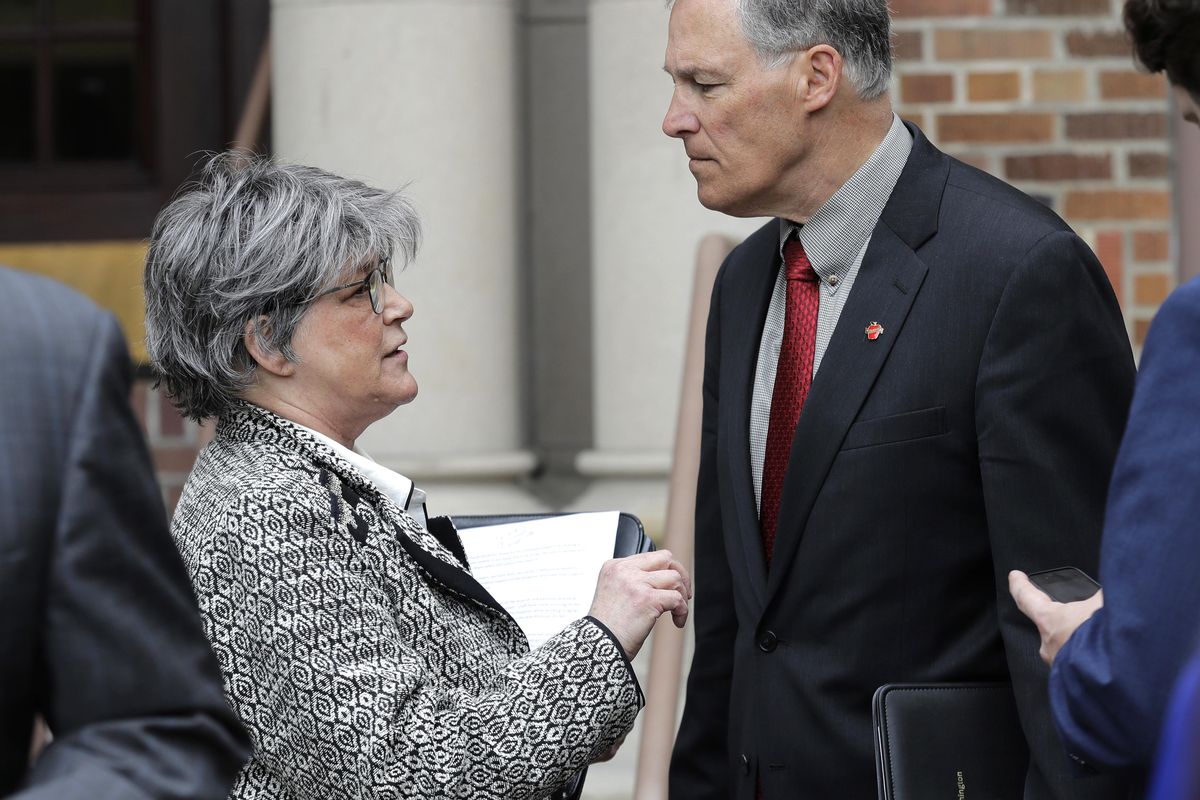 OLYMPIA – Washington may shift many of its mental health services from aging state hospitals in Spokane and Pierce counties to smaller facilities across the state.
Gov. Jay Inslee called Friday for a five-year "major transformation" of the state system, in order that patients who are committed involuntarily for treatment by the courts can get those services closer to home.
Eastern State Hospital in Medical Lake and Western State Hospital should handle the growing number of "forensic" patients, those sent for evaluation by the courts to determine whether they are competent to stand trial or treatment because they aren't able. The state currently has a list of 233 patients waiting for forensic evaluations.
The state is under court sanctions for providing slow or inadequate services to some patients, which the Legislature has been trying to fix for several years.
Standing outside Western State Hospital on Friday, Inslee said the state has dedicated staff and has made strides in increasing their numbers. But it's working with a system of large institutions that are more in line with 1918 than 2018, he said.
"We need to stop pouring resources into an outdated model," he said. "In most states, smaller community-based facilities are the standard of care and Washington should go that route."
Inslee said the state should open "about a dozen" facilities of 16 beds in communities around Washington by 2023. That would allow patients who are involuntarily committed by a court to be closer to their families and friends while still getting high quality care from a state facility.
The more recently constructed or refurbished portions of Eastern and Western state would be used for forensic patients and some civil commitments.
"We will need to fund up front costs and make some budget decisions," Inslee said.
The cost of the proposed shift in mental health facilities hasn't been estimated yet, but will be estimated by the time he submits his 2019-21 budget proposal late this year.
He's hoping for bipartisan support in the Legislature, and was joined by lawmakers from both parties at his announcement.
Sen. Steve O'Ban, R-Pierce County, said the Legislature is in a position to tackle the state's second-biggest problem, after public schools, now that it has completed work on court ordered improvements to education. "This needs to be the primary focus," he said.
Rep. Laurie Jinkins, D-Tacoma, said she's waiting to see the "full bill," which would include increases to higher education to have an adequate work force as well as the cost to build the community facilities. But it's possible those facilities will not be as expensive to operate as large state hospitals.
---