During tense meeting, Stratton says allegations of a 'sexual predator' are not within City Council's purview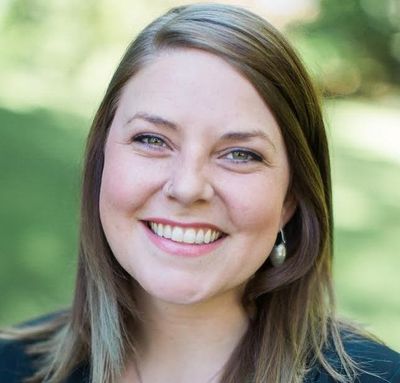 Spokane City Councilwoman Karen Stratton capped Monday evening's council meeting with a blunt message, saying she is "tired and increasingly resentful" of accusations that some council members don't support women or victims of sexual violence.
Stratton's comments came after women, including the president of the Spokane chapter of the National Organization for Women, criticized the council about its handling of allegations against an employee of a local nonprofit that contracts with the city for services. Councilwoman Kate Burke reportedly threatened to pull city funding from the nonprofit early last month, calling the man a "sexual predator," an assertion that was met with cease-and-desist demands from two law firms representing the nonprofit and its employee.
"While I understand the value of these community conversations, I have to be very honest and tell you all that I'm disappointed and saddened by how we got to this discussion tonight," Stratton said. She later added, "Spending all of this energy on drama that is clearly out of City Council control is not our job or within our purview."
The Spokesman-Review reported on the cease-and-desist letters last week. The paper has not named the man nor the nonprofit and has not received any firsthand accounts of his alleged abuse.
Autumn Reed, the president of the local NOW chapter, was joined by about 20 people as she addressed the council from the lectern Monday evening. Following up on a statement that NOW issued last week, Reed urged people to believe women and criticized the newspaper's coverage of the allegations.
"Because of the unique and perverse nature of the harms committed against multiple women, there is a limited ability to publicly address the untruths and myths put out in Wednesday's Spokesman article regarding this issue at this time," Reed said, indicating she had heard from some of the man's accusers. "The truth in this case is worse than most people can imagine. We urge everyone to reserve judgment until the many women involved have a chance to connect with the support network they need to come forward."
Reed declined to comment after reading her statement. Burke, who joined the council in January, has previously declined to discuss the matter, citing the letters threatening legal action and review by the city's Ethics Commission. She left immediately after Monday's meeting and did not respond to a message seeking comment afterward.
Tamar Powers was one of four women who defended the man in testimony to the council. Powers, who identified herself as a friend and colleague of him, accused Burke of slandering him.
"As a survivor of sexual trauma, it infuriates me that someone would use such a strong statement to carry out what seems to be an attack not founded on facts but for her friend and for her own political gain," Powers said. "Because of the way this has divided our community, it will make it even more difficult for women who are truly victims to come forward."
Stratton, a relative of the man, said Monday she remained concerned that there was a 19-day gap between the time she heard about the allegations and the time they were reported to leaders of the nonprofit. She said the organization had responded appropriately since Burke raised the allegations during a meeting early last month, and she noted that the accused man had voluntarily resigned from his position as an instructor with the nonprofit.
"They hired attorneys and launched an investigation, so everything that was demanded by (the City Council), they did," Stratton said. "They took immediate action, like they should have, and the instructor resigned, although he didn't have to, because no evidence was found against him with this organization."
She said the City Council has also taken sexual assault and harassment seriously, noting that it adopted anti-harassment policies for city employees in the wake of police Chief Frank Straub's ouster in 2015.
"Those of us sitting up here, we believe in action," she said.
---