News > ID Government
Incumbent Kootenai County Commissioners Eberlein and Bingham lose seats
UPDATED: Wed., May 16, 2018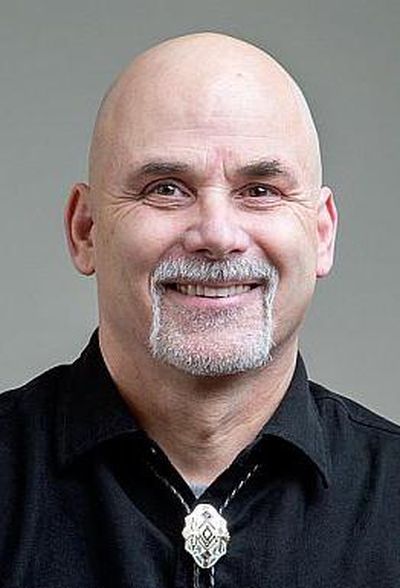 Most of the Kootenai County commission is on its way out after two incumbents lost in Tuesday's Republican primary.
Bill Brooks edged out incumbent Marc Eberlein with 51.6 percent of the vote, winning by 480 votes. Leslie Duncan earned 40 percent of the votes, beating incumbent Bob Bingham by 2,708 votes.
Brooks will run unopposed in the November general election and Duncan will face Democrat Ruben Miranda.
This year's Kootenai County Republican primary drew 29 percent more voters than last year's Republican primary.
Brooks guessed about 30 percent of voters cared only about one issue: building codes. The county building codes surfaced as an issue this year when Eberlein and Bingham both voted to make them optional.
The third commissioner, Chris Fillios, did not. With Brooks unopposed and poised to join to the commission those rule changes could be reversed. Brooks has said his top priority is to reinstate the codes.
"We're going back to the way it was and immediately start working towards a solution that works for everybody," Brooks said.
In an email to the Spokesman-Review, Eberlein wrote he's disappointed in the results but respects the will of the voters. "I took a stand by introducing a change to building codes before the election and that cost me," he wrote.
Duncan said the race between her and Bingham has bigger issues than the building codes, but she said a lot of misinformation spread through the media and special interest groups, leading people to believe that all building codes were axed, when, actually, codes like sewage, plumbing, mechanical and fire codes are still required by other governmental agencies.
"The general population was led to believe that all building codes were gone," Duncan said.
Duncan said she supported making the codes optional, and would have preferred private building inspectors.
Duncan said other issues seemed more important to voters than the building codes, including the hiring of a business analyst position that Bingham approved, and approval of a new county transit center, which Duncan said was too costly.
Bingham did not respond for requests to comment.
Local journalism is essential.
Give directly to The Spokesman-Review's Northwest Passages community forums series -- which helps to offset the costs of several reporter and editor positions at the newspaper -- by using the easy options below. Gifts processed in this system are not tax deductible, but are predominately used to help meet the local financial requirements needed to receive national matching-grant funds.
Subscribe to the Coronavirus newsletter
Get the day's latest Coronavirus news delivered to your inbox by subscribing to our newsletter.
---