Area law enforcement remembers their fallen in Spokane ceremony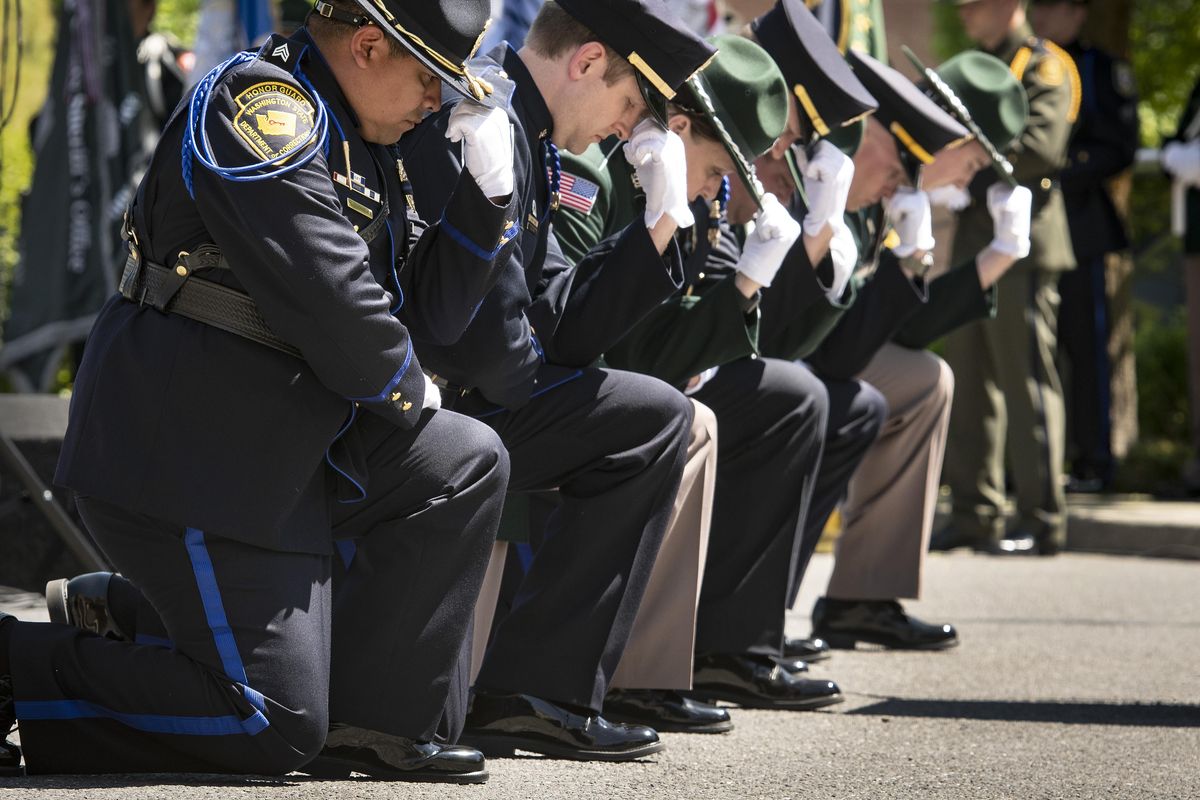 Spokane-area peace officers gathered Tuesday morning in remembrance of their fallen for the 31st annual Law Enforcement Officers Memorial.
The event was one of many nationwide on National Peace Officers Memorial Day.
Among those honored at the Spokane ceremony was Deputy Daniel McCartney of the Pierce County Sheriff's Department.
McCartney, a U.S. Navy veteran, had served in Pierce County for three years, after serving six years with the Hoquiam Police Department.
He died Jan. 8 after being shot while responding to a burglary, where he was the first officer on the scene.
Sheriff Paul Pastor from the Pierce County Sheriff's Department praised McCartney and other officers across the country for their commitment to "duty, honor and sacrifice."
"They don't just think about those ideas and talk about them, they live them," he said. "The men and women in law enforcement will continue their mission to protect life and property and uphold rights. They'll not step back from their responsibilities."
Guest speaker Lee White, chief of the Coeur d'Alene Police Department, said all his fellow officers who have died left lasting impressions.
"We knew them as cops, we knew them as parents, friends and colleagues, but we remember them for something more," he said. "Together we mourn them as individuals of unmistakable integrity, unshakable character, fantastic humor and infinite kindness."
Drug-sniffing K-9 Isko, who worked in the Republic Police Department, was also honored at the ceremony. Isko died from a ruptured tumor that caused internal bleeding.
Capt. Tracie Meidl with the U.S. Border Patrol said K-9 responders like Isko have a big impact on their communities.
"The loss of this K-9 did not just impact the family. It did not just impact the Republic Police Department," she said. "The town of Republic had over 100 people show up to K-9 Isko's funeral."
---