Victor Hedman, Lightning beat Caps to cut East final deficit to 2-1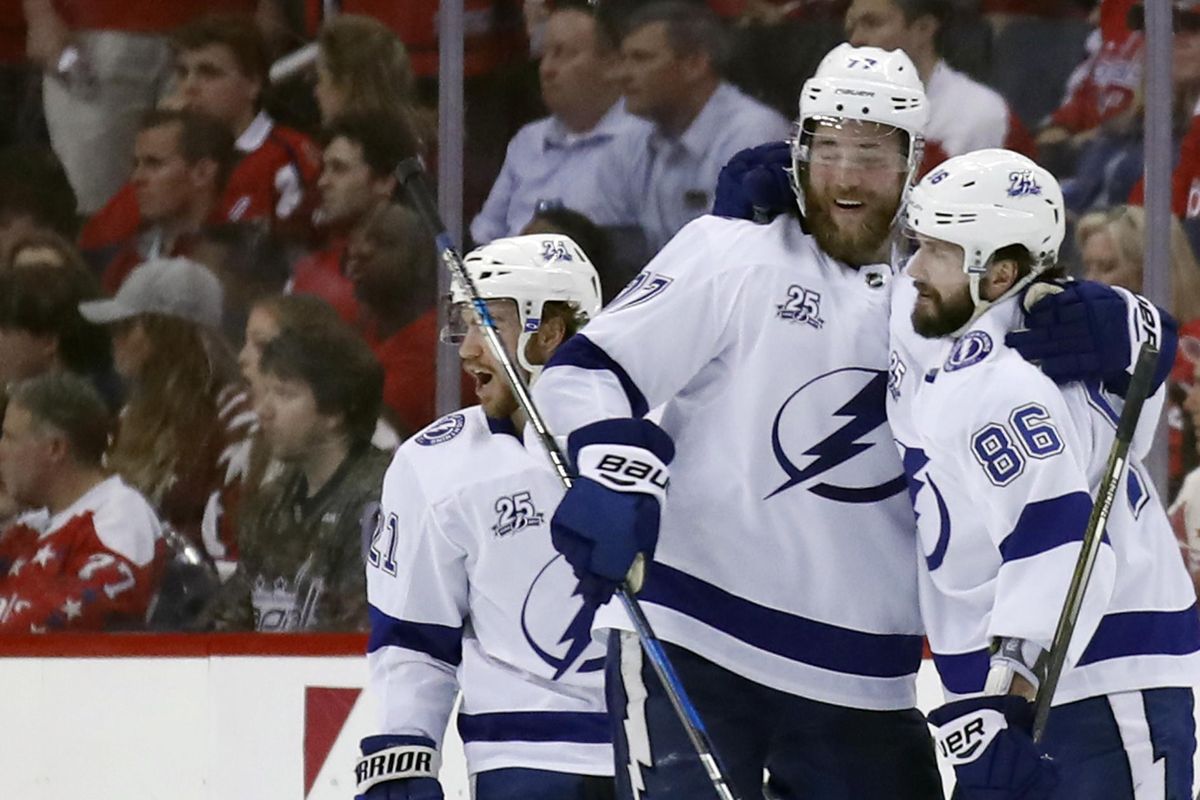 WASHINGTON – Victor Hedman scored his first goal of the playoffs and added two assists, and Andrei Vasilevskiy made 36 saves to help the Tampa Bay Lightning beat the Washington Capitals 4-2 in Game 3 of the Eastern Conference final Tuesday night and cut their series deficit to 2-1.
Hedman had the primary assist on power-play goals by Steven Stamkos and Nikita Kucherov and was a key part of three big penalty kills that gave Tampa Bay some much-needed momentum. Determined to create the kind of shift he thought could turn the East final around after back-to-back home losses, the Norris Trophy finalist as the NHL's top defenseman was one of the most dominant players on the ice and extended his point streak to eight games
Criticized for his play in the first two games against Washington, Vasilevskiy was on top of his game as the Capitals put 38 shots on net. Vasilevskiy made seven saves on the penalty kill alone to save a beleaguered unit that came in ranked 13th out of 16 playoff teams.
The Lightning would still like to cut down on the quality chances Vasilevskiy has to stop in Game 4 on Thursday and beyond, like the one Brett Connolly scored on after a turnover by Ondrej Palat. They also surrendered a 6-on-5 goal to Evgeny Kuznetsov with 3:02 left that made things interesting in the final minutes.
But the offensive depth that helped them get through the first two rounds in five games apiece returned with Hedman and Brayden Point scoring just Tampa Bay's second and third even-strength goals in the series. Hedman now has a goal and 10 assists during his point streak.
Tampa Bay got two injury scares in the third period when Stamkos hobbled off after taking a slap shot from teammate Braydon Coburn in the right knee and Tyler Johnson was cross-checked by Michal Kempny. Stamkos and Johnson each returned minutes later to a game that included nastiness after whistles throughout.
Capitals goaltender Braden Holtby allowed four goals on 23 shots, though power-play one-timers by Stamkos and Kucherov were almost impossible to stop. The Lightning extended their streak of consecutive games with a power-play goal to seven and have 11 total in that time.
NOTES: C Lars Eller took three of Washington's six penalties. … With his 10th career power-play goal, Stamkos tied Martin St. Louis for Tampa Bay's playoff record. … Injured C Nicklas Backstrom (right hand) took part in the Capitals' morning skate but missed his fourth consecutive game. Coach Barry Trotz continues to call Backstrom day-to-day. … Alex Ovechkin and Kuznetsov combined for 21 shots on goal. … Trotz set a franchise record by coaching his 54th playoff game with Washington.
---