Northeast, central Washington residents prepare for flooding over the weekend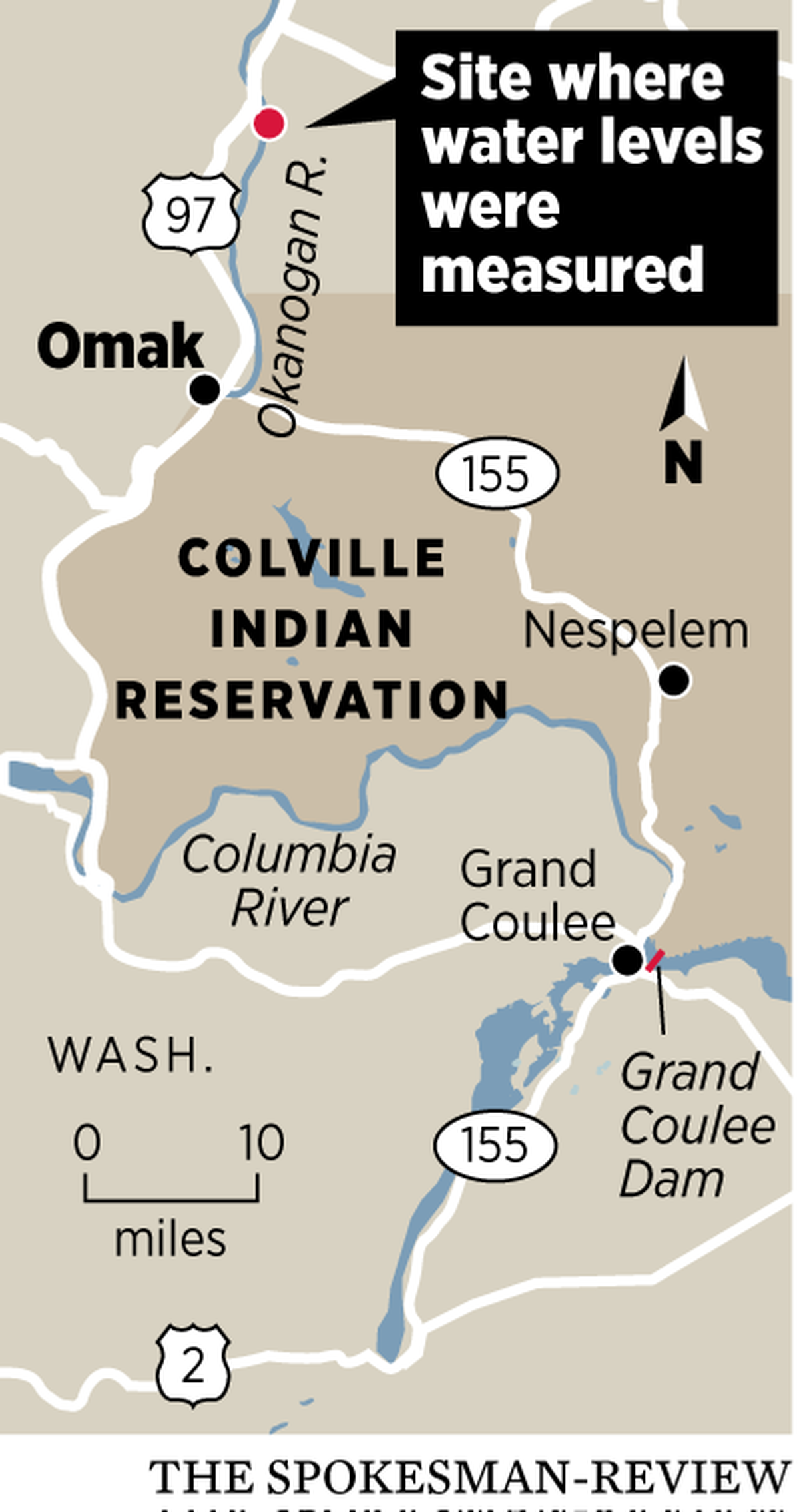 Several towns in Northeast and central Washington are continuing preparations for flooding that is expected to peak over the weekend.
As of Wednesday, the National Weather Service issued a flood warning for several counties including Okanogan, Bonner, Chelan, Ferry and Pend Oreille.
The Kettle River, which runs through Ferry and Stevens counties, experienced a record high of 22.54 feet on May 10, surpassing the previous record of 21.1 feet.
That flooding has threatened homes near the river and caused erosion, said Mark Turner, observing program leader at the National Weather Service.
That level is expected to climb past the previous record again Saturday to 21.4 feet.
The Okanogan, Similkameen and Methow rivers also saw significant flooding, and are expected to have more.
Washington State Patrol issued a news release Wednesday urging residents in the area to watch for high water levels, and be ready to move to higher ground if necessary.
Gerry Bozarth with Greater Spokane Emergency Management was helping crews in Okanogan prepare for the flood.
"There is a whole host of people placing sandbags and shoring up dikes," he said. "There's a possibility of thunderstorms with some heavy rain, and that could lead to some problems."
Along with local volunteers, the veteran-led Team Rubicon said Wednesday it will be working with the U.S. Army Corps of Engineers and local emergency medical services to provide aid.
Tonasket City Superintendent Darren Johnson said based on predictions, he doesn't expect the flooding to affect many homes in his town.
"We've been going around and checking where we think our problem areas are," he said. "Our lowlands and our parks are getting it, but other than that we're not having too many problems."
Many residents have been sandbagging in preparation for more floods in the coming week, he said.
For landowners on floodplains, the Washington Department of Fish and Wildlife said Wednesday it would issue emergency permits for in-stream work projects to protect properties from flood damage.
Cities near the Pend Oreille River and Lake Pend Oreille are also expected to experience significant flooding later in the week, Turner said. But there's still time for them to prepare.
"The message we're trying to get out there is because it's such a slow rise, people still have time to get in there and get stuff out of the floodplain," he said.
Residents have the chance to move things like gas cans or lawn chemicals out of the floodplain, where they could contaminate the river.
"Tonasket and the Methow are more urgently pressing," Turner said. "There should still be time for people up along the Pend Oreille to take appropriate action."
Mike Lithgow, information and outreach coordinator for Kalispel Tribe of Indians, said a team is working to prepare by sandbagging low-lying properties and giving tribal members updates as new flood predictions come in.
"There's no certainty (in the predictions)," he said. "You just need to be communicating well and be ready to act."
---