News > Idaho
Deputy coroner alleges misconduct at Canyon coroner's office, including usage of remains as fertilizer
Wed., May 23, 2018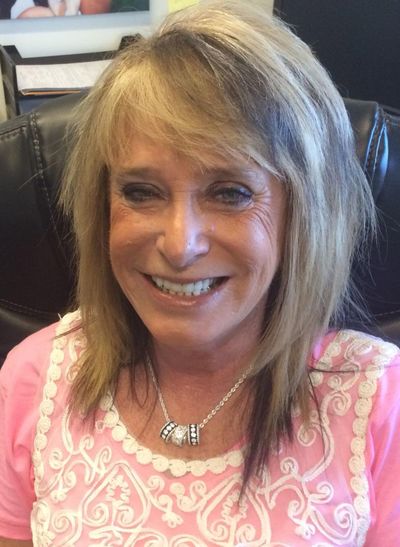 CALDWELL — A notice of a tort claim filed against the Canyon County coroner by a current employee alleges ongoing harassment and a "hostile" work environment riddled with violations.
Lori E. LaRoche, a deputy coroner at the Canyon County Coroner's Office for the last seven years, is seeking damages of at least $800,000 for what she calls in the tort claim "personal and professional harassment" by Coroner Vicki DeGeus-Morris since 2011.
The Idaho Press-Tribune obtained a copy of the notice of tort claim from Canyon County through a public records request.
In the notice, filed May 9, LaRoche claims the "exceedingly hostile work environment" DeGeus-Morris allegedly created has caused her medical problems, loss of benefits and other unspecified damages.
DeGeus-Morris lost her re-election bid to Jennifer Crawford, a former senior deputy coroner, in Canyon County's Republican primary election on May 15. Crawford believed DeGeus-Morris unfairly fired her in 2015 for taking time off to visit her war-injured ex-husband, she previously told the Idaho Press-Tribune.
In a prepared statement Tuesday, DeGeus-Morris said: "It is unfortunate that my name and reputation continue to be attacked by mere allegations and unsubstantiated claims. But since I am bound by State law and my commitment to Canyon County's best interests regarding personnel issues and threatened litigation, that is all I can say on the matter at this time."
LaRoche's notice of tort claim lists a series of allegations against supervisor DeGeus-Morris, including that she failed to adequately respond to sexual harassment claims against an unnamed Canyon County pathologist, required employees to work on her re-election campaign during work hours, and took unclaimed remains from the morgue to use as rose fertilizer.
A notice of a tort claim is not a lawsuit but informs the involved public agencies the claimant believes they have sufficient cause to file a lawsuit.
"The assertions made by Ms. LaRoche in her notice of tort claim filed May 9 are merely allegations and nothing more," Canyon County spokesman Joe Decker wrote in a prepared statement. "As with all such notices, the claim will be turned over to the County's insurer (ICRMP) for review, which is our typical practice, and a response — if any is deemed necessary — will issue in due course."
Additionally, the tort claim accuses DeGeus-Morris of "insinuating to the claimant she should be allowed to live in Ms. LaRoche's home."
DeGeus-Morris confirmed she did rent from LaRoche at one point but declined to comment on any other allegations.
Crawford won the May 15 primary election against DeGeus-Morris with 55 percent of the vote and does not face a declared candidate in the November general election. Barring a write-in candidate or another extenuating circumstance, Crawford would take office in January.
Local journalism is essential.
Give directly to The Spokesman-Review's Northwest Passages community forums series -- which helps to offset the costs of several reporter and editor positions at the newspaper -- by using the easy options below. Gifts processed in this system are not tax deductible, but are predominately used to help meet the local financial requirements needed to receive national matching-grant funds.
Subscribe now to get breaking news alerts in your email inbox
Get breaking news delivered to your inbox as it happens.
---