Former Spokane Valley Councilman Bill Gothmann donates 11 acres for park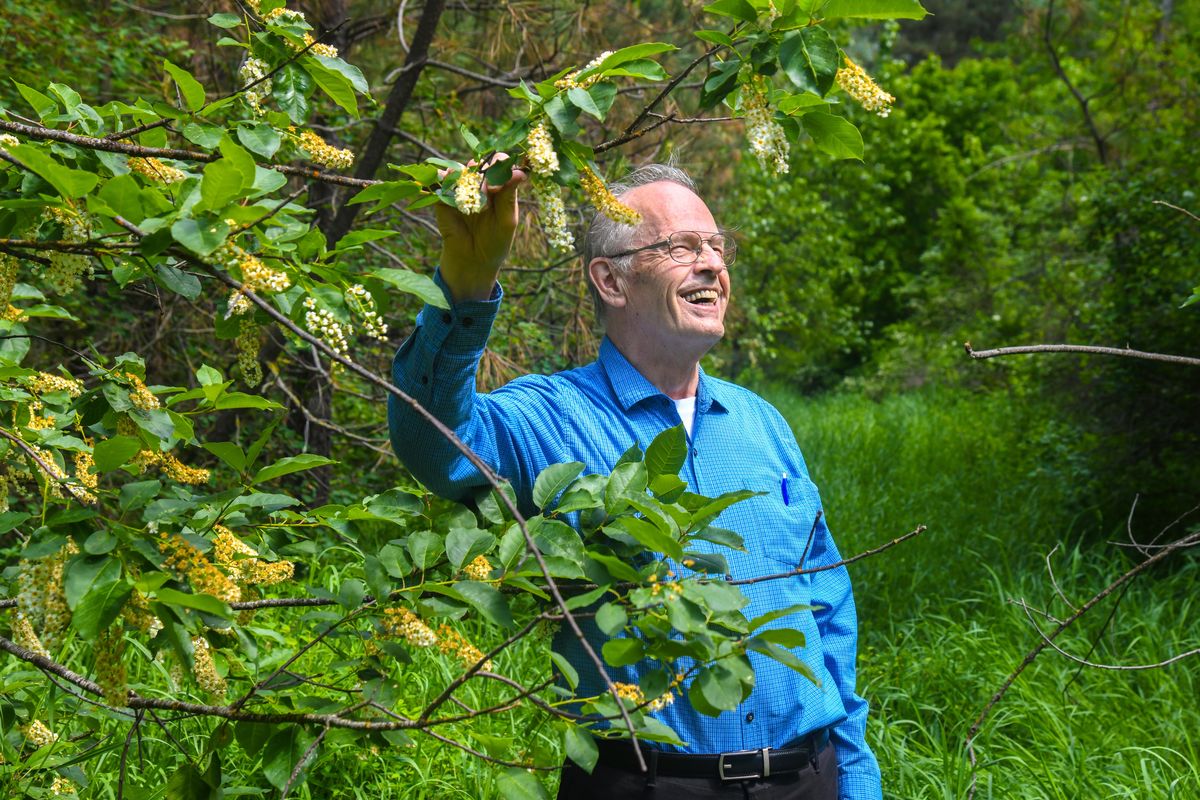 For former Spokane Valley city councilman Bill Gothmann, there's a section of land south of Saltese Flats that holds a special place in his heart.
Gothmann's late wife, Myrna, acquired the 11 acres from her family several years ago, and, together, they would enjoy the property's abundant wildlife and views of Saltese Flats.
Gothmann has now decided to donate the land to Spokane Valley to honor Myrna's memory while providing residents with parkland to hike, ride bicycles and picnic.
The property – to be named Myrna Park – is more than three miles outside city limits. Quinnamose Creek runs through the north section of the property and there's a road south of the creek that's walkable. As a midpoint between East Henry and Saltese roads, the land is often used by bicyclists to stop and rest, Gothmann said.
"I just love to go out there," Gothmann said. "There's trees and deer. It's a beautiful forest."
Myrna, who died earlier this year, was a pillar of the community. She married Bill in 1955 and taught elementary school in the Central Valley School District for more than 19 years before retiring in 2000.
Gothmann, who served two terms on the Spokane Valley City Council, was instrumental in launching the annual Spokane Valley Cycle Celebration – an event with 10, 25 and 50-mile bicycle rides.
Myrna was in charge of a south comfort station on the property every year for bicyclists to stop for refreshments and shade while traveling along the 25 mile route, which passes by the Saltese Uplands Conservation Area.
The Gothmann family at one point intended to build a house on the property, which has an assessed value of $184,000, according to Spokane County assessor's records.
Gothmann, along with his children, came to a mutual decision to gift the land.
"They were absolutely ecstatic and thought it was a fine idea," Gothmann said. "I personally said to myself, 'Wow, this is really fantastic property. This would make a great park.'"
Spokane Valley Parks and Recreation Director Mike Stone said the land donation is unique because Spokane Valley doesn't own any property outside city limits.
"It's really not that far away from our city limits," he said. "It's a gorgeous piece of very natural property… it opens up a number of possibilities."
It's not unprecedented for a city to have a park outside its limits. The City of Spokane owns Palisades Park and Indian Canyon parks, conservation areas which are just west of city boundaries.
The area could provide an oasis between the proposed Central Valley High School and the Saltese Wetlands restoration project and it has great potential for nature hiking, mountain biking and disc golf, he said.
"I think our citizens would use it," Stone said. "While it's outside of city limits now, if you look 50, 75, or 100 years from now, it might be in the middle of the city at that point in time."
Stone said the land donation is also exciting for the city because it's short on park property.
"To me, the positive impact is just endless," Stone said. "It's a rare opportunity we don't get often…it wouldn't be happening without the generosity of the Gothmann family."
The city's cost to upkeep the park is unknown, but it plans to remove trash and clear brush for a small parking facility.
Spokane Valley Councilwoman Brandi Peetz said she supports naming the park after Myrna because she was an integral part of the community.
Peetz said Spokane Valley youth are requesting more park space and the donation will help meet that need, especially with plans for a new Central Valley High School nearby.
"Given that it's by Saltese and it's in a lot of those kids' areas, this is something that would be really great for our community, regardless whether or not it's in city limits…I would be in favor of this," she said.
Council members voted unanimously in support of accepting the land donation.
"I would most definitely love to see it," Spokane Valley Councilman Arne Woodard said. "I think that this could be a real asset that we could advertise as part of our parks for people to go have a Sunday outing, climb there, have a picnic by the stream."
---