Gonzaga wins WCC tournament with 17-2 blowout of Pepperdine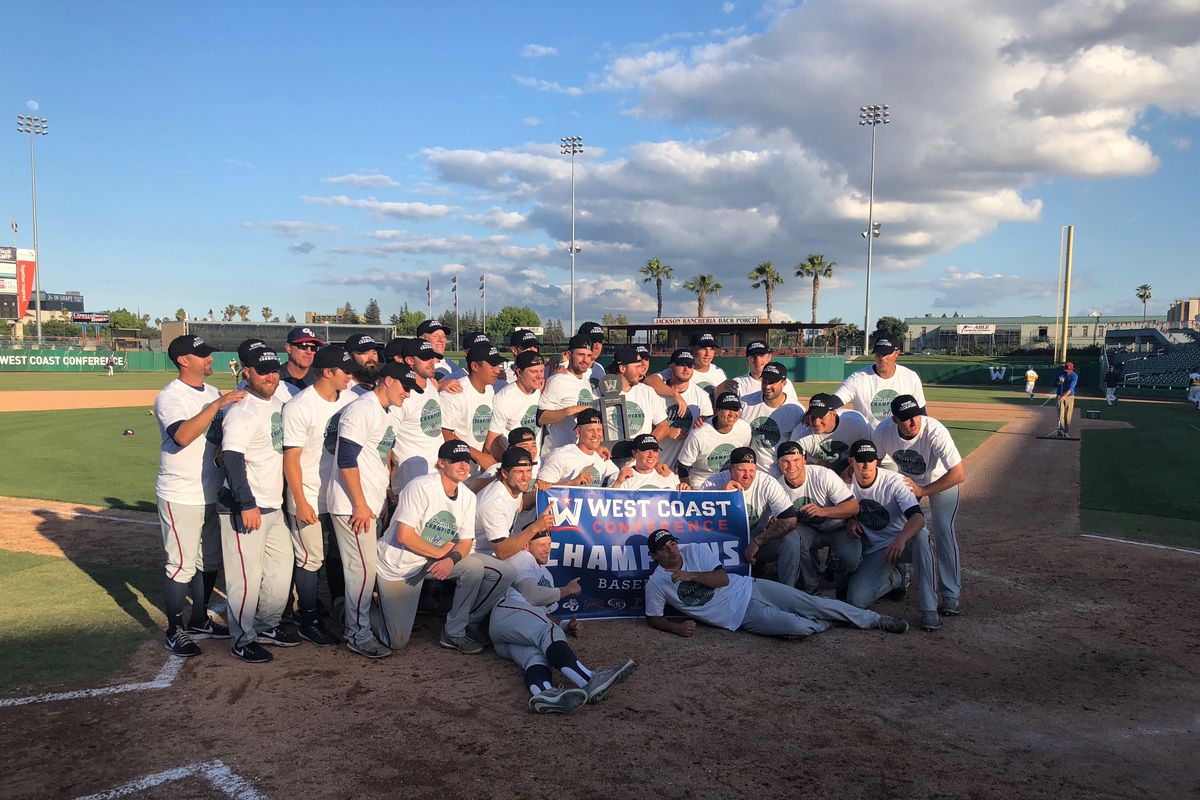 STOCKTON, Calif. – The hits and the wins just keep coming for Gonzaga. As a result the Bulldogs are headed to the NCAA baseball tournament.
Gonzaga pounded out 14 hits and scored 14 runs over the final four innings to defeat Pepperdine 17-2 in the championship game of the West Coast Conference baseball tournament on Saturday. In three games in Stockton, Gonzaga collected 42 hits and outscored opponents 34-5. Gonzaga has won 12 of its past 15 games.
"You can't beat that, our pitchers have carried us all year and I loved the way our offense was dialed in this weekend," coach Mark Machtolf said. "The way the guys responded again this weekend was phenomenal."
Senior Jake Veith led the way at the plate, collecting four hits and driving in six runs. He hit two home runs, including a massive drive in the sixth inning as Gonzaga began to turn a 3-2 lead into a blowout.
Bulldogs starter Mac Lardner pitched 7 2/3 innings, allowing two runs on six hits with seven strikeouts and no walks.
The Zags' huge offensive numbers were led by Vieth's two-homer, six-RBI game. Carson Breshears posted four hits, Austin Pinorini knocked in a pair and scored twice on two hits, and Ernie Yake had three doubles, an RBI and a run scored.
It was Gonzaga's third consecutive appearance and first win in the conference tournament's championship round. The Bulldogs advance to the NCAA Tournament for the second time in three seasons, following their at-large bid in 2016. It will be Gonzaga's third appearance under Machtolf and 10th overall.
---