Home runs from Mike Zunino, Nelson Cruz lift Mariners to 4-3 victory over Twins in 12 innings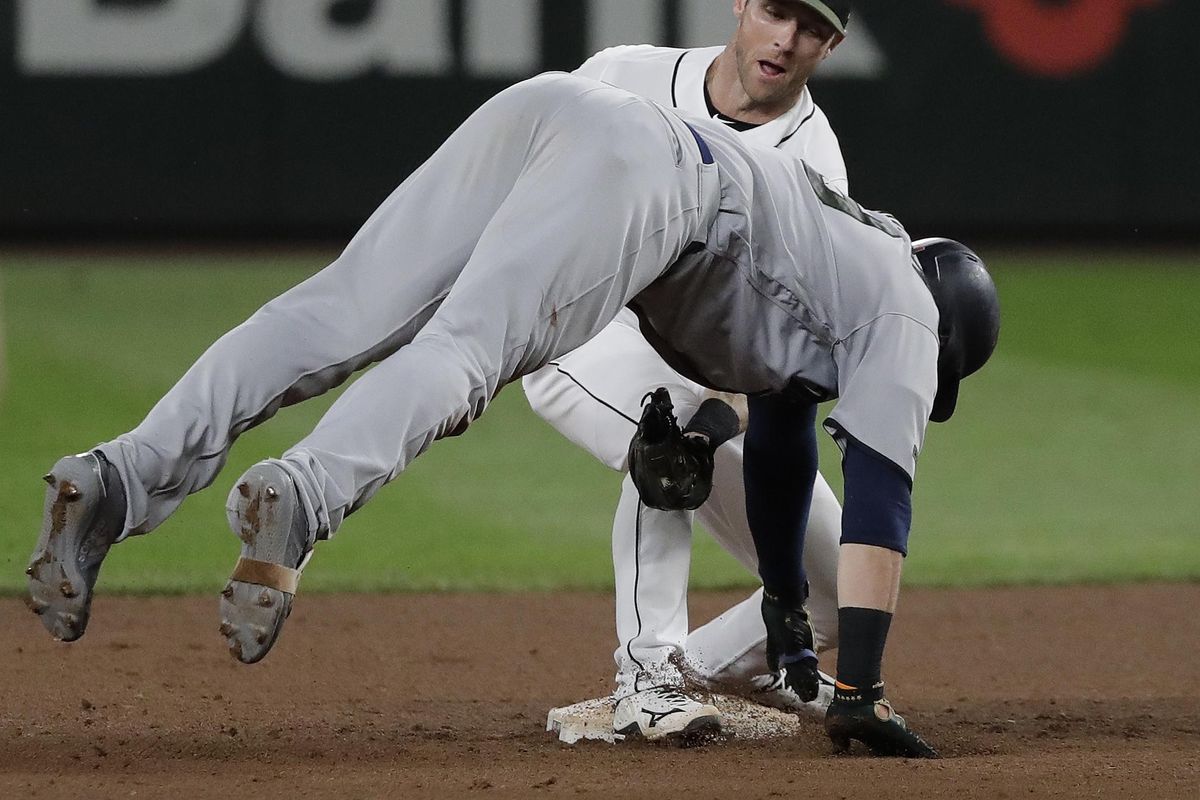 SEATTLE – Mike Zunino homered with two outs in the 12th inning to give the Seattle Mariners a 4-3 victory over the Minnesota Twins on Saturday night.
Zunino turned on a 2-2 breaking ball from Matt Magill (1-1) and lined it out to left field to give the Mariners their 15th one-run victory this season, the most in baseball. Seattle is also 5-0 in extra-inning games.
It was Zunino's eighth home run of the season and his second career game-ending homer.
Seattle missed a chance to win it in the 11th after Gordon Beckham reached on an infield single and advanced to third with two outs. Nelson Cruz was hit by a pitch from Magill to put runners at the corners, but Kyle Seager popped out to end the threat.
Chasen Bradford (4-0) worked the 12th inning to get the win. Seattle's bullpen was outstanding, including Juan Nicasio striking out five of the six batters he faced.
The eighth was the exception. Nick Vincent was nearly through the inning when he left with a right groin strain. The injury was a major turning point. James Pazos took over and walked Miguel Sano before giving up singles to Eddie Rosario and Eduardo Escobar to score pinch-runner Ehire Adrianza and tie the game at 3.
Seattle got all its runs via the homer. Jean Segura and Nelson Cruz connected in the sixth off Minnesota starter Jake Odorizzi. Cruz's homer was his first since May 3 and gave Seattle a 3-2 lead, barely eluding the leaping attempt of Byron Buxton as he crashed hard into the padded wall.
Seattle starter Wade LeBlanc allowed two runs in six innings and has allowed two or fewer earned runs in each of his five starts in May. Max Kepler and Rosario both had RBI doubles in the sixth inning off LeBlanc.
Odorizzi has allowed three or less earned runs in each of his last six starts, but hasn't been able to work beyond the sixth inning in any.
Buxton left the game after slamming into the wall trying to rob Cruz's home run. Buxton was running and full speed and leaped hard into the wall, but the ball barely eluded his glove and cleared the fence. Segura left the game before the start of the ninth after getting inadvertently kicked in the helmet by Twins shortstop Gregorio Petit sliding into second trying to break up a double play.
The Mariners expect newly acquired reliever Alex Colome to be available for Sunday's series finale. Manager Scott Servais said OF Denard Span likely won't be available until Monday because of travel from Florida to join his new team.
---