Kickoff to summer: Your guide for the Memorial Day weekend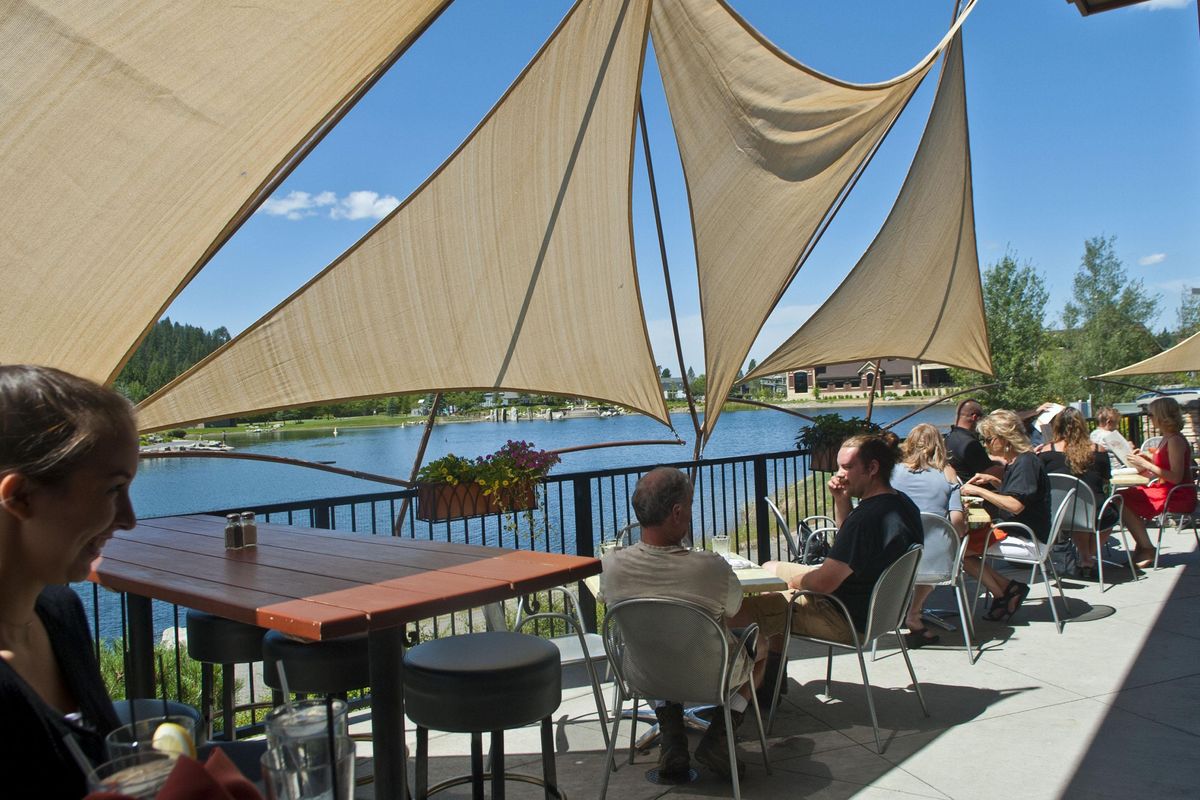 The official start of summer may not arrive for another three weeks, but unofficially, it's hard to point to a better kickoff than Memorial Day weekend. With summer vacation on the horizon and the first of the beach loungers already rolling out their towels, the city and region have decidedly turned the seasonal corner. The three-day interlude often is a time for travel, but for those sticking around – or friends and loved ones visiting from away – here are some weekend highlights to set the summer off in style.
Honoring those who serve
All weekend long, through Monday, events across the city will honor those who served and continue to serve their country.
Through the weekend, Riverside Memorial Park will see the appearance of 3,800 flags and a collection of military vehicles. Meanwhile, the Pines Cemetery Flag Museum in Spokane Valley is offering free admission today through Monday. And Heritage Funeral Homes will have a veterans display, with free refreshments, during the same period.
Free music will be on-hand today and Sunday at Heritage Funeral Home: the Doghouse Boyz and The Square Parts from noon to 3 p.m. today, and the SideStep Band at 2 p.m. Sunday.
Four separate Memorial Day ceremonies are scheduled for area cemeteries on Monday (see factbox).
Hit the beach
The Inland Northwest may be landlocked, but it's hardly waterless. While the lakes of North Idaho may be only slightly warmer at the moment than the snowmelt that's feeding them, there's plenty of heat to be found on docks and beaches, with the weekend's weather forecast climbing from a partly-cloudy low-70s today to the high 70s and full sunshine on Monday.
Sandpoint and Coeur d'Alene are popular options, but for a change of pace check out Q'emiln Park in Post Falls, or any of the network of beaches on public land that ring lakes Coeur d'Alene and Pend Oreille.
Singing to the skies
The season of outdoor music is upon us, and for those willing to make the jaunt, the Sasquatch Music Festival runs through Sunday at the Gorge Amphitheater. The three-day music extravaganza, which began Friday, features headliners Bon Iver (Friday), Modest Mouse, the National, and former Talking Heads frontman David Byrne.
A glimpse of history
For those history buffs out there – or anyone who enjoys a good show – the Washington Civil War Association is re-enacting the Battle of Deep Creek at a West Plains farm about 30 minutes west of the city. South battles North, actors in costume share anecdotes and the festivities are capped with an impromptu fireworks show Sunday evening – artillery and muskets, firing off in succession. More information and tickets can be found at Spokanecivilwar.com.
Relax on a patio
As The Spokesman-Review's Food and Dining section noted last year, this city has dozens of options for outdoor wining and dining. With views of the city, its waterways and the surrounding summer foliage, it's hard to imagine even the most interesting interior decorations matching the natural scenery available on a summer evening – particularly one with a good sunset.
Farmers markets,
Eat local! For some weeks now, farmers markets have been cropping up around the city, showing off the fruits (and vegetables, eggs, jam, etc.) of local agriculture. The best option today may be the Spokane Farmers Market, located on a grassy field just south of downtown below Interstate 90, though other markets can be found in the Kendall Yards and South Perry neighborhoods on other days of the week.
Gear up for camping, hiking, backpacking
The snowline may yet be too low to venture high into the mountains, but this time of year offers one distinct advantage: The bugs are still coming out of hibernation. There's no end of hikes and campsites already open, though check ahead if you're planning to hit a river – you've probably noticed, but they're raging with all that melting snow.
And for those who still need to pad out their summer kit, REI's Anniversary Sale – billed its biggest of the year – continues through the weekend.
There's always Silverwood …
In another sign of summer's arrival, the region's seminal theme park goes full speed this weekend, abandoning its weekend-only schedule and plowing ahead as a seven-days-a-week hub for fun and games. Boulder Beach Bay opens June 9.
Military personnel, veterans, police officers and firefighters get in free through Memorial Day, and their families can enter at discounted rates.
… or the silver screen
And, if running around in the heat and the sun start to wear you down, there are plenty of good offerings in local theaters this weekend. "Solo" is the box-office favorite at the moment, but with other super-offerings ("Deadpool 2," "Infinity War" for the second, third or fourth time) there's enough popcorn-crunching fodder to at least cool off under theater AC.
---