State 3A track and field: Shadle Park's Tony Pizzillo wins one event, places second in two others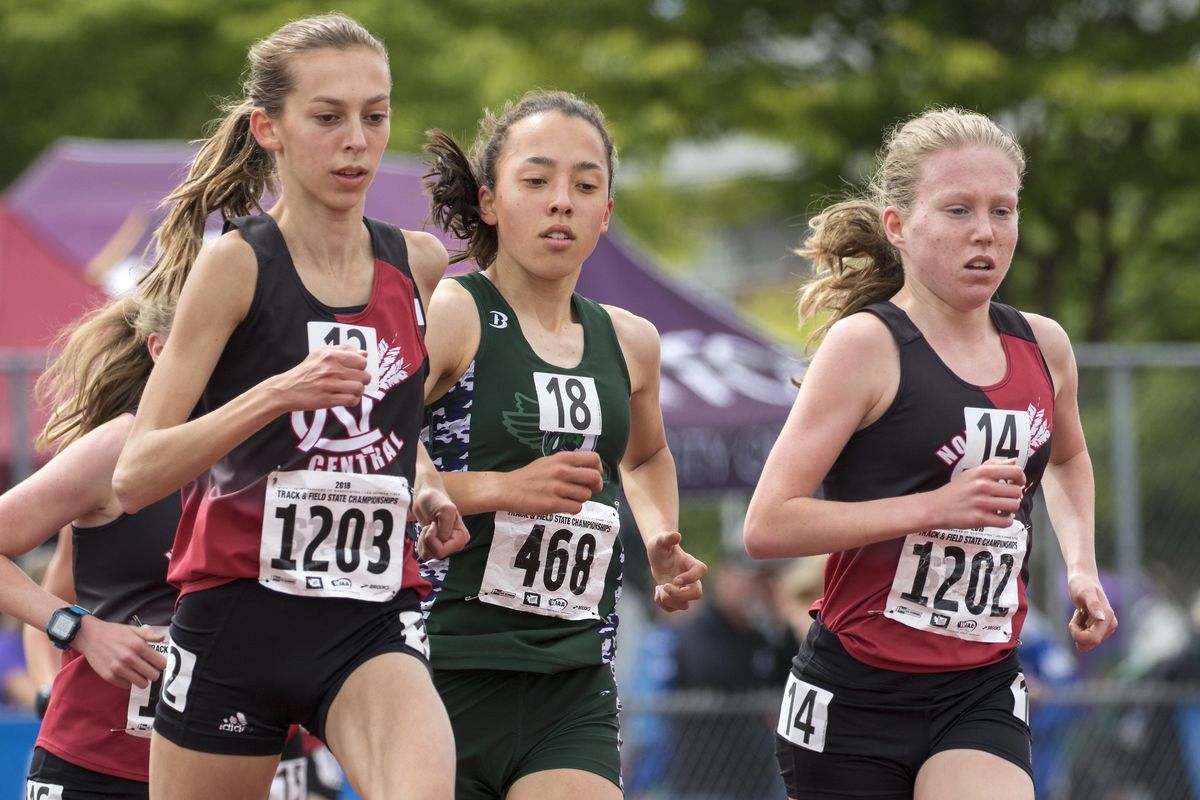 TACOMA – Tony Pizzillo expressed a little bit of "what if" when reflecting the immediate aftermath of Saturday's State 3A track and field championships.
The Shadle Park standout senior sprinter wondered what might have happened with a better start in one of his championship races, or if he had fresh legs. But don't mistake that for an excuse, as he's still walking away from Tacoma as a state championship who showed why he'll be sprinting at Washington State next season.
Pizzillo jumped out to a quick start in the 400-meter race, turning the first corner and sprinting out to a lead through the first half of the race. He held on and fended off Mt. Spokane's Spencer Barrera for the state title with a time of 48.72 seconds.
"I wanted to get the triple crown, but it didn't turn out that way," Pizzillo said. "I'm just glad I could win something and take a gold medal home."
The 100 and 200 featured a formidable foe in Lakes' Dorien Simon, edging out Pizzillo 10.56 to 10.79 in the 100 and 21.50 to 21.74 in the 200.
"That Lakes kid, I knew he was going to be tough to beat, but I'm just glad I'm going to go home as a state champ," Pizzillo said. "I didn't have the best start (in the 100). I think if I would've had 10 more meters, I think I would've got him because I started to catch up right there at the end. I didn't set myself up good. That kind of hurt me."
His medal haul still cements him as the best sprinter in Shadle Park history, coach Johnathan Simpson said.
"There were lofty goals, but I think he did great," Simpson said. " … He's obviously the best sprinter in Shadle Park history. He just worked so hard and he deserved to win it. He came up short, but that's what sport's about. That's what life's about."
Pizzillo spent some of last summer training and racing with Cheney's title-hauling speedster Charles Johnson, one of his best friends and a future teammate at WSU. Johnson said Pizzillo being bound for Pullman is the No. 2 reason he chose the Cougs.
Along with familiarity with a future teammate and proximity to home, Simpson thinks Pizzillo will has the right attribute to be successful in the Pac-12.
"It's his work ethic," Simpson said. "He's going to have a good career at WSU. His work ethic alone will make him be successful, and his drive and his passion."
Girls
Freshman Allie Janke came close to what would've been a dream two-title winning weekend for North Central in distance events.
Winning the 1,600-meter run on Thursday, she fell just fractions of a second behind rival Yukino Parle of Edmonds-Woodway for the 3,200 championship on Saturday.
But it's a good thing she has three more years to accomplish the feat.
Parle spent all but the final 100-meter stretch parked behind Janke and NC teammate Erinn Hill.
Hill and Janke ran side by side in the front of the pack until Parle made her strategic move, slicing between the two and dashing out in front and finishing with a 10-minute, 40-second time to Janke's 10:40.36.
Janke was still all smiles after the event, coming home with a first- and second-place medal exceeded her personal expectations.
"Phenomenal," NC coach Kelly Harmon said. "I mean, for a freshman to come in, she ran like she's been here for several. We're excited about the opportunities that she's going to have in the future. She's a great kid. She had a big smile on her face afterward."
Hill placed third with a 10:42.19, while teammates Mia Hill (10:59.73) and Marie Taylor (11:03.77) were fifth and sixth, respectively. The results helped NC place second in the team competition behind class champion Gig Harbor.
---