Community School senior: Mom made her strong and mom's doctor inspired her career choice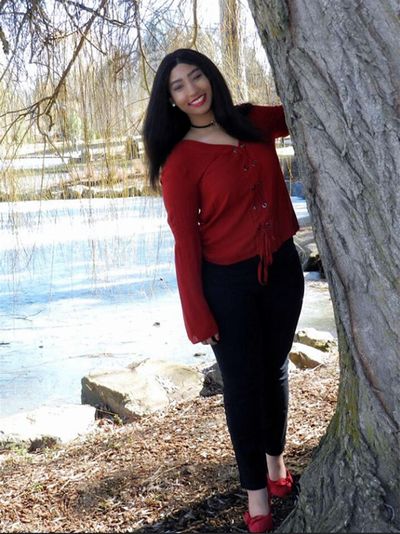 India Smith defines herself as someone who plans to change the world in one way or another.
As a young African-American woman, Smith has faced adversity her entire life. However, with graduation from The Community School quickly approaching, Smith holds three college acceptance letters in her hands, something she had never planned for.
Smith credits her success to the support of her mother and sister, with whom she lives.
"My mom has pushed me to become the strong, independent, black woman that I am now, who can and will do something to change the world," said Smith. Her mother was diagnosed with breast cancer when she was only 9 years old. She has since been declared cancer-free.
"I am like this because of my mom, because she pushed through an obstacle in her life that she had to deal with," continued Smith. "I've taken everything that she's taught me, and I am just running with it."
Inspired by an oncologist at Providence Sacred Heart Medical Center who treated her mother, Smith plans to pursue a degree in the medical field.
"He was the most determined doctor," said Smith. "I could have lost my mom at 9 years old, but I didn't because of him. I just feel like I was put here on this Earth to save people, to create happiness in other people's lives because someone else did it for me."
Smith has decided to attend Eastern Washington University in the fall. She chose this university because of the support and open-mindedness she encountered when she visited the campus. During her high school career, Smith experienced a few different racial-discrimination incidents.
"India participated in positive dialogue, mediation, met with experts who had been invited to assist the school and was ultimately part of a process that brought the community closer together," said her adviser Matthew Inman. Smith did not fight hate speech with hate, and that is what she thinks will help her change the world.
"India's drive, persistence and grit are her biggest assets," continued Inman. "When she encounters a roadblock or challenge, she seeks solutions, period. Giving up does not seem to be an option she considers."
Smith was involved in leadership during high school, attending leadership conferences every year. She also worked in the cafeteria during her free time. She hopes to apply the lessons she learned during high school to her collegiate career, such as the balance between academic life and home life:
"I really hope to step into college and not only accept everyone for who they are, but have everyone accept me for who I am."
Molly Gianarelli is asstudent at Gonzaga University.
---