First Friday: Galleries welcome June with a burst of color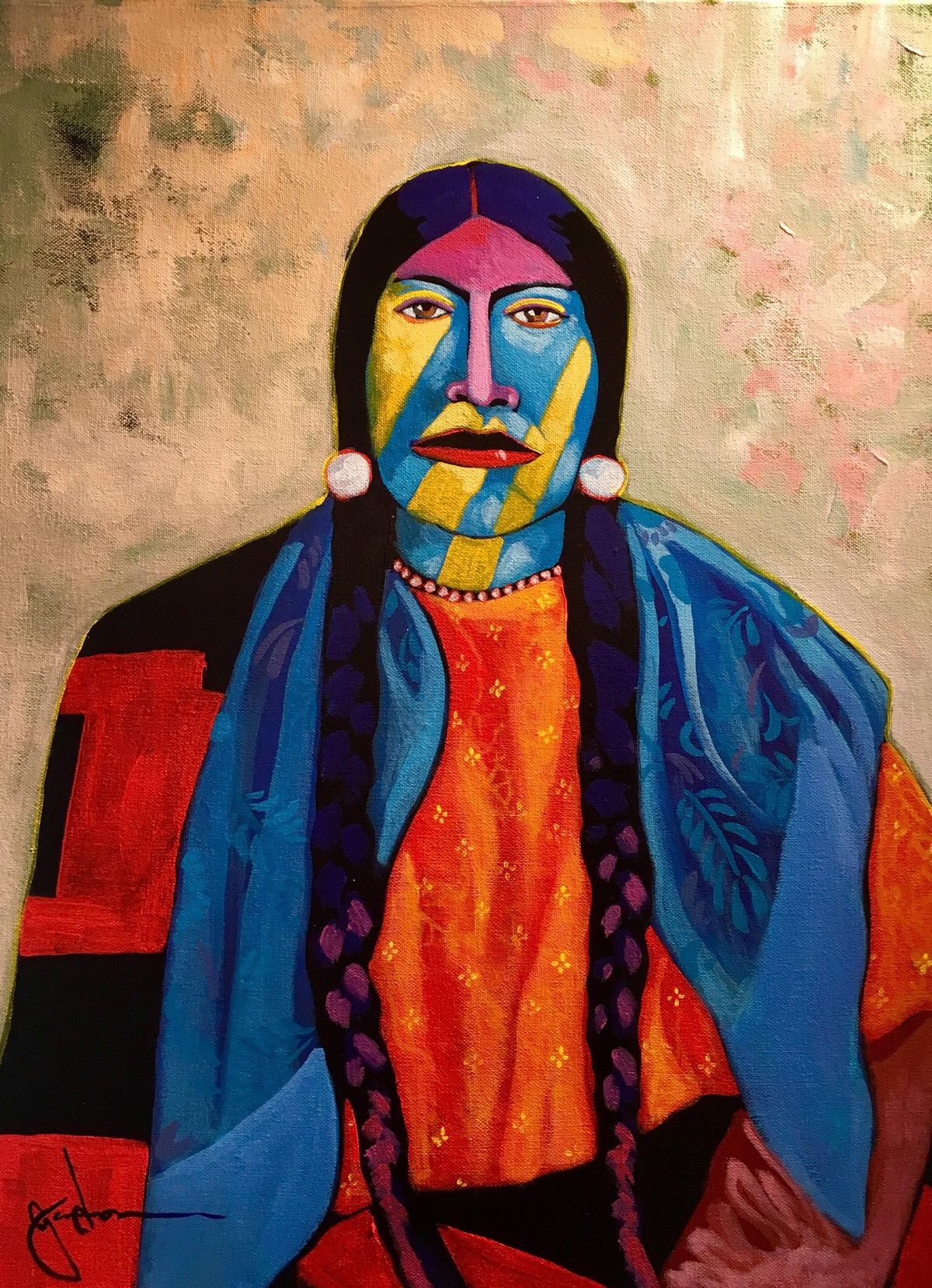 Art is busting out all over downtown Spokane's First Friday Art Walk this first of June. Most artists' opening receptions are this Friday from 5 p.m. to 8 p.m., but the art stays on the walls at venues all month long.
A collaboration of design and music will mark the debut of the first 2018 Volume Poster Show exhibition. So what better venue than The Bartlett? More than 30 local designers and illustrators have created band posters for the musicians performing at the music festival next weekend. Tiffany Patterson, Derek Landers, John Mujica and Karli Ingersoll are among the designers whose posters will be printed by Millwood Print Works to benefit the organization's art center. The exhibit opens at 5 p.m. Friday at The Bartlett, 228 W. Sprague Ave.
Another gripping collaboration is just a skip around the corner at the Saranac Art Projects on Main Avenue. Fabric artist Louise Kodis, known for her richly textured banners that hang in public spaces throughout the region, has teamed up with Chemyn Kodis, her daughter, to create the show "Double Dose." Louise has delved into her large collection of imported papers, vintage magazines and handmade papers to embellish Chemyn's narrative paintings. What have they dreamed up together? 25 W. Main Ave.
Talk about a double dose. Also at the Saranac gallery is Remelisa Cullitan's show, "Working With…," paying homage to women artists of today and from history. Whether she's curating Chase Gallery shows for Spokane Arts or interviewing artists on her Glitter Couch, Cullitan's artistic vision delights. This artist's raw take on the feminine acts like a salve on a stinging wound. 25 W. Main Ave.
Speaking of the Chase Gallery, there's a dynamic mix of photography and poetry to partake there this Friday night. Spokane's Poet Laureate Mark Anderson will read creations from the Ekphrastic Poetry Workshop he held a few weeks ago. An ekphrasitc poem is a vivid description of a scene, or more commonly, a work of art, such as the photographs by three Seattle photographers now hanging on the Chase's walls. You get the picture(s). Now hear how poetry can amplify and expand their meaning. From 5 p.m. to 8 p.m.; 808 W. Spokane Falls Blvd.
The color pink has had a storied history of associations. Whether relating to gender, sex, politics, has any color continued to morph, incite and symbolize anew as much as this hue? Let's discuss. Attend "pink (speak)" at Terrain Gallery where artists Mariah Boyle, Meghan Flynn, Meghan Hedley and Lisa Soranaka give you their creative takes on this colorful topic. From 5 p.m. to 8 p.m.; 304 W. Pacific Ave.
There's a "before," an "after," and then there's the "Aftermath," which happens to be the name of the June exhibit at Kolva-Sullivan Gallery. Local oil painter Darrell Sullens and mixed media artist Sami Perry present their visual response to the social and political landscape through which our society is currently navigating. Let the artists be our GPS. From 5 p.m. to 9 p.m.; 115 S. Adams St.
Kendall Yards will be hopping starting at 4 p.m. with a pop-up marketplace of handcrafted clothing, jewelry, arts and crafts. Dan Sterret's leather purses, Jill Ann Smith's pottery, Jeanine Marx Fruci's watercolors will be just a few of the vendors on hand. From 4 p.m. to 8 p.m. at the Nest at Kendall Yards, 1335 W. Summit Parkway.
After shopping the Kendall Yards pop-up, head to Marmot Art Space for new works by painter Ric Gendron. His exhibit, "The Mighty Columbia," includes the beginnings of what will become his next book and traveling exhibit. A dual-enrolled member of the Arrow Lakes Band of the Confederated Tribes of the Colville and the Confederated Tribes of the Umatilla, Gendron's body of work has been widely acclaimed for being "culturally authentic." And bonus? It's so much more than that. It's a hallucinatory experience of vivid color mixed with real life. Gendron owes as much to cartoonists and musicians as he does to French impressionists and Native American artist Fritz Scholder. The portraits, the situations, the teeth. So much the teeth. See it. 1202 W. Summit Parkway.
Just down the street at the new Maryhill Winery in Kendall Yards, Randy Budano uses Sumi ink and acrylics on the canvases he stacks to reach new heights. From 5 p.m. to 8 p.m.; 1303 W. Summit Parkway.
It's not downtown, but do catch a ride to the Jundt Art Museum's First Inland Northwest Juried Landscape Art Exhibition as part of the museum's recurring summer series, "Close In." More than 50 Inland Northwest artists will show 75 paintings, sculpture, conceptual works, drawings, photographs and prints of landscapes as part of the Jundt's first-ever juried show. The views, and the quality, are stunning. 502 E. Boone Ave.
---