Five Mile Prairie senior Marina Shustov overcomes personal tragedy to complete school early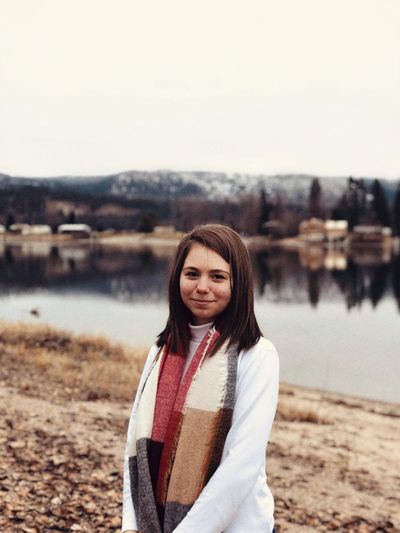 Resilience. That's the first word that comes to mind when Craig Taylor, counselor at Five Mile Prairie School, talks about Marina Shustov.
Not only did Shustov complete school a quarter early, she was also a Running Start student at Spokane Community College.
"She did all this while dealing with somewhat tragic circumstances at home," Taylor said.
In August 2015, her brother, Moses, was diagnosed with a rare type of cancer. The following January her mother was diagnosed with breast cancer.
"At first I didn't tell anyone at school," Shustov said. "I didn't want to be treated differently."
That changed when one of her teachers saw she was having a bad day. The staff at the small school rallied around to offer support.
In addition, the scholastic structure of the school, which operates in cooperation with parent involvement, made it easier for Shustov to balance schoolwork while being available to help at home.
"The flexibility allowed me to spend time with my family," she said.
A lot of that time was spent going to doctor's visits with her mom or taking care of her sister's baby.
"She always has a smile on her face, and even in the depths of all this, she never complained," said Taylor.
At first her brother seemed to respond to treatment and they both ended up at SCC together.
"I'd see him in the cafeteria and he'd be eating something healthy that looked gross, like a broccoli smoothie," Shustov said, laughing.
Moses was determined to do whatever it took to beat cancer, even if it meant broccoli smoothies. But by winter quarter, the cancer was back with a vengeance.
"In January 2017 he was told he had only two months to live," said Shustov as she blinked back tears. "I didn't want to believe that. I didn't want to believe he only had two months left. He was just 21. This was the hardest thing to accept."
She sighed.
"He really wanted to live."
She stayed on task at school and concentrated on helping her family, filled with gratitude when her mother's cancer went into remission.
"With all that was going on, she continued to plug away at school, and didn't let it take away from her goals and dreams," Taylor said. "She's a hard worker and really focused."
But in March 2017 Moses died. There was no fight left in him. Just acceptance.
"He got tired. So tired," Shustov said. "But his diagnosis changed a lot of people. Moses was quirky. He had an interesting personality. It was a lesson for everyone to appreciate the little things, even the quirky things that might embarrass you."
A few months after her brother's death, her sister gave birth to a son. They named him Moses.
And Shustov pressed on. She wanted to graduate early because she'd already enrolled at Inland Massage Institute.
"I want to become a licensed massage therapist," she said. "It's something I can do to make someone relieved and happy. I like being able to help people – to have an impact."
So she focused even harder on her studies.
"On the one-year anniversary of her brother's death she came in and did her senior presentation," Taylor said.
Shustov is eager to begin her career, and credits her Christian faith with helping her through her darkest days.
"My faith gave me strength," she said. "I know I'll see my brother again, and for now I'll live this life as genuinely as he did."
---