Former WSU football player sentenced for battery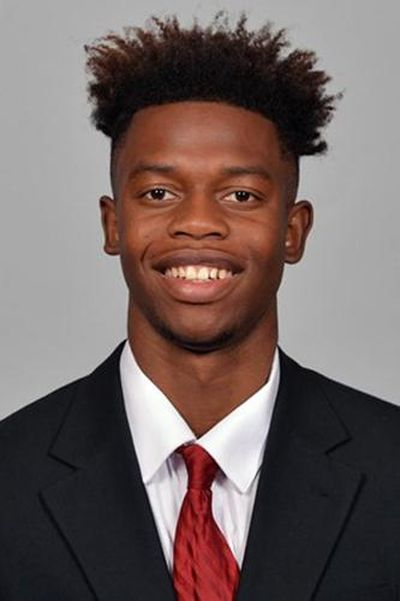 The former Washington State University football player accused of assaulting his girlfriend after she refused to turn off a light was sentenced to 15 days in jail and one year of supervised probation Wednesday in Latah County 2nd District Court.
Grant Porter, 20, a former Cougar defensive back, was charged with simple battery for the November assault.
Porter was suspended from the WSU football team later that month when his then-girlfriend reported to Moscow Police he had pushed her on top of a dog kennel, grabbed her by the ankles and pulled her to the floor after she refused to turn off the bedroom light while she was doing homework.
According to court documents, Porter also threatened to "put holes" in her door if she went to the cops and choked her on two separate occasions.
Porter was originally charged with domestic battery in the case, but those charges were reduced to simple battery last month in exchange for his guilty plea.
WSU Athletics Spokesman Bill Stevens confirmed Wednesday that Porter was dismissed from the team earlier this spring.
Porter said in court Wednesday the dispute started because his girlfriend had moved his belongings to a locked room, and he wanted the door unlocked in case he wanted to leave.
Porter told the court while he believes the altercation that occurred in November was a "mutual" fight and that his then-girlfriend had used physical violence against him, his response was excessive.
As a result of the charges, Porter told Latah County District 2nd Court Judge John Judge he lost his scholarship to WSU and has returned to his parents' home in Rancho Cucamonga, Calif., where he plans to continue his college education.
"You have had a lot of consequences that have had a devastating effect on the course of your life, so I hope you learn from this experience," Judge said.
When given an opportunity to make a statement to the court Porter said, "I am sorry for my actions – I will try to be a better man that my father and family have raised me to be."
As part of his conditions, Porter will be required to complete a domestic violence evaluation and will be fined $355. Judge also granted a two-year no-contact order between Porter and his ex-girlfriend.
---