Liberty senior Daniel Knudson is at 'high point,' won't dwell on past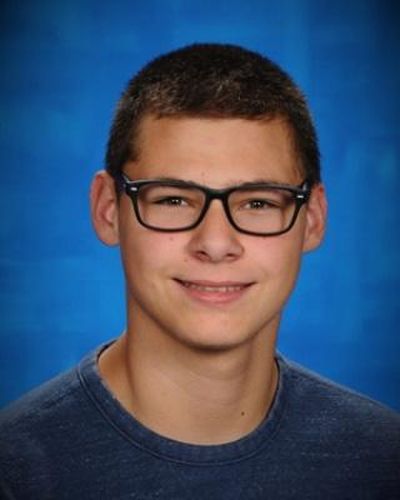 Daniel Knudson, a senior at Liberty High School, is a success story that's still being written.
He has lived variously with his birth family, in foster care, with adoptive parents, and finally with court-appointed guardians. He started high school at Mt. Spokane, left there because of bullying issues, attended Five Mile Prairie School for his sophomore year, then missed more than six weeks of school during his junior year because of health issues before finally landing at Mica Peak High School and then at Liberty for his final three semesters.
Knudson is currently living with Wayne and Terri O'Guinn, or as he calls them, "Mema and Papa," appointed by Spokane County Juvenile Court as a result of his CHINS (Child in Need of Services) petition, which will expire upon his 18th birthday in July.
And with all that, quite remarkably, Knudson is the poster child for finding his glass half full. He's working three jobs, including one he's held for almost two years at Merrill Gardens Retirement Community, and also does volunteer community service work in the mobile home park where he resides with the O'Guinns.
He doesn't believe in looking back.
"I just want to be happy and feel that I'm doing something with my life," Knudson said. "I have high expectations of myself, and I've never wanted people to feel sorry for me. The high point of my life so far is right now. I get to do normal things like walk the dog, exercise, just be a kid for once. It's kind of hard sometimes, finally being a kid and getting ready to become an adult at the same time, but I try to forget the past, because it can just hold me down."
He doesn't claim to have made all his recent progress by himself; in fact, quite the opposite. He's lost count of all the people who have supported him, most of them members of Cornerstone Pentecostal Church, including the O'Guinns. He's very involved with Cornerstone, assisting the Ministry Team and the pastor.
He gives much of the credit to Robert Kilroy, a church member with whom he stayed for a while last year, but especially to the O'Guinns.
"I finally found a place to feel safe living with them," Knudson said. "They had to teach me a lot of stuff, just life skills like making a bed, cleaning my room, and personal hygiene habits. I'm a pretty easygoing guy, and I'm thankful to all the people who have helped me to keep moving forward."
Knudson received high marks for his progress from the judge at his most recent CHINS hearing, according to Terrie O'Quinn, who notes that even after Knudson's 18th birthday, he'll have an extensive support network in place.
His next step will either be enlisting in the National Guard or seeking an apprenticeship in the welding or HVAC fields. One of Knudson's three jobs is working with Liberty's custodian, Mike Shrode, on HVAC projects, and he saved enough money to purchase his first car recently. He's already made plans for living arrangements after his birthday.
"I'm ready," he said – and he's intent on putting all his past adversity in the rearview mirror.
---