Orofino girl ousted in national spelling bee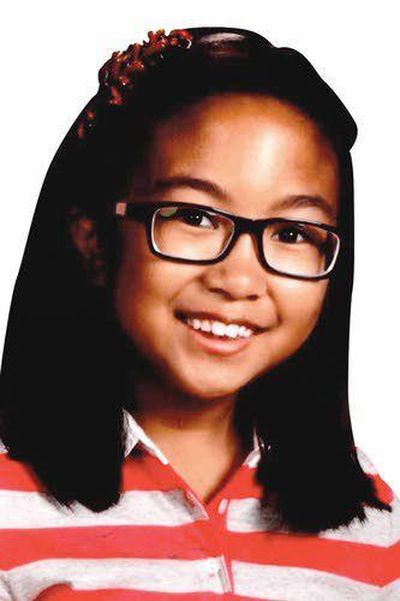 After successfully spelling two words correctly in the second and third rounds of the Scripps National Spelling Bee, Orofino student Julia Grimaldo learned Wednesday she will not move on to the final round of the competition after she didn't achieve the cutoff score required to advance.
Out of the 519 spellers who advanced to the national competition, only 41 spellers will participate in the final round today.
"While she is disappointed right now, she has learned a lot from the experience," parents Bing and Elsie Grimaldo said in an email.
The Grimaldos thanked the Lewiston Tribune, Lewis-Clark State College and "all who rooted for Julia."
"This is a wonderful experience for her to build her character to face more challenges, not only in spelling, but life (in) general," they said.
According to the contest rules, spellers can earn as many as 30 points on the preliminaries test, which includes 26 multiple-choice items. Each word spelled correctly during the oral, on-stage competition is worth three points. To advance to the finals, spellers needed a minimum of 28 points.
Grimaldo, a soon-to-be eighth-grader, correctly spelled Fomorian in Round 2 and botulism in Round 3.
According to information provided by Scripps, only one in 21,317 spellers who competed in bees around the world this year advanced to the national competition.
"That's roughly the same odds as a kid becoming a professional athlete," the competition's website states. "An amazing achievement by these special students."
---