Paid job just Project Search student Aries Barry's first step in drive for independence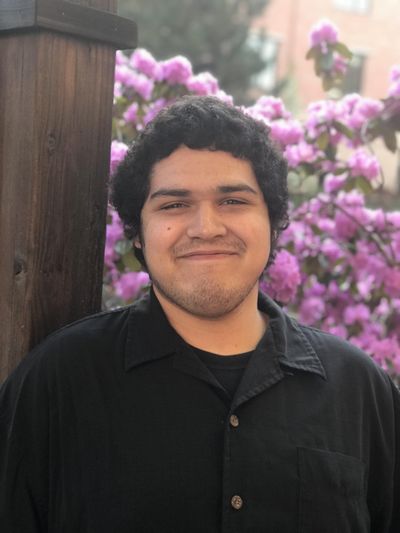 After several successful internships, Project Search graduate Aries Barry has achieved the first of many goals by landing a paid job in the kitchen at Mukogawa Fort Wright Institute.
Project Search is part of the Secondary Transition Program run by Spokane Public Schools for students ages 19-21 who have intellectual disabilities. It's designed to teach life and job skills to students after they complete their high school education.
Barry said he credits the program for getting him the skills he needed to find employment. He had multiple unpaid internships, including ones at Glover Middle School and Providence Sacred Heart Medical Center, that helped him develop the job skills he needed.
"I can't thank them enough," Barry said. "I've always dreamt of getting a job."
Barry is autistic, and said he finds it difficult to communicate with others. "I don't let that stop me from achieving my goals," he said.
He graduated from North Central High School in 2016, and said he had been in special education classes since ninth grade. He liked making the switch from regular classes, where he often felt confused. "They were so nice to me," he said. "They taught me everything. It was hard for me to process things."
Teacher Marie Miller said Barry is very independent and a hard worker. "He's always looking out for other people," she said. "He's a good student. He always turns in his work."
Miller said Barry is particularly resilient because he doesn't have family support and now lives in a group home. "He doesn't have the traditional family there to support him," she said.
Barry was the first Project Search graduate to line up a paid job this year, Miller said.
Barry is a big fan of the Secondary Transition Program. "I love it," he said. "Making friends, the experience, the teachers. It's the greatest experience I've ever had."
After achieving his first goal, employment, Barry still has a few things he wants to accomplish. He'd like to eventually get an apartment with some roommates so he can live on his own. And he also dreams of bigger things than washing dishes at Mukogawa.
"My dream job has been to become a chef," he said. "I want to start at the bottom and work my way up. That's how to do it."
---