Senior Desireya Quintero fnds her niche at Venture High; wants to counsel others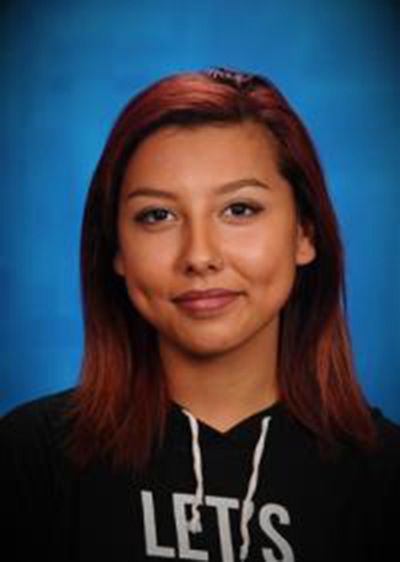 Desireya Quintero has lived a life surrounded by addiction.
The Venture High School senior never succumbed to drugs, though. Now she wants to help others overcome what can be their life-altering effects.
She witnessed her mother and several friends become entrapped by drugs. The good news is her mother has been clean for three years.
As a cry for attention, though, Quintero stopped going to school as a freshman at Lake City High School almost as soon as she started.
"I went to school about three days out of three months and dropped out," Quintero said. "I thought I could get my parents' attention, and I did, but not in the way I was thinking."
The Coeur d'Alene School District threatened Quintero with truancy. She decided to return to Lake City but wasn't accepted because of how much time she had missed.
She enrolled at Venture, an alternative school in the district.
But Quintero couldn't shake the pattern of missing school early in her sophomore year.
"I just disappeared at times and the school had no idea what happened to me," she said. "They couldn't track down my parents because they both worked."
When Quintero turned 16 years old, she could have legally dropped out. She considered it but decided to dig in and make something of herself.
Her junior year was the first time since middle school that she attended a full year without absenteeism.
She started doing online classes to catch up on the core classes required for graduation.
Fast-forward to this year and she managed not only to catch up but complete the requirements for graduation early. She got straight A's, including finishing three required science classes.
Venture was perfect for Quintero because it's starkly different from a mainstream school.
"You go at your pace," Quintero said. "I needed one-on-one help. You can't get one-on-one help in (mainstream) school."
"Through many significant challenges Desi has persevered with admirable grit and determination," Venture Principal Teresa Kaiser said. "She has been an inspiration to both students and adults at Venture as she struggled through difficult times … all while maintaining her grades and positive attitude."
Quintero, who turns 18 in June, has been in counseling since she was 12. The first year she never engaged. But she started communicating with her counselor. She's thankful that her counselor was patient with her.
"For teenagers, drugs and alcohol are everywhere. You don't have to go looking for it," Quintero said. "So every time I'd be confronted by it I would think 'What would Tracy (her counselor) do?' "
Her counselor is the reason she wants to become a counselor.
"She's been a mentor, a role model," Quintero said. "She's been that difference between yes and no."
Quintero is enrolled at North Idaho College and will start attending in the fall. She'll spend the summer working two jobs, as a server at Denny's and housekeeper at Ross Point Baptist Camp.
"She helps a lot of people," Quintero's boyfriend of three years, Jaren Routh, said. "She doesn't understand the effect she has on people. She has a light she gives to people who need it."
---