News > Business
Catholic Charities plans $7.5 million in renovations for two residential properties
Sat., Nov. 3, 2018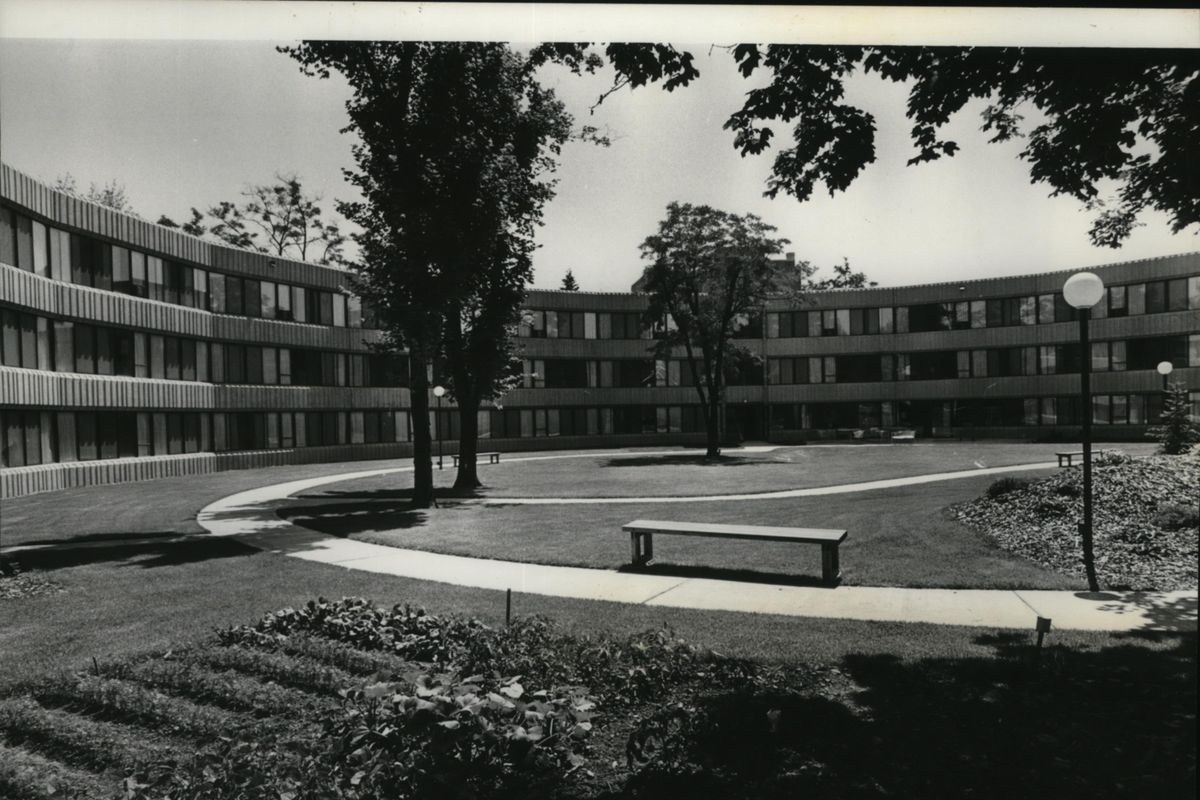 The O'Malley Apartments, built in 1977 at 707 E. Mission Ave., is a 99-unit apartment building designed for elderly people by Warren Heylman. (Jim Shelton / Cowles Publishing)
Catholic Charities is spending $7.5 million to rehabilitate two large residential buildings designed by one of Spokane's premier midcentury architects that are reserved for the elderly.
Cathedral Plaza, 1120 W. Sprague Ave., and the O'Malley Apartments, 707 E. Mission Ave., are getting complete renovations, including rehabs of all interior units.
Cathedral Plaza, built in 1970, is 15 stories tall, with 120,000 square feet and 150 units. Its renovation is valued at $4.54 million.
The O'Malley, a unique semi-circular structure built in 1977, is 75,000 square feet and has 99 units. Its renovation is valued at $3 million.
Both building were designed by Warren Heylman, who is being honored by the Spokane Preservation Advocates with a legacy award this month. Heylman designed several well-known buildings in Spokane, including the Parkade, the Spokane Regional Health Building and Spokane International Airport. Last month, one of his most notable and early works – the John G.F. Hieber home that fronted the Manito Golf and Country Club – was demolished.
The project's general contractor is Inland Washington, of Spokane. It was designed by Architecture All Forms, also of Spokane.
Local journalism is essential.
Give directly to The Spokesman-Review's Northwest Passages community forums series -- which helps to offset the costs of several reporter and editor positions at the newspaper -- by using the easy options below. Gifts processed in this system are not tax deductible, but are predominately used to help meet the local financial requirements needed to receive national matching-grant funds.
Subscribe now to get breaking news alerts in your email inbox
Get breaking news delivered to your inbox as it happens.
---