Jeff Holy defeats Jessa Lewis for state Senate seat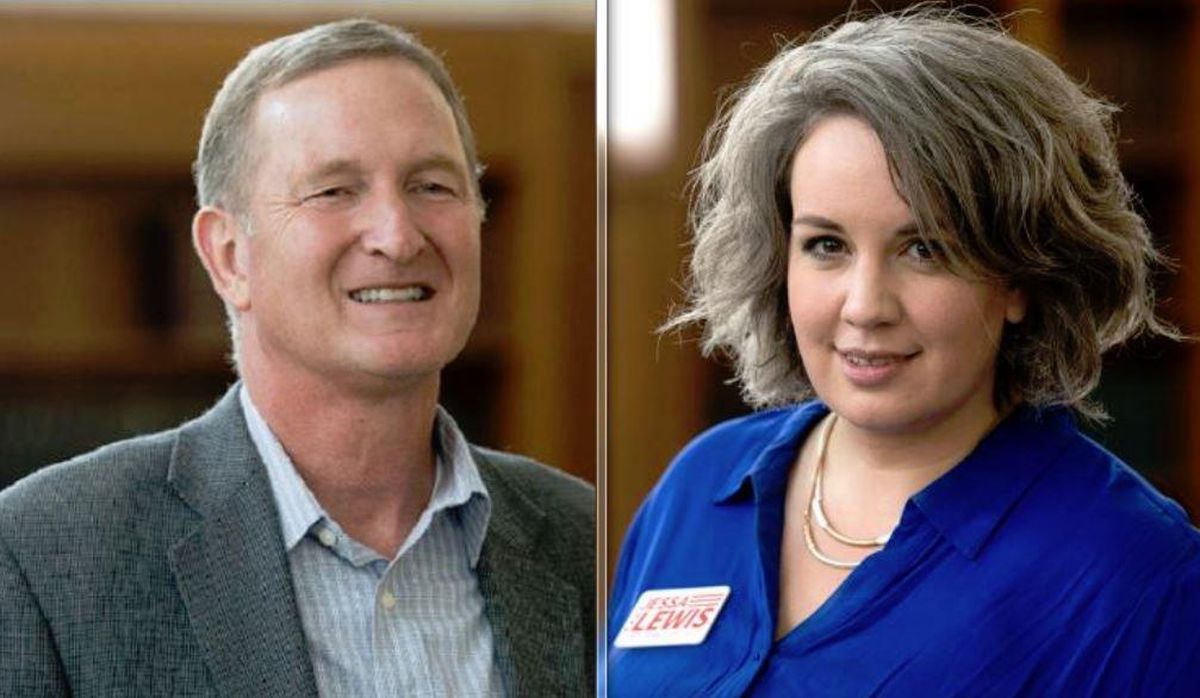 Republican Jeff Holy will move on to the state Senate.
The state representative is beating Democrat Jessa Lewis by 9.5 percentage points for a seat in the state Senate early in the race.
Holy said he was honored that people put their trust in him and sent him back to Senate, and that he has "nothing but admiration for Jessa Lewis," and that "she took the time and made a rock-solid effort."
Lewis said she would see what the rest of the votes would show.
"We're celebrating the work," Lewis said. "There's still a few votes left to count. I knew that the sixth was going to be a tough district."
The seat, which is held by Sen. Michael Baumgartner, who opted not to run again for the seat, has stayed Republican for the last decade. Democrats have lost in the 6th District, which includes Cheney, Airway Heights, Medical Lake and Western Spokane, by at least 10 percentage points in the last two races.
Lewis, a first-time politician, was only 4.5 points behind her opponent in the primary.
Holy, a 20-year-veteran for the Spokane Police Department and lawyer, said he hoped to stop young, college-educated people from leaving the area because of a lack of high-paying jobs and focused on making higher education affordable in his campaign.
Lewis, who led the nonprofit Healthcare for All for a year, said she was once a Republican and understands how to speak the language and represent the district, which frequently leans Republican. Lewis is a former park ranger, business consultant and cannabis retail store manager.
Holy said he tried to keep his campaign free of distractions and said he "hopes he's doing the right things for the right reasons, which is why they keep sending me back."
"It's been an absolute honor," Lewis said. "No matter what happens, I'm going to keep doing the work."
---