News > Further Review
End of 'Great War' brought soldiers and civilians alike into the streets to celebrate
Sun., Nov. 11, 2018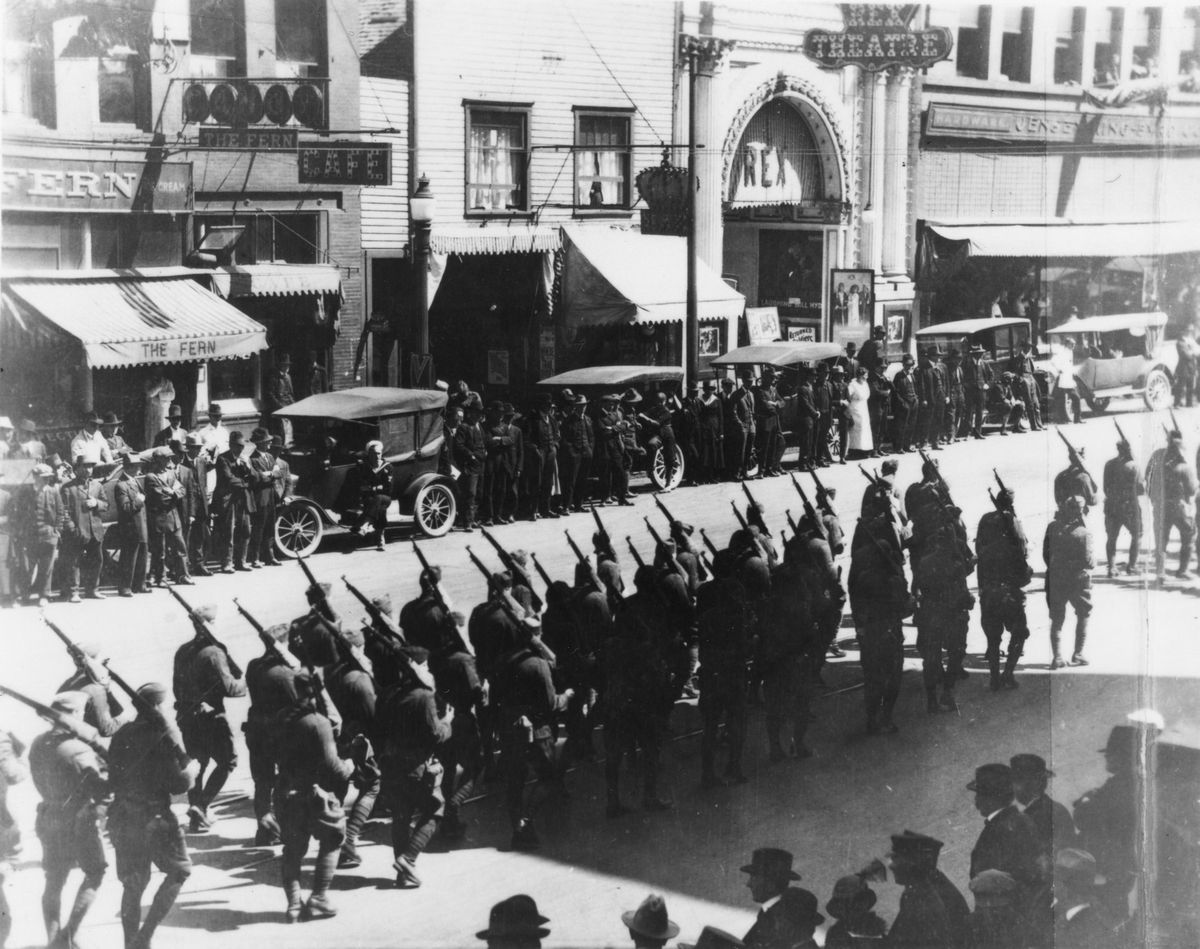 Armistice Parade in Spokane in 1918. (SPOKANE PUBLIC LIBRARY'S NORTHWEST ROOM)
Following more than four years of bitter fighting across Europe, an official cessation of hostilities between Allied and Central powers on the Western Front of World War I took effect at 11 o'clock in the morning on the 11th day of the 11th month of 1918.
Many Allied nations followed France and Great Britain in declaring Nov. 11 a national holiday, set aside to celebrate the informal peace agreement that was later cemented by the signing of the Treaty of Versailles on June 28, 1919.
The United States in 1954, at the urging of veterans organizations, renamed the official public holiday Veterans Day, which celebrates the service of all U.S. military veterans across time.
Jesse Tinsley
On the first Armistice Day in 1919, President Woodrow Wilson delivered an address to the nation framing his feelings on what the day means to the U.S.:
"To us in America the reflections of Armistice Day will be filled with solemn pride in the heroism of those who died in the country's service, and with gratitude for the victory, both because of the thing from which it has freed us and because of the opportunity it has given America to show her sympathy with peace and justice in the councils of nations."
Bitter end
It's estimated over 10,000 Allied casualties occurred on the planned day of armistice before fighting officially stopped.
Nearly 6,600 died in seemingly needless fighting that led up to 11 o'clock on Nov. 11, and in total there were more casualties than the Allies suffered on D-Day in World War II.
Death toll
The Quadruple Alliance lost between 6.99 and 8.35 million lives, while the Allies lost between 9.23 and 10.09 million. Graphs show ratio of deaths within the opposing factions.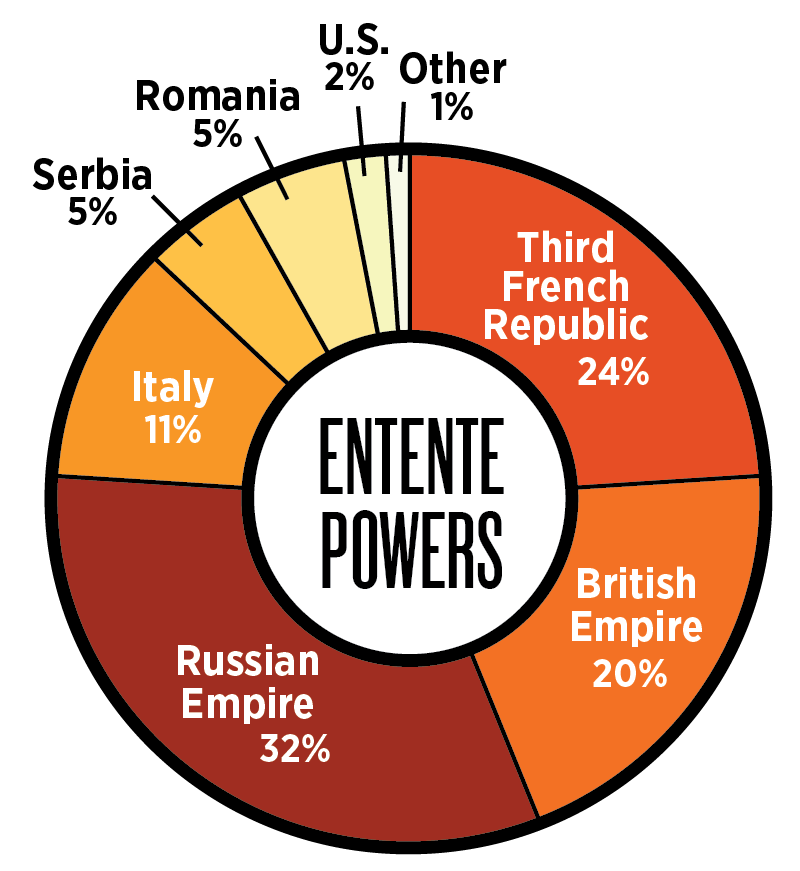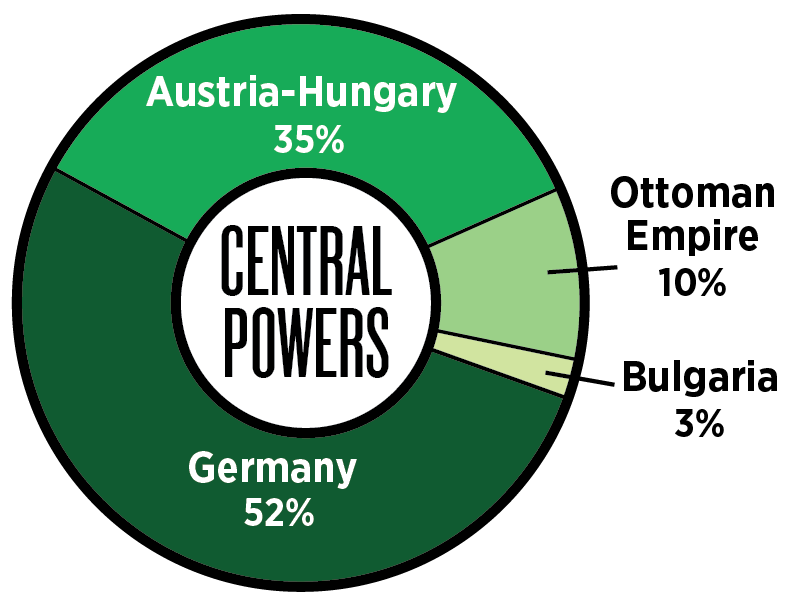 Spanish Flu
A particularly virulent form of influenza swept around the world in the closing months of World War I.
As much as 40 percent of the world's population became ill (over 50 million soldiers and civilians died).
Unlike other pandemics, this flu primarily affected healthy adults.
The highest incidence and mortality rates were among adults ages 20-50.
Complications, like bacterial pneumonia infections brought on by the virus, caused most of the deaths.
Some people who felt fine in the morning developed symptoms during the day and died by nightfall.
Local journalism is essential.
Give directly to The Spokesman-Review's Northwest Passages community forums series -- which helps to offset the costs of several reporter and editor positions at the newspaper -- by using the easy options below. Gifts processed in this system are not tax deductible, but are predominately used to help meet the local financial requirements needed to receive national matching-grant funds.
Subscribe now to get breaking news alerts in your email inbox
Get breaking news delivered to your inbox as it happens.
---