News > Idaho
Silver Valley woman's shrewd investing amassed $12M to benefit North Idaho communities
Nov. 14, 2018 Updated Wed., Nov. 14, 2018 at 6:37 a.m.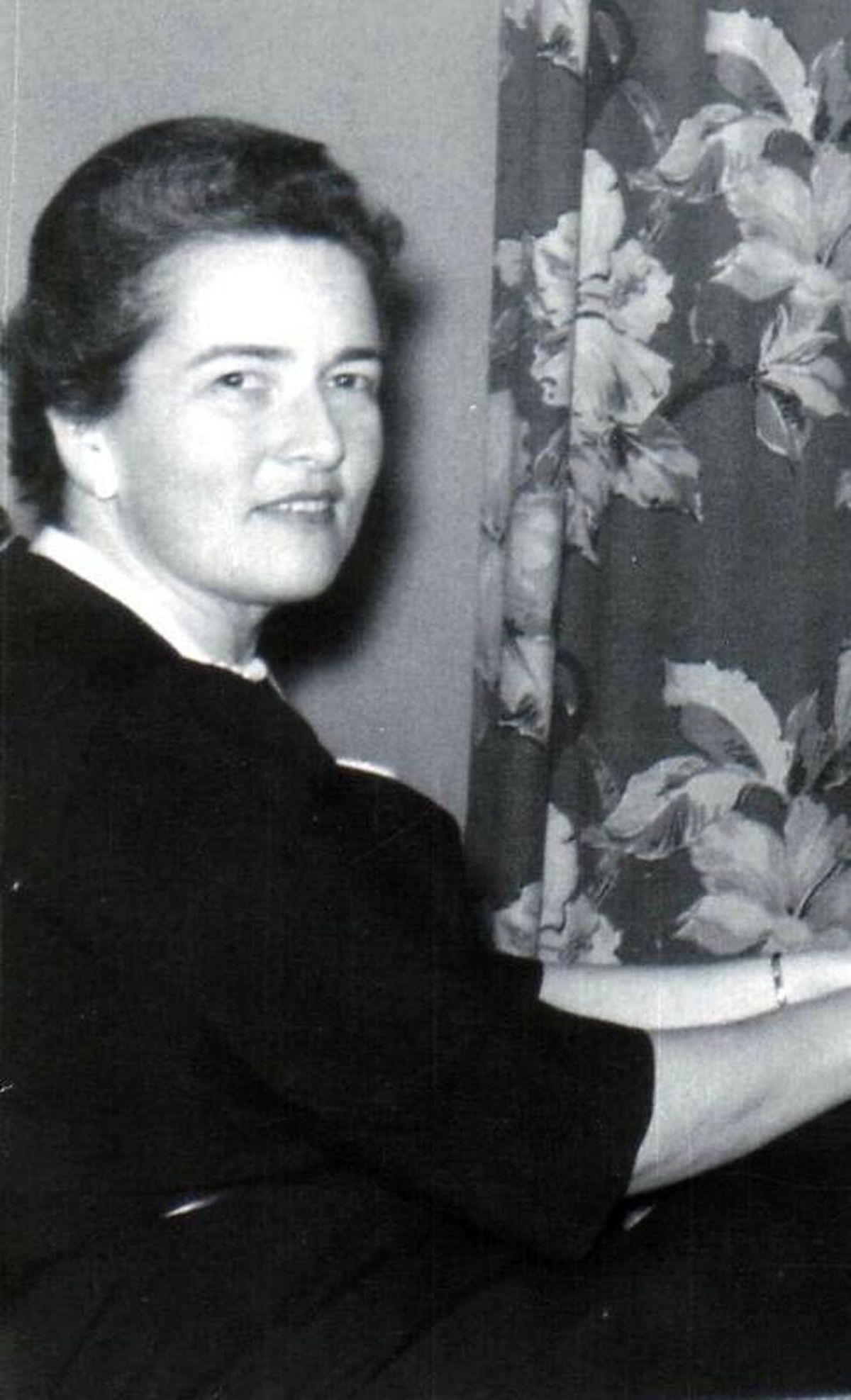 File photo - Margaret Featherstone Galbraith established a $12 million endowed fund to benefit North Idaho. Photo courtesy of Innovia. (courtesy of Innovia)
Through 40 years of shrewd investing, Margaret F. Galbraith turned a modest inheritance into a fortune valued in the millions.
The Silver Valley native died in 2005, leaving a $12 million endowment to benefit communities in Idaho's six northern counties.
"Margaret was very dedicated to the Silver Valley, where she got her start. She had a real fondness for it," said Steve Larson, chairman of Richards, Merrill & Peterson, a Spokane investment company where Galbraith was a client.
After the Bunker Hill Mine shut down in 1981 and the Coeur d'Alene Basin was declared a Superfund site because of historic mine pollution, Galbraith realized local communities would need a steady source of grant funding to aid their recovery.
Her gift is the largest received by Innovia, formerly the Inland Northwest Community Foundation, during its 44-year history. Each year, about $450,000 from the Margaret F. Galbraith Fund is distributed to children's and youth programs, conservation efforts, economic development, parks and other causes in Kootenai, Shoshone, Benewah, Bonner, Boundary and Latah counties.
The money flows into projects such as college scholarships for high school seniors; the Salvation Army's Ray and Joan Kroc Center in Coeur d'Alene; the Pulaski Interpretive Trail; restoration of Wallace's historic swimming pool; and preservation of a Northern Pacific Train Depot.
"She's been able to transform rural communities in North Idaho," said Shelly O'Quinn, Innovia's chief executive officer. "She's impacting high school seniors, she's protecting the environment, she's improving the quality of life in the region that she so loved."
Galbraith was one of four children born to Albert H. and Grace Poe Featherstone. Her father moved from Minnesota to the Silver Valley in 1897, where he made a name for himself in law and business. He served as deputy sheriff and a district judge, was a state legislator and invested in North Idaho's mining industry and in local water and light companies.
Margaret Galbraith graduated from Wallace High School and the University of Washington, later working as an assistant at an accounting firm in Wallace before marrying geologist F. McIntosh Galbraith. The couple moved to Spokane in 1965. He died in 1985; they had no children.
Although Galbraith inherited money from her parents, she was the one who grew it into a fortune, Larson said.
"Margaret was a very strong woman. She always knew what she wanted," he said. "She was a tremendous investor – sort of the millionaire next door."
Her investment philosophy was similar to Warren Buffett's, he said. She bought high-quality stocks and held on to them, investing in the financial industry, railroads and pharmaceuticals. Even as her wealth grew, Galbraith kept her modest lifestyle, Larson said.
Her first donation of $2 million was given anonymously to the foundation in the 1990s. She wanted to make a difference through her philanthropy, but the recognition wasn't important to her, Larson said.
Galbraith enjoyed fly fishing, bird watching and canoeing. North Idaho's natural beauty influenced her decision to include environmental projects among the causes supported by the endowed fund.
Larson recalls seeing Galbraith and her sister walking through downtown Spokane's skywalk. The women, who were in their 80s at the time, wore ankle-length camel hair coats and Nikes.
"You'd never know she was a person of means," he said.
Local journalism is essential.
Give directly to The Spokesman-Review's Northwest Passages community forums series -- which helps to offset the costs of several reporter and editor positions at the newspaper -- by using the easy options below. Gifts processed in this system are not tax deductible, but are predominately used to help meet the local financial requirements needed to receive national matching-grant funds.
Subscribe now to get breaking news alerts in your email inbox
Get breaking news delivered to your inbox as it happens.
---