News > Crime/Public Safety
Police arrest suspect accused of killing man, trying to kill estranged wife
Nov. 21, 2018 Updated Wed., Nov. 21, 2018 at 5:16 p.m.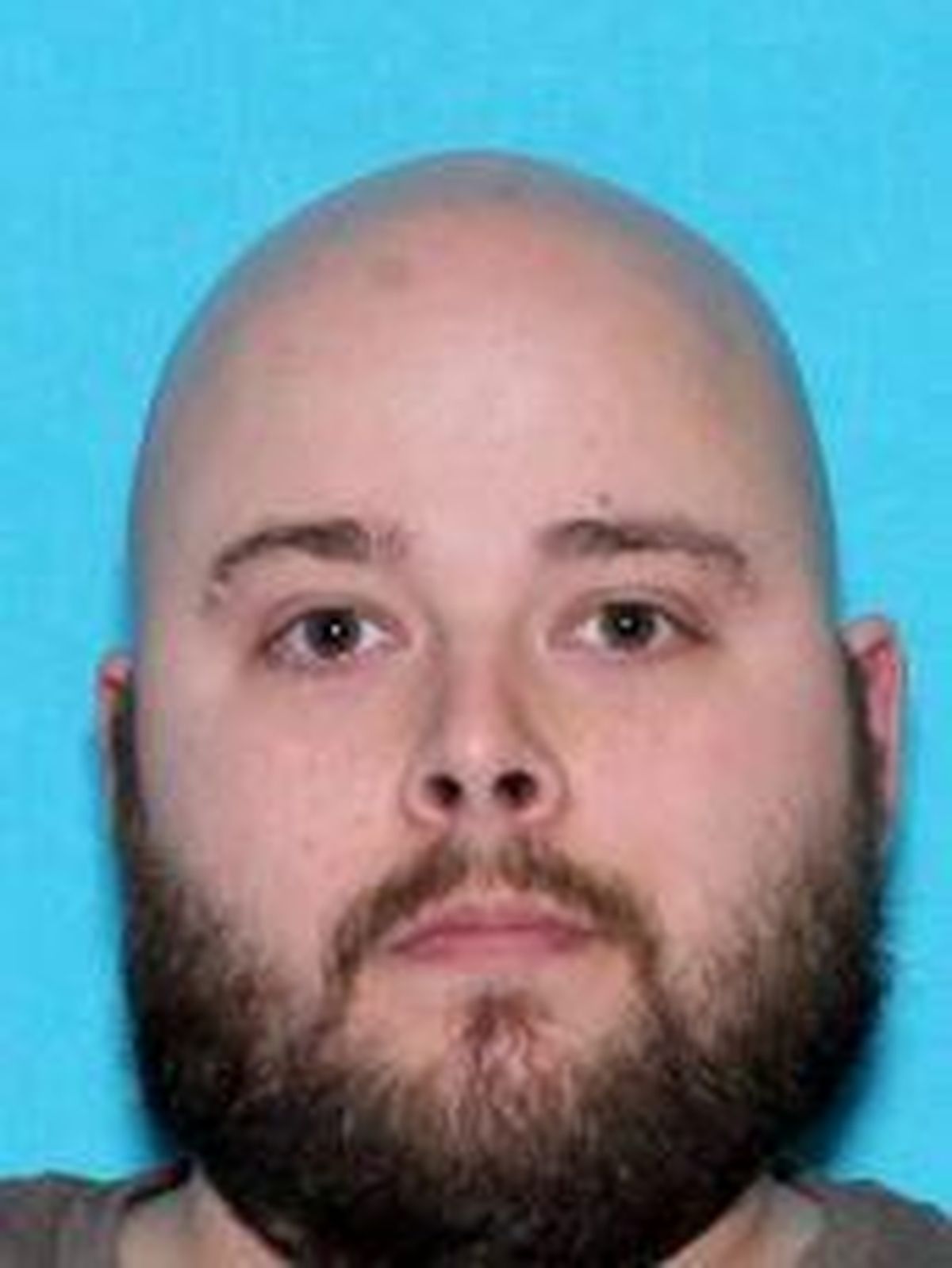 Donavan Gibson, 35, is accused of shooting and killing a man and critically injured a woman late Tuesday at a home in northeast Spokane. (Spokane Police Department / Courtesy)
A man is dead and a woman is in the hospital with life-threatening injuries after the woman's estranged husband allegedly broke into her northeast Spokane home Tuesday night and shot them both.
Donavan L. Gibson, 35, turned himself into police custody early Wednesday morning after officers put out a bulletin asking for the public's help finding him. He is facing a charge of first-degree murder and attempted first-degree murder.
Police say Gibson barged into the home at 1718 N. Stone St. at about 10 p.m. Tuesday and shot them in the head. The man, identified in court records as Devin, appears to be Devan Bouge, a man who appears in several of the woman's recent Instagram posts.
The woman, identified by family and in court records as Sasha Ross Gibson, was heard screaming when officers arrived.
Officers found Bouge deceased, lying on the floor in the kitchen, with a wound to the back of his head, court documents stated. Ross Gibson also suffered a wound to the back of her head, but was able to talk with officers and provide information about Gibson.
She was transported to a local hospital with life-threatening injuries. Records say doctors told police she was "probably shot twice in the back of the head."
Gibson and Ross Gibson were going through a divorce, court records stated and family of Ross Gibson confirmed. On Tuesday evening before the shooting, the estranged couple got into an argument on Facebook Messenger, and Gibson said he was going to kill himself, court filings says.
After allegedly shooting the two, Gibson fled and called his mother to confess, according to court records. He also messaged his cousin about committing the crimes, according to court records.
Gibson, who lives in Cheney, has no prior felony convictions.
Roy Westerman, who owns the home near Chief Garry Park where the shooting occurred, said Ross Gibson and Gibson moved there about a year and a half ago, but were separated for about six months. He said he was not aware Gibson owned a gun.
"He's not really a crazy person," Westerman said. "I'm glad he turned himself in, but he's not that kind of a guy."
Serita Dries, Ross Gibson's aunt, said her niece and Gibson were nearing the end of the divorce process when the shooting occurred.
"Sasha was trying to move forward with her life," she said as she choked back tears.
Bouge, although not identified by last name in court records, was a friend of Ross Gibson's who worked at the Red Lion River Inn and was a video game enthusiast who played video games on streaming platforms Twitch and Mixer.
Instagram posts from the two victims indicate they were together Monday evening at Ross Gibson's home, where they made dinner together.
Dries said Ross Gibson was the only member of her family living in the Spokane area. The rest of her family is in Michigan.
According to family and a LinkedIn account, Ross Gibson is a program manager for social justice education and outreach at Gonzaga University.
Pete Tormey, spokesman for Gonzaga University, confirmed her employment.
"Our hearts go out to everyone impacted by this horrible situation," he said.
Dries, who also lives in Michigan, expressed frustration Wednesday when she couldn't reach her niece at the hospital. She said police were not taking questions.
"I want to be there for my baby, but I can't," she said. "She's a good girl. And she's very loved and very smart."
Local journalism is essential.
Give directly to The Spokesman-Review's Northwest Passages community forums series -- which helps to offset the costs of several reporter and editor positions at the newspaper -- by using the easy options below. Gifts processed in this system are not tax deductible, but are predominately used to help meet the local financial requirements needed to receive national matching-grant funds.
Subscribe now to get breaking news alerts in your email inbox
Get breaking news delivered to your inbox as it happens.
---