News > Religion
Faith and Values: Hospitality begins with the 'other' within
Sat., Nov. 24, 2018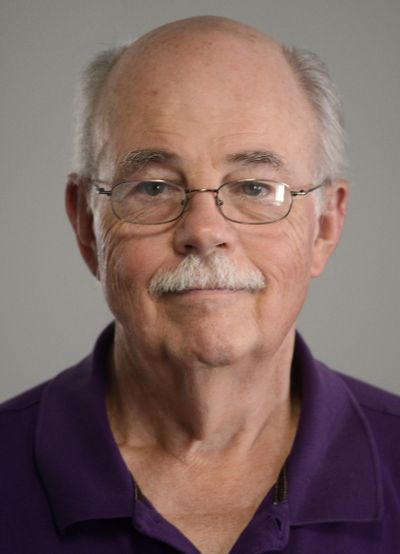 I tend to grow more and more impatient with the superficial ways we toss the word "hospitality" into our conversations. It is a very ancient, honorable word. But we domesticate it, reduce it to pleasant manners and forced smiling at others. Hospitality is transformative when it is authentic!
Examples of biblical hospitality are many (Genesis 18:1-15; I Kings 17: 9-24; Luke 24: 13-25 to cite three). The transformative power of hospitality really shows itself, whether biblically or in today's experience, when it finds ways to turn hostility into the friendship and freedom of hope.
Biblical hospitality stories seem to focus on times when strangers were welcomed into another person's home/life, and the result was that the host was unexpectedly gifted in a dramatic way. I think that happens today as well. The stranger, the "other," offers the host a life-altering experience.
Earlier this week, I was in conversation with two other clergy and a clergy's spouse. We found ourselves discussing the tribal protections we see all too often in our congregations. Arguably, one reason for those acts of protection is "religion" itself!
Among its many meanings, religion is a word that often means "to bind together." It means to bind people with each other and God in healthy ways. Ironically, we often bond together against people who don't think or act like we do. We engage in toothless hospitality, but hypocrisy reigns.
Our hospitable gestures forget the basic reason for hospitality is to welcome a stranger, an "other" who is somehow different than we are. We discover that other person is not a danger to us, but a bringer of some gift that we need. One gift we all need is to admit the "other" lives first in us.
The fear and hostility we see in another person is at least partly a serious projection of some fear and/or hostility we experience without our own hearts. But we can too easily keep our fears at arm's length by seeing them as someone else's issue. In effect, we are inhospitable to ourselves.
Henri Nouwen's essential insights connecting hostility and hospitality ("Reaching Out," pp. 46-78) remind me of the paradox of hospitality. It seeks to create emptiness, but not a fearful emptiness; rather a friendly space where strangers can be free to find the depth of love and hope God gives them simply because they are created by God.
Even as we can affirm that sentiment, we too often cross our fingers hoping it might be true but are not fully convinced it is. Intuitively, and experientially, I sense our reluctance comes from our "other within" that has been wounded by whatever, by whomever.
It's hard to offer empty space to a stranger in front of us when we're fearful to experience empty space within our own souls. Maybe we try to fill our own emptiness with activities of all kinds. Maybe we let our fear of "the other" replace any fear we have of ourselves.
This isn't psychobabble, folks. This is the stuff of basic spiritual wrestling matches we need to have and so seldom have the courage to allow. This is our version of Jacob wrestling with God's angel at the river Jabbok (Genesis 32: 22-30).
They wrestled all night. Jacob endured enough to proclaim "I have seen God face to face and yet my life is preserved." A special kind of hospitable wrestling occurred there. And Jacob received the gift that helped transform his soul.
The real power of hospitality isn't in the smiles and gracious gestures. It lies in our willingness to receive our own "other" as God's gift.
The Rev. Paul Graves, a Sandpoint resident and retired United Methodist minister, can be contacted at welhouse@nctv.com.
Local journalism is essential.
Give directly to The Spokesman-Review's Northwest Passages community forums series -- which helps to offset the costs of several reporter and editor positions at the newspaper -- by using the easy options below. Gifts processed in this system are not tax deductible, but are predominately used to help meet the local financial requirements needed to receive national matching-grant funds.
Subscribe to the Coronavirus newsletter
Get the day's latest Coronavirus news delivered to your inbox by subscribing to our newsletter.
---