Small Business Saturday aims to boost local economy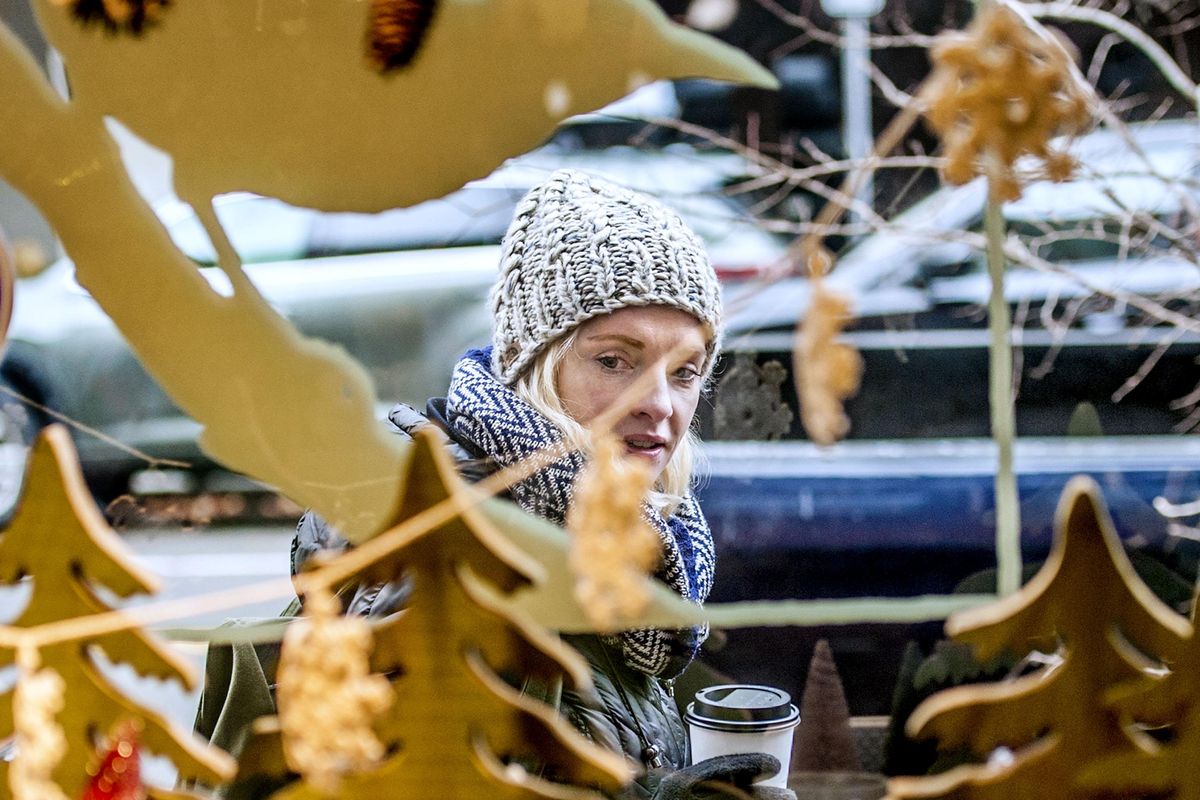 On the corner of Garland and Howard Wall Alley, Jordan Mackenzie, 16, waved a sign to passing traffic. It read "SHOP SMALL."
Mackenzie was helping to draw customers to her dad's shop, Coolectibles, a store trading in a hodgepodge sports, beer and rock n' roll memorabilia. There's enough there that a person could spend hours looking at it all, and on Small Business Saturday, an unofficial holiday aimed at boosting local commerce, it's one of the busiest days for owner Jim Mackenzie.
"Every year on (Small Business Saturday) we stand outside and wave a sign, and people come in and ask us, 'Are you new?' and I'm like, 'No!'" Mackenzie said.
Most of the stores and shops lining the Garland neighborhood are small, locally owned businesses, and most are looking for a revenue boost on Small Business Saturday.
David Thoren owns Groove Merchants, a vinyl records store down the street. He's been in the spot for four years and looks forward to Small Business Saturday.
"This is definitely a boost for this time of year," he said, adding thatOctober and November are usually some of his slowest months. He thinks it might be because of the weather, but he's not sure.
But Thoren also had some words of criticism for the company that first proposed the holiday, financial service corporation American Express. Celebrating the holiday is a "double edged sword" because of the company's business practices, he said.
"A lot of small places can't run their credit cards because the fees are too expensive," he said. "They're tough on small businesses."
But Thoren is still grateful for the day, he said, and people are dropping by the store, buying a record, and telling him "'Happy Small Business Saturday,'" he said.
Other small businesses are saw Spokanites visit their stores specifically for the unofficial holiday. Atticus Coffee Shop was one local establishment to see an uptick in customer traffic.
"People really come out and show love for local shops," said manager Jen Menzer.
Wendy Corbin and her husband brought their three kids to Atticus to look at the locally made t-shirts, coffee mugs, poster prints, water bottles, candles and books.
"We like to look at local artists," Corbin said. "And for us, it's about putting money back in the local economy. We are very vocal to our kids about how important that is."
Shopping local supports entrepreneurs like Andrea Counch, owner of Creative Fix, a pop-up do-it-yourself workshop. She said she was able to open her business after leaving a career in marketing.
On Saturday, she set up her shop in Sanarac Commons, where passersby or returning customers could paint and decorate wooden blocks or hats. In her fourth year of running Creative Fix, she's able to spend more time with her kids, she said, and it helps the other small businesses that house her by giving them a fun alternative to a regular business day.
"It just gives you that sense of community," she said.
Many small businesses offered discounts or drawings for Small Business Saturday. Coolectibles offered a free gift card for every purchase over $50.
After holding the sign outside her dad's shop, Jordan Mackenzie said she appreciates the value of small business because of the relationships that customers and owners develop.
"I feel like with small places," she said, "you can get to know the people better and you can have regulars."
---