French, Kuney sworn in as Spokane County commissioners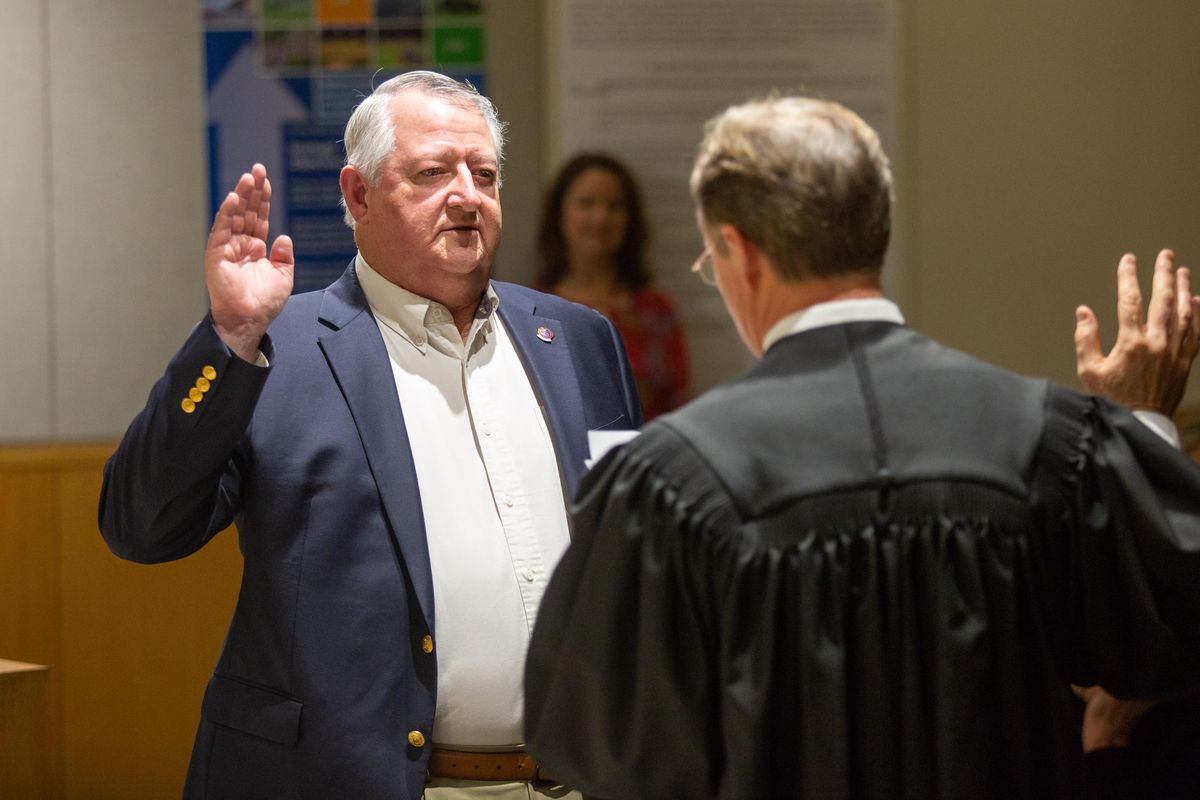 Spokane County Commissioners Al French and Mary Kuney took the oath of office Tuesday evening surrounded by family members, friends and county employees.
French opened the ceremony in the packed Spokane County Commissioners' room by thanking supporters of his re-election campaign.
"Campaigns are difficult, especially a county campaign. No person can win a county campaign as an individual," he said. "It takes the support of your family, your friends and your community to be able to successfully run a countywide campaign.
"So, the ceremony is not just about Commissioner Kuney and I taking the oath, it's a ceremony where all of us can enjoy a victory – a victory we all worked very hard to achieve."
Kuney was first to be sworn into office by Spokane County Clerk Tim Fitzgerald.
Before Kuney was administered the oath by Fitzgerald, she acknowledged and thanked her family and her husband, Max, as well as campaign volunteers for their support.
"You can't do it without all those people and without all that help," she said. "It's very humbling, and I'm honored to have you guys as my friends now – the people that have been out there and the people who supported and endorsed. That was important, and without that, I wouldn't be here today."
Kuney will complete the remaining two years of a term vacated by Shelly O'Quinn, who resigned in 2017 to become CEO of the Inland Northwest Community Foundation.
French, who was sworn in for a third term by Spokane County District Court Judge Richard Leland, said his position as county commissioner is about service to the community.
"You don't do this job because of the money. This is about community service. It's about giving back and trying to make this community a better place for all of us to live in, for all of us to enjoy, raise our children and hopefully retire," he said.
---