News > Spokane
Tom Konis overcomes 1,100-vote deficit to take lead in Spokane County assessor's race
Nov. 27, 2018 Updated Tue., Nov. 27, 2018 at 6:19 a.m.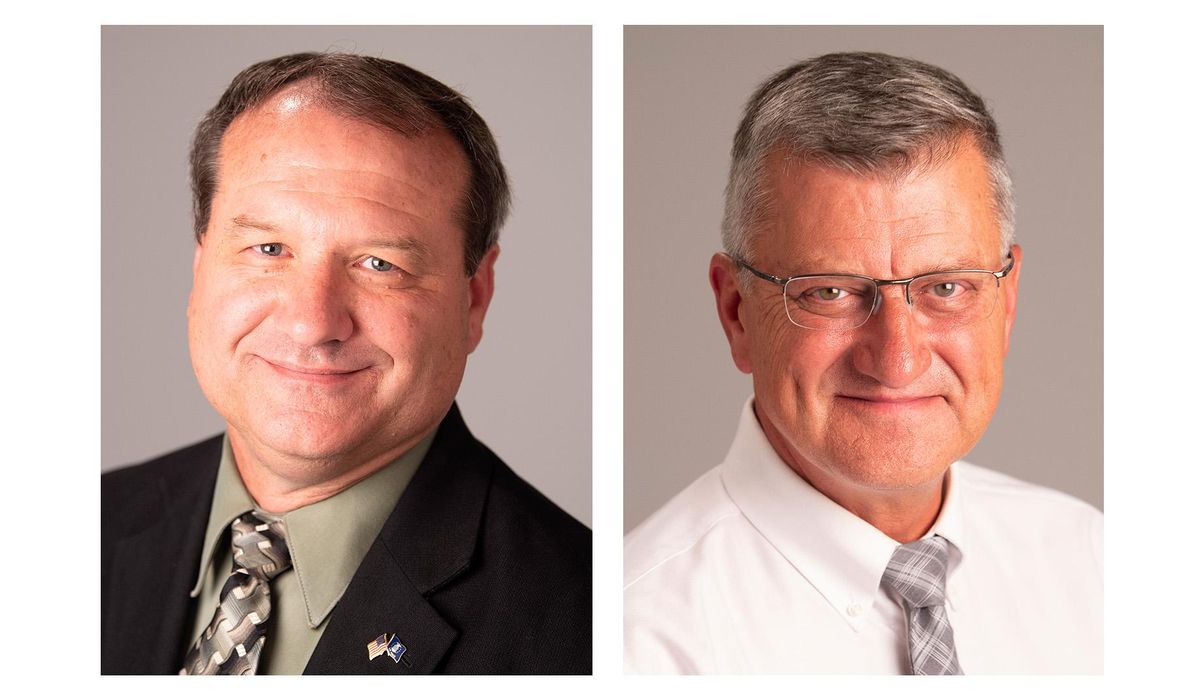 Tom Konis, a self-described political neophyte, is likely the next Spokane County assessor as a result of a strong showing in the city of Spokane and a surge in late vote counts from the Nov. 6 election. His narrow win over fellow Republican Leonard Christian requires a recount that should be complete by Dec. 7.
Leonard led by about 1,100 votes on election night but his lead shrank during the rest of that week as county elections officials tallied mail and drop box ballots from late in the campaign. Konis went ahead for the first time last Monday after elections officials counted more than 7,800 ballots that had to be duplicated because problems made them unreadable by the scanners.
Konis finished that day 32 votes ahead, and his lead grew to 152 Monday as the final ballots were counted from voters who were notified their signatures didn't match the county's records and came in to verify the signature.
"We did a lot of stuff toward the end of the campaign," said Konis, who currently serves as the commercial and industrial property appraiser in the assessor's office.
That included having 66 of his co-workers waving signs on the Monroe Street Bridge one morning before work and 42 at the North Division Y another morning.
"I had no name recognition coming into this," he said. "I'm a total neophyte at this political stuff."
But he's a 25-year employee of the office, had the support of retiring Assessor Vicki Horton who urged him to run, and the endorsement of the Association of Realtors. He campaigned door-to-door extensively in Spokane's 6th and 3rd legislative districts, and that's reflected in the latest vote results, which show Konis collecting large winning margins in the city of Spokane. Christian won handily in the Spokane Valley and other parts of the 4th District, where he once served as a legislator.
His 152-vote margin is just barely enough for the county to conduct a machine recount of the race under state law. That will take several days after the state certifies the election results.
If the margin were below 150 votes, state law would require a hand recount, which would take about two weeks.
The last countywide recount in Spokane County was for the 2004 gubernatorial race between Christine Gregoire and Dino Rossi. That involved a machine recount, which narrowed Rossi's lead from the initial count, then a hand recount that showed Gregoire winning by 129 votes.
Local journalism is essential.
Give directly to The Spokesman-Review's Northwest Passages community forums series -- which helps to offset the costs of several reporter and editor positions at the newspaper -- by using the easy options below. Gifts processed in this system are not tax deductible, but are predominately used to help meet the local financial requirements needed to receive national matching-grant funds.
Subscribe now to get breaking news alerts in your email inbox
Get breaking news delivered to your inbox as it happens.
---