A&E
Picabu Neighborhood Bistro is closing
Fri., Nov. 30, 2018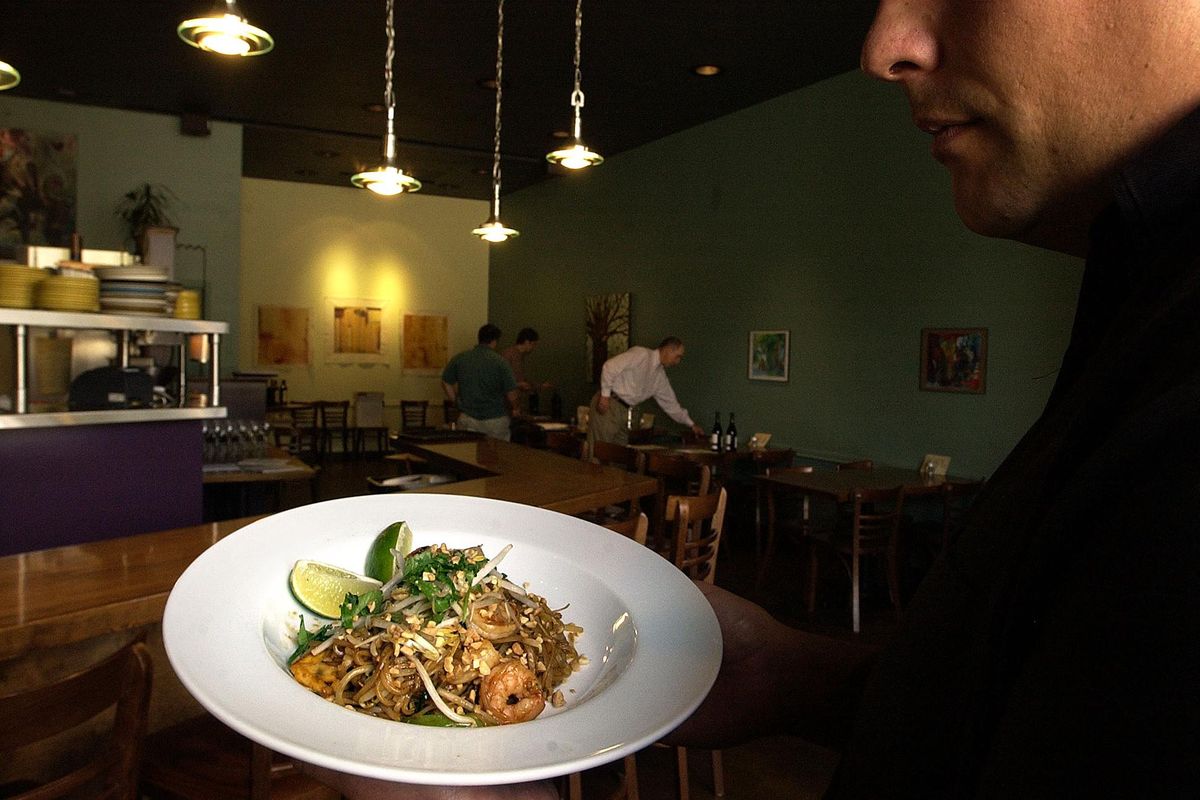 Shrimp Pad Thai is one of the favorite dishes at Picabu. (Jed Conklin / The Spokesman-Review)
Picabu Neighborhood Bistro is closing Dec. 15.
The small South Hill restaurant opened in 2005, taking its name from the fact it's a cozy, tucked-away spot.
Picabu is known for its curry bowl, shrimp phad thai, grilled chicken gyros, Fire Pasta and Cactus Burger, topped with pepperjack cheese, mixed greens, tomato, marinated red onions, bacon and more.
Food Network star Guy Fieri grubbed on the Cactus Burger when he visited Picabu in 2010. And, according to the network's website, "The chicken and corn pot stickers with homemade wrappers kept him coming back for more."
Customers can still enjoy the dishes after Picabu closes; owner Jane Edwards has published a cookbook "with all our recipes." It's for sale at the restaurant.
After 13 and a half years at Picabu, Edwards is retiring. She said she's heard from many customers who are sad to see Picabu shuttered.
But, "on a positive note, I have succeeded in doing exactly what I set out to do. Provide a great place, with great food. It was by far the hardest decision I have ever made. But it was time."
Picabu is at 901 W. 14th Ave. Call (509) 624-2464.
On the web: www.picabu-bistro.com.
Local journalism is essential.
Give directly to The Spokesman-Review's Northwest Passages community forums series -- which helps to offset the costs of several reporter and editor positions at the newspaper -- by using the easy options below. Gifts processed in this system are not tax deductible, but are predominately used to help meet the local financial requirements needed to receive national matching-grant funds.
Subscribe to the Spokane7 email newsletter
Get the day's top entertainment headlines delivered to your inbox every morning.
---