Airway Heights cinema complex bringing the 'evening out' back to the movies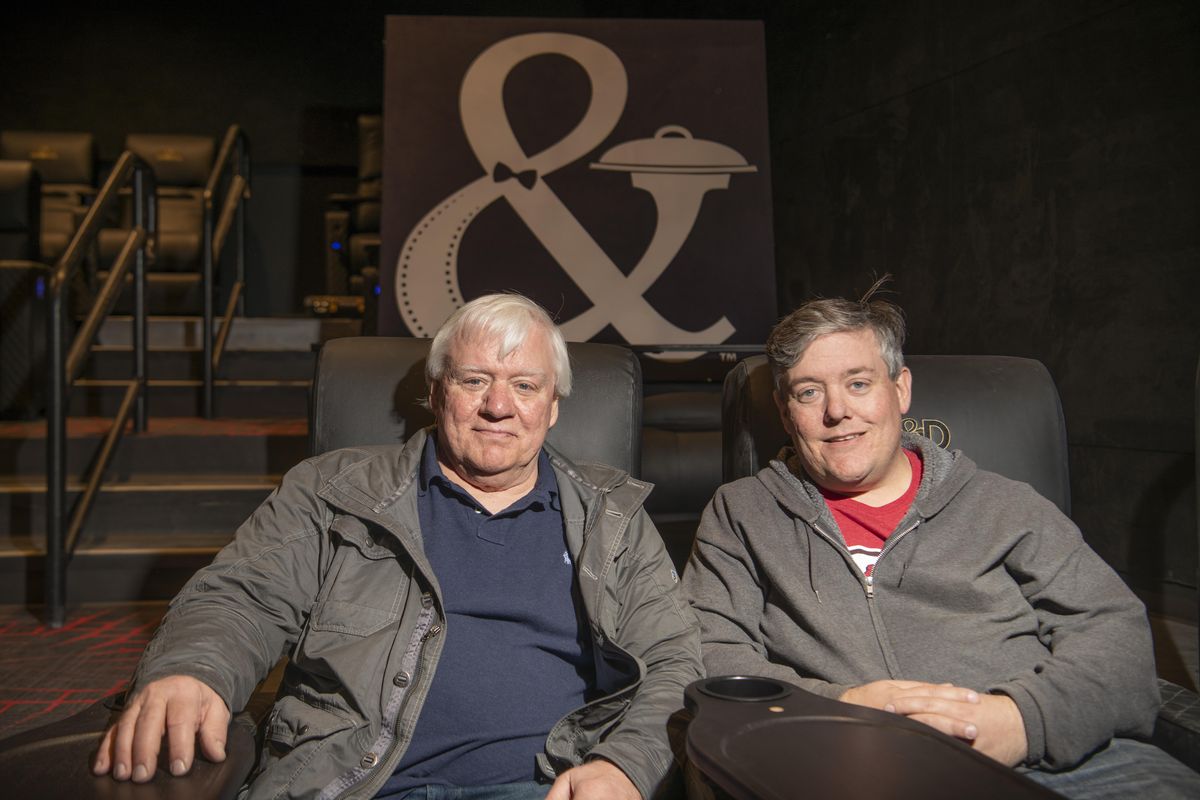 Mark Desmet is hoping to remind people why they first fell in love with the movies.
"We want to bring people back," said Desmet, general manager and chef for Movie and Dinner near Northern Quest Resort & Casino.
Movie and Dinner is having its soft debut today with a 5 p.m. opening of the restaurant and two early screenings each of "A Star is Born" and "Venom" later in the evening. It will open with its full-day schedule Friday.
The newly constructed building features a 120-seat restaurant; a bar/lounge, which includes some of the recliner chairs visitors also enjoy inside the screening rooms; and eight theaters ranging in size from 25 to more than 70 seats.
"Personally, I've always loved movies," Desmet said.
During the early phases of Movie and Dinner's project development, he said he began noticing that after going to movies he would stand in the lobby, chatting with friends about the film they just saw. The result: weird looks from staff that said "Why are you still here?"
"Our thought was, let's put a restaurant in the lobby," he said, and give visitors reserved seating with good views of the screen, good food, the best pictures and a place to relax before and after the show.
Desmet said seats can be reserved through the Movie and Dinner website. Theater and seat numbers are sent directly to moviegoers' smartphones. When guests arrive, they can head straight to their seats, where a server will check them in – no ticket stub ripper or scanner at the front door – and take their order from the "dark menu."
Those wanting beer, wine or spirits during the show need to arrive a few minutes early to have their ID checked at the bar, Desmet said.
From there, visitors will be able to enjoy their meals during the show on dishware specially selected to avoid the clanking of metal or ceramic. And to avoid the annoyance of a server delivering the bill during a climactic movie ending, customers' food comes with their receipt, and viewers can order more and pay on an open tab system.
"Tips are taken out of the equation, so you don't have to worry about signing the receipt," Desmet said. "We really honed in on the customer experience."
Food selections will differ between the full restaurant and the "dark menu" served inside the theater to ensure meals are easy to eat in partial darkness. For example, Desmet said, customers in the restaurant can order a big, stacked burger while burgers will be served as a trio of sliders in the theater.
Food options range from Italian to Mexican, Middle Eastern, Asian (the banh mi sandwich is Desmet's favorite item so far) and American staples, but a big focus of the menu will be Kansas City barbecue, he said. The restaurant will be open for lunch and dinner, and to those viewing or not viewing a movie that day.
To add to the customer experience, Desmet said Movie and Dinner also focuses on keeping prices reasonable. A 32-ounce Coca Cola rings in at $3.25, a 170-ounce popcorn at $6 and tickets range from $8 for matinees, military or tribal members and Northern Quest employees to $12 for an adult going to an evening showing.
"We did this because as we did our research – people complain the most about concession prices," he said. "We want our theaters to have the best pictures possible, good food designed to be eaten in an auditorium and at prices that allow you to go more than two times a year."
Desmet said all in all, Movie and Dinner's focus is on making sure visitors are comfortable and "that it is an evening out, not just a show."
"When you go to another theater after you've been to ours, that is when you'll realize 'Oh, my goodness. That's the best film in town,' " he said.
---