Sports
Grip on Sports: It may not have been as easy as everyone wanted, but it was a successful Saturday for the Cougars and others
Sun., Oct. 7, 2018 A GRIP ON SPORTS • Another Sunday morning begins with all the finesse of a steamroller. Don't they all? Not this time of the year, with the college football to look back upon and pro football ready to pounce. Read on.
••••••••••
• Speaking of steamrollers, that was the Cougars in the second half last night in Corvallis. The first half? WSU fans would rather forget about that. Let's do our Sunday morning thing again …
• Oregon State decided to pull every little trick it could think of last night. The Beavers threw a long lateral on a kickoff. They ran reverses. They tried reverse passes. A quick kick. Extra-point hijinks. They even tried not blocking on a punt.
Wait, that last one was unplanned. So was the lack of tackling at times.
But when the horn sounded, the better team still won, even if it was closer than most Cougar supporters probably liked. Though, if Jalen Thompson hadn't decided to try to catch a punt inside the WSU 20 yard-line, the final score may have been as lopsided as it was last year in Pullman.
No matter, the Cougars are 5-1 overall, a play or two from being 6-0 and in the national championship picture. OK, that was a joke. Washington State would probably have to go 12-0 and have five SEC teams with at least two losses before it would even come up in the selection committee's conversation. "Where the heck is this Pullman place?"
But the halfway mark this season seems even better than last year's, mainly because it was so unexpected. WSU was supposed to be rebuilding. There were new faces everywhere. And yet Mike Leach's team has answered every question. That's impressive.
• Speaking of questions, who knew who Eastern's backup quarterback was? Everyone does now. Eric Barriere had to step in yesterday and step in with authority. He did.
His performance, coupled with another strong one from the defense – who would have thought, Eastern Washington, a defensive school – helped the Eagles pound Southern Utah and stay at the top of the Big Sky standings.
Don't scoff. Other teams – we're looking at you Montana, and you Weber State – can't say that after a Saturday of upsets.
• There was no upset in Pocatello yesterday. And that in itself is something of an upset. Smart observers knew Idaho State was the better team. How long has it been since anyone said that? Idaho, in its first season back in the FCS, is getting an education in Big Sky road football. It isn't easy. Or pretty.
• This could be a special year for Whitworth. The Pirates went on the road yesterday and handled George Fox with ease. The special part of the win is twofold: Whitworth lost to Fox las season and there was a big game in the Pine Bowl last week. The Pirates didn't have a hangover.
•••
WSU: The second-half surge highlights Theo Lawson's game analysis this morning, though that wasn't the only emphasis. Theo also has the difference makers, a story on Tay Martin's big night and a story on the ups and downs in the kicking game. … John Blanchette was in Corvallis and he has his column. … The photo report comes from Tyler Tjomsland. … We have our thoughts on the Pac-12 Networks' coverage, though calling it a TV Take today is a bit of a misnomer. … The folks in the office put together the highlights from last night's win. … The close nature of the game was a big deal for Oregon State after the Beavers' blowout losses earlier this season.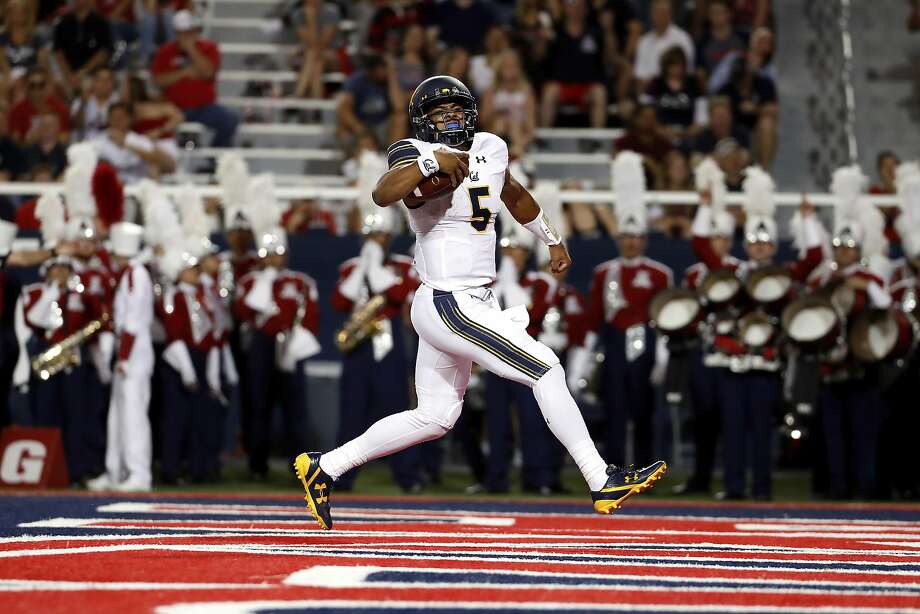 Elsewhere in the Pac-12, the conference race at the midpoint is somewhat bizarre. … Not to brag or anything, but it wasn't that hard to see Utah's 40-21 rout of Stanford coming. The Utes needed a win badly and the Cardinal were coming off a physical loss to Notre Dame that killed their national hopes. … Washington stayed alive in the national title chase but the Huskies will have to play better than they did in the 31-24 win at UCLA. Heck, they will have to play better next week. The Bruins are in a historically bad funk. … California's offense did its best to help Arizona win, which was a good thing for the Wildcats. … Colorado is the lone undefeated team in the Pac-12 after its home win against Arizona State. Now the going really gets tough for the Buffs. And for the Sun Devils.
Gonzaga: It is time to get the 2018-19 basketball season going, and it started with Kraziness in the Kennel. Jim Meehan was there and he has the coverage, including the news Jacob Larsen isn't playing this season. … The photo coverage comes from Libby Kamrowski.
EWU: The Eagles didn't have their best player yesterday, quarterback Gage Gubrud. He was wearing a protective boot on the sidelines. It didn't matter as Barriere led them to a rout of Southern Utah. Ryan Collingwood has the game story and a notebook. … Libby did double duty yesterday. She has a photo gallery from Eastern's win. … Around the Big Sky, there were upsets galore yesterday, though UC Davis continued its hot streak going with a win at Northern Colorado. … Montana had its homecoming festivities ruined by Portland State. … Weber State went to Flagstaff and lost to Northern Arizona.
Idaho: It's going to be a tough season for the Vandals. It already is. A 62-28 loss to Idaho State doesn't help. … Idaho State isn't the pushover it has been.
Whitworth: After getting revenge against Linfield last week, the Pirates faced the other Northwest Conference school that defeated them last year. George Fox didn't stand a chance either.
Chiefs: A home weekend concluded with a 3-2 win over Edmonton. … Around the WHL, Portland picked up a road win at Everett.
Preps: We can offer roundups from the soccer, cross country and volleyball action that occurred Saturday. … Daniel Roy finished his junior swimming career in a big way.
Seahawks: The Hawks are looking up to the Rams in the West. That may not change today, not with all the injuries and suspensions. There are things to watch, however. … Earl Thomas' last gesture cost him some money.
•••       
• I'm guessing you got to bed at a decent hour last night. After all, even if you wanted to stay up and watch the latest college football game involving an Inland Northwest school, you were done by 10. Not me. Give me the West Coast for sports watching any day. Until later …
Local journalism is essential.
Give directly to The Spokesman-Review's Northwest Passages community forums series -- which helps to offset the costs of several reporter and editor positions at the newspaper -- by using the easy options below. Gifts processed in this system are not tax deductible, but are predominately used to help meet the local financial requirements needed to receive national matching-grant funds.
Subscribe to the sports newsletter
Get the day's top sports headlines and breaking news delivered to your inbox by subscribing here.
---