A&E > Books
Reading the Northwest: Author Craig Johnson sends Sheriff Longmire to Mexico in new novel
Sun., Oct. 7, 2018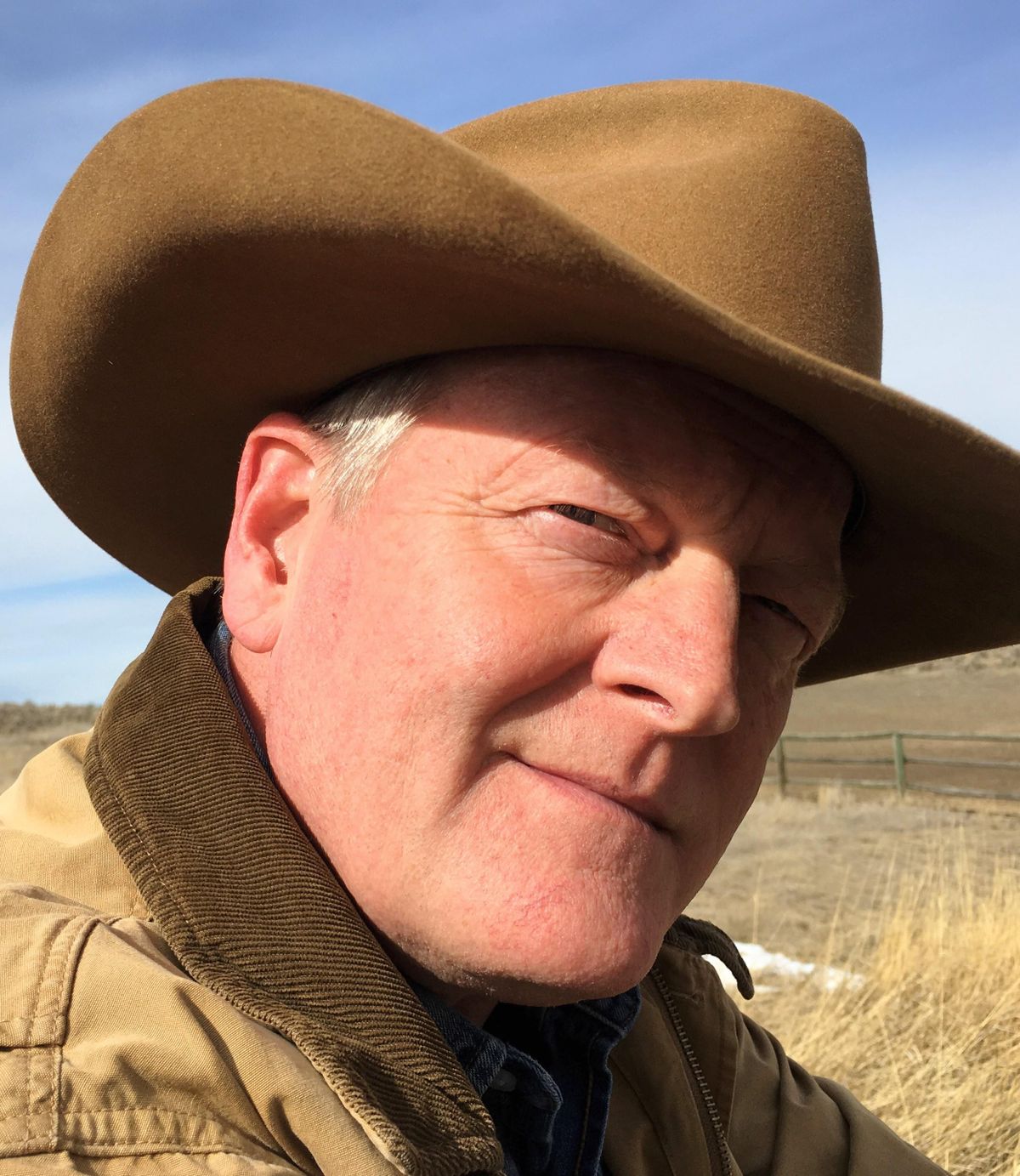 Craig Johnson will be in Spokane on Wednesday to talk about his "Longmire" books with The Spokesman-Review's Northwest Passages Book Club. (Judith Johnson)
Sometimes it can be hard to tell where author Craig Johnson ends and his signature creation, Sheriff Walt Longmire, begins.
Both live in small-town, rural Wyoming, drive battered old trucks, wear big cowboy hats and are known for their decency and generosity of spirit.
Here's one way to tell them apart: Longmire is the strong, silent type who lets his actions do the talking while author Johnson, who visits Spokane on Wednesday as part of the Northwest Passages Book Club, is a natural storyteller who will reel off one yarn after another once he gets started.
Those stories now add up to 14 contemporary Western mysteries in the Longmire series including "Depth of Winter," which was published in September and now sits on the Pacific Northwest Independent Bestseller List. (It's on the New York Times list, too.)
The new novel finds Longmire south of the border in Mexico, where he is trying against all odds to rescue his daughter Cady from the clutches of his arch-nemesis Tomás Bidarte, a murderous drug kingpin. Without the support of his usual sidekicks deputy Vic Moretti and lifelong friend Henry Standing Bear, Longmire has to make do with a ragtag posse that rattles around northern Mexico in a highly conspicuous 1959 pink Cadillac.
To research the book, Johnson hired a "reverse coyote" who guided him far from the comparatively safe tourist zones of Juarez and into "some dicey areas," where they encountered mysterious men wearing bandanas over their faces and brandishing automatic weapons.
Johnson had to put away his camera phone, but his mission was accomplished: He gathered enough detail to convincingly describe the searing 110-degree heat facing Longmire as he treks on foot through the severe landscape of the Chihuahuan desert. Only when they returned to Juarez did the guide ask Johnson why he wanted to travel into the wilderness in the first place. Johnson explained that he was a writer researching his next book in a series about a Wyoming sheriff.
"Longmire?" the guide asked.
"And I go, 'Crap, yeah, Longmire,' " Johnson said. "And he says, 'Well, don't tell anybody that while you're over here because if they find out you're a writer they'll probably kidnap you.' I told him that wouldn't be good because I don't think my wife would pay to get me back."
For Johnson, Longmire has become an industry, with the 14 novels, two novellas, a short story collection and six seasons of the "Longmire" television show, now available on Netflix. The show is filmed mostly in New Mexico, for reasons of climate and logistics, but northern Wyoming treasures the sheriff of fictional Absaroka County as a native son.
The Longmire Days festival in Buffalo, Wyo., annually attracts more than 10,000 people who come to munch pancakes, watch rodeo and mingle with show stars such as Robert Taylor (Longmire), Katee Sackhoff (deputy sheriff Vic) and Lou Diamond Phillips (Henry, Walt's best friend and proprietor of the Red Pony Saloon).
But the dedicated fans of the Longmire Posse are a restless bunch these days as the show was canceled, for a second time, with no announced plans for a revival. Johnson, who has limited involvement with the Hollywood adaptation, says the current purgatory was caused by a conflict over international rights between Netflix and Warner Bros., the studio that has produced the show since the first episode aired in 2012.
The show's stars "have made it made it very, very clear that they want to continue doing this," Johnson said. "What I've been hearing is that Warner Bros. is very interested in the possibility of doing television movies. But I'm not much good at trying to predict Hollywood, so we'll see what happens."
Fourteen years after he introduced Longmire in "Cold Dish," Johnson has no plans to slow his current pace of a book a year.
"I really haven't gotten tired of Walt, to be honest," he said. "I like to see him climb in the truck and see how he's going to deal with this different situation. It's an opportunity to test him a little bit, and also test my abilities of storytelling, too."
Local journalism is essential.
Give directly to The Spokesman-Review's Northwest Passages community forums series -- which helps to offset the costs of several reporter and editor positions at the newspaper -- by using the easy options below. Gifts processed in this system are not tax deductible, but are predominately used to help meet the local financial requirements needed to receive national matching-grant funds.
Subscribe to the Spokane7 email newsletter
Get the day's top entertainment headlines delivered to your inbox every morning.
---