Tina Turner reveals her husband donated his kidney to her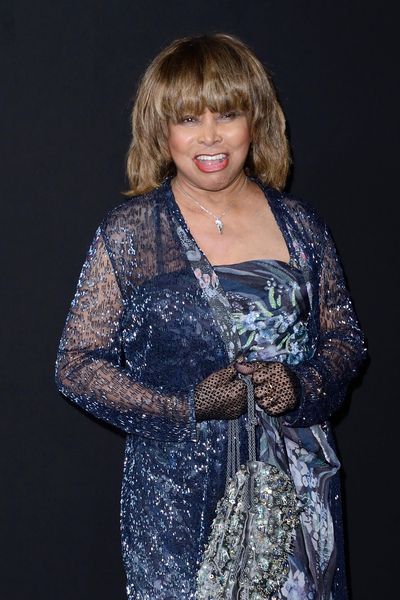 Iconic singer Tina Turner underwent a kidney transplant in 2017, and love's got everything to do with it.
Her second husband, Erwin Bach, donated a kidney to her when her kidney health was declining and she was exploring dialysis and assisted suicide as alternatives, she writes in her forthcoming memoir, "Tina Turner: My Love Story."
In excerpts published Saturday in the Daily Mail newspaper, the rock queen said that in 2016 her kidneys were at "20 percent and plunging rapidly."
It was the latest in a series of medical blows that began with a stroke in 2013, early-stage intestinal cancer and years of mismanaged blood pressure that accelerated the kidney damage. The prospect of losing Turner was grim for her husband, a German-born record producer whom she married in 2013.
"He said he didn't want another woman, or another life; we were happy and he'd do anything to keep us together," the "What's Love Got to Do With It" singer wrote. "Then he shocked me. He said that he wanted to give me one of his kidneys."
Though she was "overwhelmed by the enormity of his offer," Turner said that she first declined because he was a younger man, 62, risking his life to save an older woman for "a few extra years." But they eventually agreed to make it work.
"His offer to give me his kidney was a gift of love, and he remained unflappable and relaxed," she said.
The dual surgeries were successful, and both Turner and Bach recovered from them relatively quickly. She said they are "happy, overwhelmed and relieved that we'd come through this alive."
These days, though, Turner, who encouraged people to sign up to be organ donors, undergoes immunosuppressant treatments to prevent her antibodies from attacking the new organ. The side effects include dizziness, forgetfulness, anxiety and spending more time in the hospital.
"I know that my medical adventure is far from over. After a transplant, it seems that there's always another test, another doctor's appointment or biopsy to get through," she wrote. "But I'm still here. We're both still here, closer than we ever imagined – and that's cause for celebration."
Turner's life story and tumultuous marriage to musician Ike Turner will also be explored in the memoir, which publisher Atria Books, an imprint of Simon & Schuster, bills as "an explosive and inspiring story of a woman who dared to break any barriers put in her way."
The singer's life will also be showcased in the Broadway-bound musical "Tina" next fall.
"Tina Turner: My Love Story" goes on sale on Oct. 16.
---